The Yahoo mail app available in Windows 10 gives an amazing user experience. It combines the features that you get in the browser with Windows making it much easier to use.
Setup Yahoo Mail App in Windows 10
Read also : How to set up Gmail with windows 10 mail app
First, we have to install and set up the Yahoo Mail App in the device. The steps to do this follow :
How to setup the Yahoo Mail App in Windows 10
Click on the Store icon in the task bar. This opens up the Windows Store.

On the  top-right corner, search Yahoo Mail. Open Yahoo Mail. Click on the Free button. This installs the App in your device. So, wait for some time.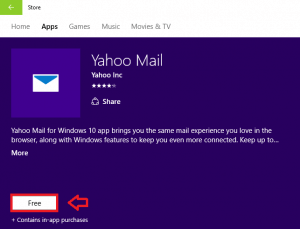 You can also get the app by clicking on the link below:
Click on the Start Menu(Windows button) and click on All apps.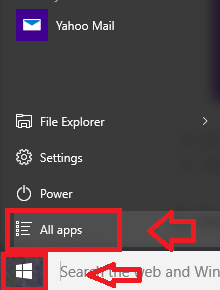 Scroll down and click Yahoo Mail. This will open the app.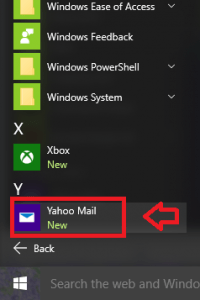 Click on the Login button.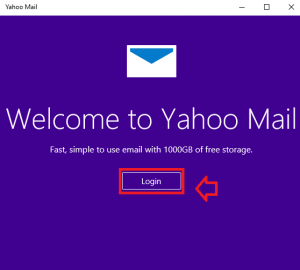 Enter the credentials and press Sign In. And if you're a new user, click on Signup option below.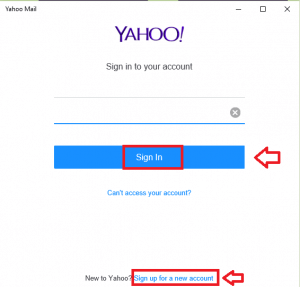 Now you're pretty much done setting up the app. The next section tells you more about importing contacts.
 How to Import Contacts on Yahoo Mail App in Windows 10
Click on the Contacts icon at the top left corner of your app.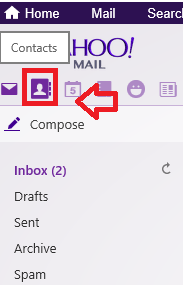 This will show your Yahoo contacts and the details regarding each contact.
Click on Import Contacts.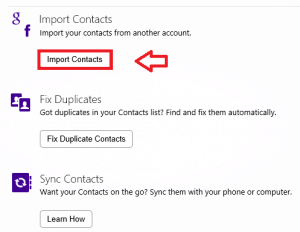 You'll get to choose from a set of email service provider sites. Suppose if you want to import contacts from Google, choose the Import button corresponding to Google.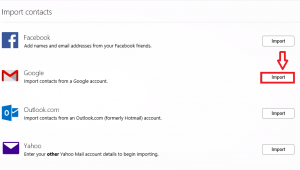 A new window will pop up. Furnish your Gmail account credentials there.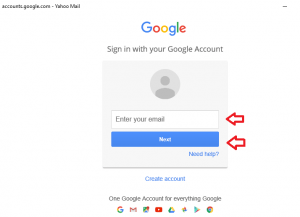 If you want offline access, click on Allow.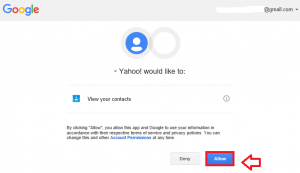 You'll have a mail account with a different address. Each time you've to check mails in that account, you will have to open it in the internet browser. But what if you had all your mails at one place? The Yahoo Mail app gives you the luxury to combine your other mail accounts and social media accounts. This is an extremely useful feature. Follow the steps below to know about adding another mailbox in Yahoo Mail App.
How to Add Another MailBox in Yahoo Mail App in Windows 10
On the top right corner, click on the gear button(Settings). Click on Settings.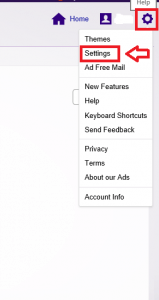 In the given list of options at left, click Accounts.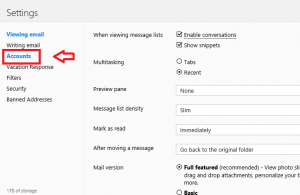 Click on the plus symbol near the option that says Add another mailbox.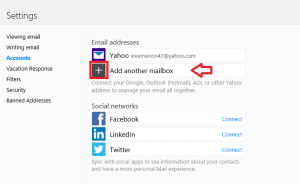 Choose the mail service provider from the list of options.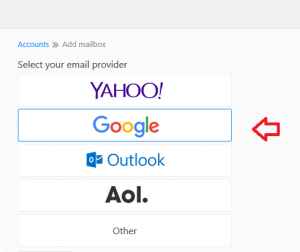 Furnish the email address and click Add mailbox.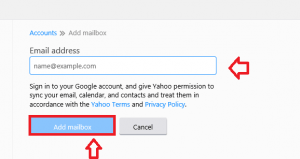 You're ready to go! Your emailing experience is taken to a whole new level using these inventive features. Apart from these, you can enable desktop notifications, organize your mails, deploy sparkling themes and do a lot more. Get the Yahoo Mail App and try them now!