Whether for writing online content regularly or for your institutional projects, a spell checker is a must these days. You are a native English speaker or not, these tools are useful for all. These online spell-checking tools ensure high-quality content with flawless English.
English is one language that's highly spoken across the world. It's especially important for business relations among countries. It has been recognized as the official business language by many countries due to which there are experiencing increased collaborations.
While perfect English helps improve your image where it requires, it also offers many advantages even to businesses. You don't want to produce content with grammatical or syntax errors, would you? If you want your content to be liked and appreciated by all, you have to write it in meticulous English. The piece should convey your feelings clearly, for a better impact.
Since, you cannot be an expert in grammar overnight, using a spell check software can help you refine your content. Online grammar checkers are the perfect way to produce polished content free of grammatical, syntax, or punctuation errors. Let's see some of the best free spell check software for Windows.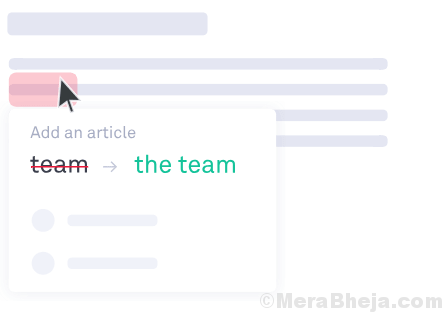 The free version of Grammarly is available as an extension on Chrome. It makes sure that the final content written by you is effective, easy to read, and error-free. Moreover, adding the app to Chrome helps keep a check on your spelling and grammar while working on Gmail, Facebook, Twitter, LinkedIn, or Tumblr. It can also be used anywhere else you write on the web such as blogs, blog comments, etc.
On signing up, you can also opt to receive weekly emails with personalized observations and performance stats. This is one of their most liked features.  What's more? For those working on a larger content, can also create and store all of their documents in the newly developed online editor.
Price: free

Ginger Grammar Checker is a super useful spell-checker software that not only corrects any spelling mistakes but also refines your grammar. This is especially useful while writing emails, chats, on social media, and on other similar platforms. This free tool checks on spelling and grammar errors based on theories, such as full-sentence context and text-to-pronunciation.
While it helps correct grammatical and spelling errors, it's especially helpful for people with dyslexia or anyone with learning issues related to English speaking and writing. It can be installed locally on your PC, it's easy to set up and requires an internet connection to work. Best of all, it's also easy to use and configure.
Price: free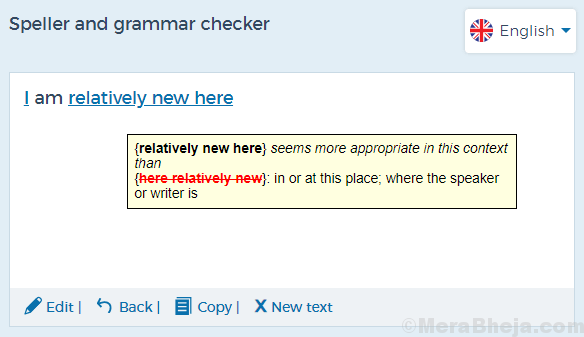 Reverso can correct even the heaviest of mistakes and refine your text content with a high-level of speed and accuracy. It is also popular for its online translation service that features dictionary and pronunciation services. The grammar service though helps correct both grammar and spelling mistakes.
It comes with a simple interface where you need to simply paste your text content and start analyzing, pressing the check button. Any errors identified are highlighted with the syntax feature. You can click on these errors to view and choose the suggestions.
It's a steady spell-checker software that detects spelling and punctuation mistakes, and any other errors with finesse. It also offers suggestions for misused words, parts of speech, use of comma, hyphens, and more. The best part is, it can be used web browsers, as a Chrome browser extension, and even as a mobile browser.
Price: free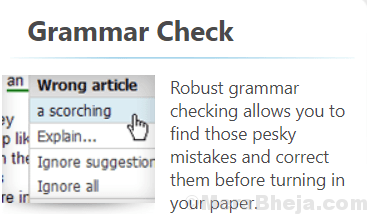 Paper Rater is a well-known spell-checker software in the category that offers immediate results. The submissions you make, for instance, an essay or a research paper, are checked in real-time. The results are generated in as fast as 15 seconds of submission. It's cloud-based software that pulls up errors from deep within, related to syntax and text structure.