CSV file is a commonly used format that contains numbers and texts in a spreadsheet format. The datasets are in text form and each of the new lines is separated by commas that signify a new row of the database. It's simple and helps share huge amounts of data allowing you to view them from any location across the world.
However, to edit these files you would need a CSV editor that are spreadsheet software. This type of software allows you to change the files into cells that help transfer data among different databases. While there are many CSV editors available these days, not all are free.
Therefore, we have shortlisted some of the best CSV editors for Windows that are a mix of the free and paid.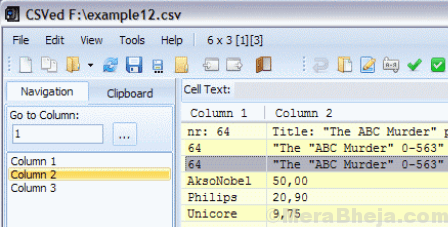 CSVed is a free program that can handle any type of CSV file with any type of separator. It has the ability to add, remove, edit, and include items, import and export data, delete duplicate data, connect and break columns, insert, remove, or re-align columns, and more.
It comes with a fully packed interface that features a navigation sidebar, chief document view above the compact editing window, and a four in one toolbar. This easy to use program offers a font manager, and also a portable version.
Price: free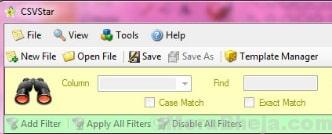 CSVStar is again a freeware that helps prepare, edit, and take care of CSV files. The interface represents function areas using colors and offers help through a PDF file with instructions. While creating templates, it's much easier to modify the Headers and Trailers with the help of the simple wizards.
Moreover, it offers several functions that help generate the CSV file fields automatically, based on conditions. You can also manage the templates easily that enables you to prepare more such identical files like that of the template. Furthermore, it works with multiple data varieties for its fields such as int, string, enum, etc.
Price: free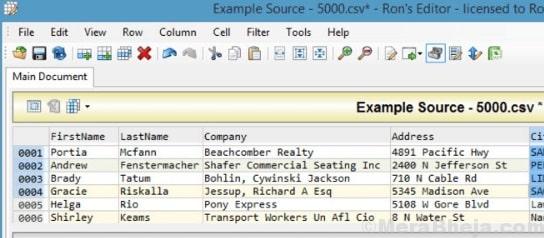 Ron's Editor Lite is a dynamic tool that helps you view, look up, and edit files. The application can be used a plain grid. You can simply drag and drop a CSV file into the application and it shows up in a spreadsheet style view. You can then scroll along it, choose files, lines or columns, arrange the documents by particular fields, and much more.
It comes equipped with a filter system and a dynamic search tool that allows you to get deep down to the information you are looking for. Apart from basic editing (start typing in a field as required, or simply right-click for the options like edit rows, delete rows or columns, insert rows, etc., it also offers some bonus features that includes useful Cell Fill tools.
Price: free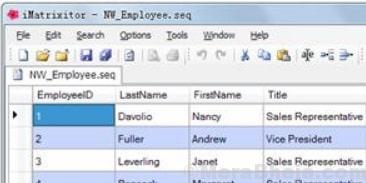 If you are looking for a CSV editor with comma and tab limited fields, iMatrixitor can be great for you. It works with Unix / PC formats of Text and binary files that are stored both on the native hard disk and on the remote FTP server. The program can open /change/store local and FTP files and also provides support for "save as" files between local and FTP. The program works with an external define file to format a kind of data file.
The program displays all fields and headers using external define file. It also offers a shared read/write mode, and also allows you to unlock while opening a file. It provides support for Windows and Unix format of new line and number. Moreover, it also offers a function that helps to open and save files from local disk and FTP server. Best of all, it automatically refreshes the opened files both on local disk and FTP server.
Price: free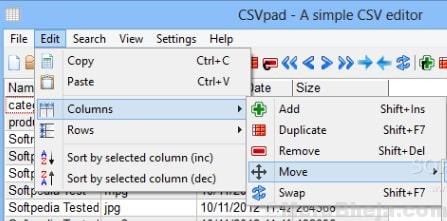 A small and handy CSV editor and similar files, CSVPad is available to download for free. The program provides support for all types of formats that includes tab separated, colons, semicolons, pipes, dollars, etc. What's interesting is, that it takes care of the details as CSVPad automatically identifies and uses the accurate format all on its own, by default.
It opens the target files in a table, where you can browse or start searching on it, instantly, edit separate fields, and even prolong the file with updated records. For situations where the file structure isn't correct, you can also rearrange rows by adding new rows or columns, make copies or switch them, drag and drop, copy and paste them, or just shift your chosen rows/ columns to some new position.
It also comes with some surprise bonus features, such as "Snapshot" that saves a table in JPG format, "Search Online" option that opens a web page with the Google search results for the selected cell. Once you are finished, the file can be stored in CSV format or with the other compatible separators, for instance, tab/ colon/ semi-colon, and more, or exported as XLS, ODS, XML or HTML.
Price: free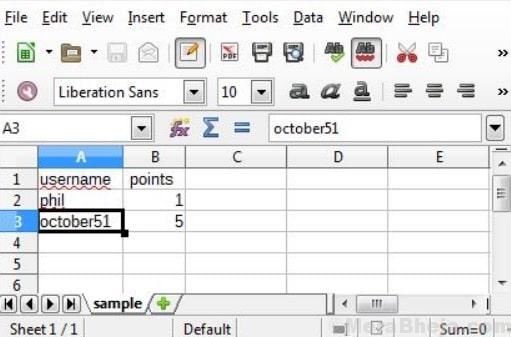 LibreOffice is another free CSV editor that's responsive and easy to learn. It also features an extended range of advanced features liked by professionals across the world. It comes with integrated wizards that walk you through selecting and using wide range of advanced functions. It also allows you to download templates from the LibreOffice template library, for off-the-rack spreadsheet tools.
It makes it convenient for you to apply flexible cell formatting options, and other options like freely rotating contents, borders, templates, and more, using the different styles and direct formatting functions. It also lets you reuse the pre-made sheets and concentrate on the current work using the templates with integrated functions.
Price: free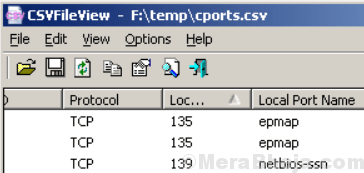 Although CSVFileView is just an editor, it still offers a lot more than anticipated. It's a simple and a free tool that lets you view and modify CSV files, despite a neat spreadsheet around. The tool has the ability to open CSV files, automatically identifying the delimiter and quote characters as an option, and also inserting few or all the lines.
The best part is, it puts up the file in a table, where you can sort, rearrange, or hide the columns based on your requirement. Moreover, the tool can also save your data in form of an HTML report, tab or a comma-delimited file, or in XML format. It also features some advanced options like in-depth control over the data you want to view. It also features a command line interface that helps automate the file conversions and other processes.
Price: free


CSV Buddy is a completely free CSV editing application that enables you to keep your CSV files ready to import using different types of software. This tool loads, saves, or exports files with multiple delimiters and using many other options. The best part is, it does not need a software to be installed. All you need to do is to extract the content in the zip file to your preferred folder.
You run the .EXE file from this new folder. You can then create a desktop shortcut for the tool for your convenience or on your start menu. This program can be freely shared online in an uninterrupted form.
Price: free
Apache Open Office Calc is a spreadsheet program that's a lot similar to the LibreOffice suite. It's a highly responsive and easy to learn software, especially for the beginners. However, it's equally suitable for professionals who simply love the wide range of advanced features.
Among its major features are:
DataPilot – a leading technology that makes it easy to extract in raw data from corporate databases.
The Natural language formulas – allows you to make formulas using words like "sales – costs", for example.
Intelligent Sum Button – helps add a sum function or a subtotal automatically, based on context.
Wizards walk you through how to select and use a wide range of leading spreadsheet functions, or download templates from the Templates library, and more.
Styles and Formatting – make it easy to apply flexible cell formatting options.
Scenario Manager – allows "what if …" investigation just as you touch the button.
Solver component – lets you solve optimization problems where the optimum value of a specific spreadsheet cell has to be calculated.
Multiple users support – allows teamwork on spreadsheets.
Allows you to save the spreadsheets in OpenDocument format.
You can also send results to those who don't have a spreadsheet program installed. They can simply use the .pdf and there's no need to buy or install any added software.
Price: free
CSVForm is another great free software to edit CSV files. It's a lightweight tool that's also portable. The only limitation is that it allows you to edit the only file at a time. Moreover, the software allows you to insert and delete data, input values, edit values, and much more. Best of all, it does not need to be installed and can be used out-of-the-box.
Price: free
ReCSV is a perfect tool to edit CSV files, as well as files with fixed width. One of its major advantages is that it automatically marks revelation for CSV files with single records. What's more? You can also Fixed Width file and Multi-Record CSV / Fixed width files with the help of a XML Schema. However, the editing capacity for XML and PO files is limited.
Price: free
CSv files are regularly used and so, you would need a powerful tool to help you work around with it. While there are any tools available these days, we have listed the best in the business. Choose the one suits your requirement the best, and get done with any complexity while handling CSV files.
Microsoft Notepad is one of the powerful and leading text editors available that's used for basic programming. This lightweight tool is also used for editing text format files. Although it's useful for basic functions, being a text editor, it still allows you to change the font, size, and script, and text. Moreover, it's handy for coding HTML and other formats. This integrated tool in the Windows is compatible with different files formats that include CSV, HTML, and CFG. Best of all, it can view and change contents saved in a CSV file format.
Price: free
Designed by Corel, the Corel Quattro Pro program is now known as WordPerfect Office. It's a spreadsheet tool and is specially made for the professionals who investigated spreadsheets on a daily basis. While it features basic tools used for calculation, it's also a trusted CSV editor. Moreover, some of its features viz., the Perfect Expert Wizard and Quick-Fit are perfect to create on-the-go spreadsheets.
The software also comes packed with features like Precise Import and Export, PDF Creation with Fillable Fields for forms, Template-Preview, and so on. This software is a great option for office professionals and home user alike.
Price: free trial available; pro versions start from $43.90