While running a new application on your system are you seeing this error message – "backgroundTaskHost.exe – Application Error" on your screen? The backgroundTaskHost.exe is a crucial system process that is associated with Microsoft Cortana's virtual assistant. It rarely crashes due to an application and shows up this error message. It can be a case of a malware infection that is causing this problem. Just follow up these instructions and enact these fixes to appear at a quick resolution.
Initial Workarounds –
1. If this is the first occurrence of the issue, just restart the system once. Test again.
2. Disable the third-party antivirus software that you are currently using.
Fix 1 – Run SFC/DISM scan
Running the SFC/DISM scan has worked for some users.
1. At first, type "cmd" in the search box.
2. Then, right-click on the "Command Prompt" and tap on "Run as administrator".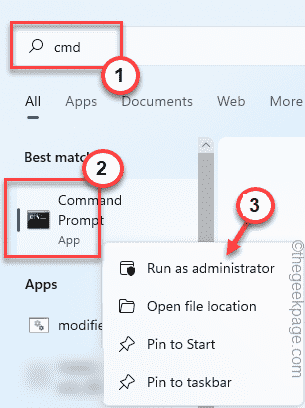 3. When the Command Prompt opens up, type this code and hit the Enter key.
sfc /scannow

Let it be complete.
4. Once the SFC scan is completed, copy-paste this DISM command and hit Enter to start the DISM scan.
DISM /Online /Cleanup-Image /RestoreHealth
Let the DISM tool operate and fix any system corruption. Once you are done, close the terminal.
Then, try to launch the problematic app once again. Test whether this is working or not.
Fix 2 – Scan with Microsoft Security
You should run a Microsoft Security scan to identify and fix any system malware.
1. At first, type "security" in the search box.
2. Then, tap on "Windows Security" to access it.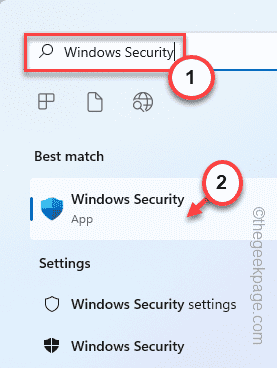 3. When Windows Security opens up, tap on the "Home" icon on the left pane.
4. Now, click on the "Virus & threat protection" to access it.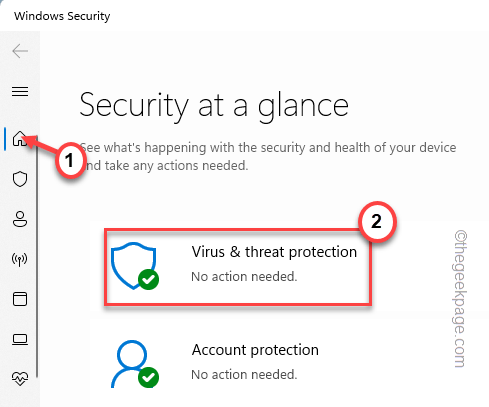 5. To access all the scanning options, tap on "Scan options".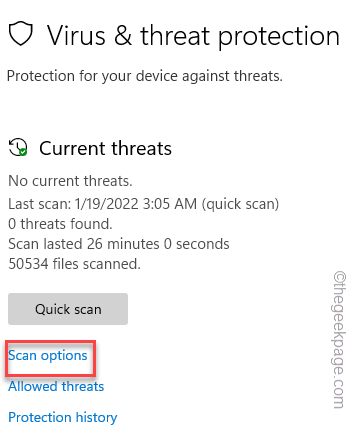 6. Here, choose the "Full Scan".
7. Then, tap on "Scan now" to commence the scanning operation.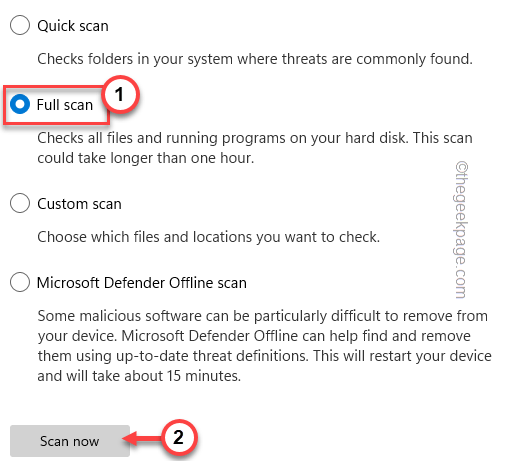 This way, Windows will check all the files and identify, quarantine the potential threats. This process will take an hour or more.
Once you are done, launch the app and test whether you are still facing the "Application Error" or not.
Fix 3 – Uninstall and reinstall the app
You can uninstall and reinstall the app you are facing this problem with.
1. At first, right-tap on the Windows icon and tap on "Apps & Features".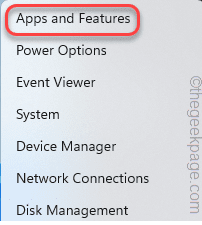 3. When the Apps opens up in Settings, look for that problematic app and tap on the three-dot menu and click on "Uninstall".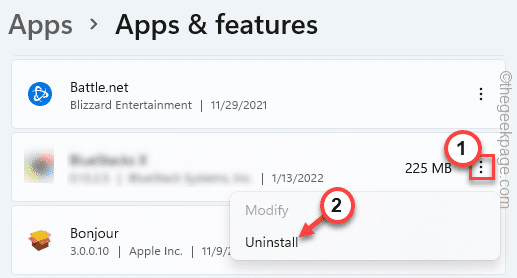 Just follow the on-screen instructions to uninstall it. Once you are done, download and reinstall the latest version of that problematic app.
Test whether you can access the app.