There is a process inside your Windows operating system called Windows Activation, that keeps checking whether your windows version is activated or not. If not, it gives you a popup saying that you have to activate your Windows. Though this is a very convenient service, reminding you to get your Windows activated, sometimes even after activating Windows, you could get this buggy popup. In that case, you might want to forcefully disable the Windows Activation process to keep your system free of this popup. Read on, to learn how you can disable it.
Before making any changes to Windows Registry Editor, it is highly recommended to take a backup of your registry settings. If something goes wrong, you can always restore your registry settings using this backup.
Step 1: Open Run window by pressing WIN and R keys together. Type in regedit and hit the OK button.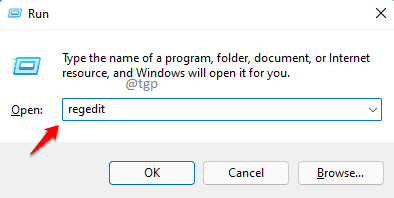 Step 2: In the Registry Editor navigation bar, copy paste the following path and hit Enter key.
HKEY_LOCAL_MACHINE\SOFTWARE\Microsoft\Windows NT\CurrentVersion\SoftwareProtectionPlatform\Activation
As next, make sure you are on the Activation folder.
Finally, double click on Manual key to edit it.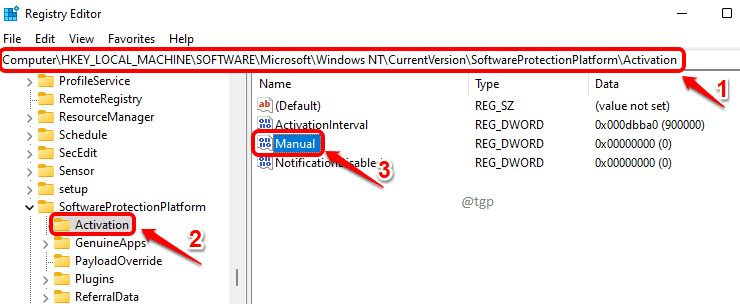 Step 3: In the Manual key edit window, make the value in Value data field to 1 and hit OK button.
Note: The default value of Manual field is 0, which means auto activation is enabled. If you change it 1, the auto activation gets disabled.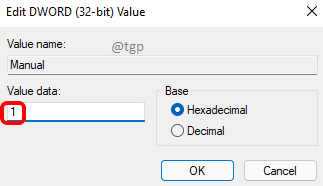 Restart your machine. You should no longer be bothered by the Activate Windows popup. Please tell us in the comments if you still face the issue.