1. Trim you video clip
Hold the arrow at the end of the video and drag to the point where you want to trim. Then save the video as a new video or you can overwrite the existing video.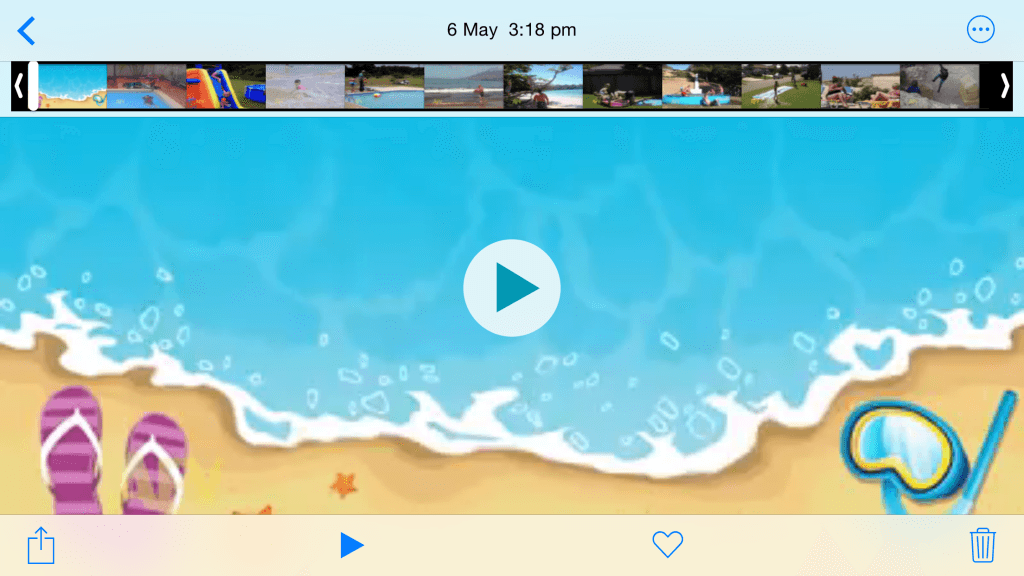 Pro Tip: You can shorten the size of the video in this manner and can send it easily through whatsapp or email.
2. Change the name of the phone
iPhone has a default logic of naming your phone. But you can change the name of your phone, to something cool like "Member of awesome brethren". Simply follow: Settings > General > About. Then tap the Name option.
3. English (India) option in Siri
Siri is an excellent application in iPhone that makes life really easy. I don't remember the last time I made a call to my wife without using Siri. There is a problem with Siri though that it does not understand the Indian English accent. With the default English option when I try to call my friend "Amit" it starts searching for "I am it".
But not anymore! With the update of iOs to 8.3, Siri now recognizes the Indian English accent as well. Simply follow: Settings > General > Siri. Then tap the Language option and select English (India) from the option. Please check the version of your OS if you can't find the language option here.
Pro Tip: You can use Siri for virtually anything, from typing messages for you, to sending an email. It can even read your unread mails.
4. Spotlight search
One feature that Apple has (thankfully) migrated from its MacBook to the iPhone is the Spotlight feature. Simply go to home screen and swipe your finger from up to down. A search box will pop up where you can search your contacts, notes, messages, applications, etc, at one single place. It is faster than any other search option.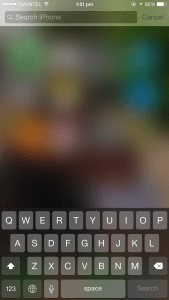 Pro Tip 1: Once my friend sent a contact of person X to me through SMS. After few days when I needed to dial person X, I simply used Spotlight. Rather than going to the message then searching my friend's message, I type "Person X" in spotlight directly and it gave me the number of the person.
Pro Tip 2: You can customize what you want to include in spotlight- applications, contacts, notes, events, mail, reminders, messages, etc. Simply follow: Settings > General > Spotlight Search
Pro Tip 3: Place a bet with your friend who is using Android, regarding who can search a contact faster. When he is still fumbling with opening the phone-book and typing the name, you simply swipe your finger, type and Voila. iPhone Rocks !
5. Quickly search the name of your friend
Say your friend name is "Alexis Maxis Jonathan". Simply open spotlight by swiping your finger from top to bottom and type "A M J". You don't need to type the full name. What's more, you can type the letters in any order, so "M A J" or "J A M" will also yield the results. Please don't forget to insert a space between the letters when searching.
6. Assistive touch
Simply follow: Settings > General > Accessibility. In the INTERACTION section choose AssistiveTouch. This gives a touch screen option to all the hard keys present in the iPhone.
7. Invert colour
You are using your iPhone in the night and your other half is cursing you because of all the blast of light coming from your wonderful device. How you wish you could read that favorite eBook of yours without bothering your better/worse half. Worry no more. Simple follow:
Settings > General > Accessibility. In the VISION section choose InvertColours.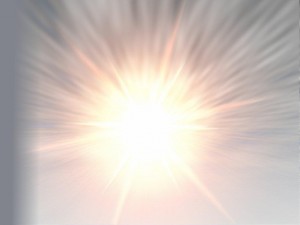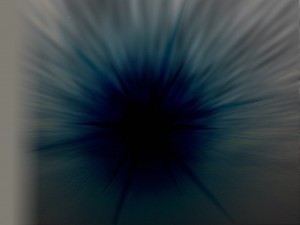 8. Manage Storage
It is more applicable for people who are using a 16GB or 8GB version of iPhone. With the awesome camera that iPhone provides it is nearly impossible to resist the urge to click everything. The problem is the storage space of iPhone. Worry not. Simply follow: Settings > General > Usage > Manage Storage
There you can easily see which application is eating up maximum storage. If I know you correctly your photo app will be sitting right at the top. You can't do much about it. But you can know which useless app is eating up your storage.
9. Running out of battery
Simply follow: Settings > General > Background App Refresh. Choose the apps that you don't want to automatically refresh in the background thus saving some precious battery life. Now you know, why more apps means lesser battery life.
10. Type in different Language
Simply follow: Settings > General > Keyboard > Keyboards > Add New Keyboard… Choose your language.
11. Health App
When I updated the OS on my iPhone, pops up this Health App. one fine day, I open the app out of curiosity. Voila! It has recorded my number of steps, the distance traveled and number of flights that I climbed. So then I download one weight-loss app and integrate both of them. Since then checking my daily progress has become a regular affair on Health App.
12. Cool camera tricks
These are applicable for most of the smartphones (except the Panorama mode). It is better if I let the video do the talking.
13. Focus your camera on a point you desire
While clicking an image simply tap on the point where you want to focus and your iPhone camera will automatically focus on that point.
14. Erase wrong entry in a calculator
If you entered a digit wrong, simply swipe from left to right and the last digit will be erased. You don't need to tap the clear button to delete the entire number.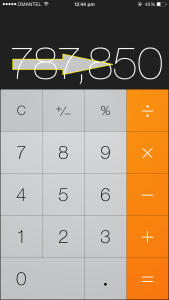 15. Define a word
While browsing a webpage if you want to know the meaning of a word, simply select the word. A menu will pop up. Choose "Define". The iPhone inbuilt dictionary will help you in defining the word.
16. Use volume button to click an image
Although it is already covered in point no 11 above, but it is such a useful trick that I am mentioning it here once again. You can use your volume button to click an image. This is more useful when you want to take a selfie. You can attach your earphone, then place your iPhone at a distance and click the image using volume button.
17. Shortcut for commonly used phrase
Simply follow: Settings > General > Keyboard > Keyboards. Select Shortcuts. Add a new phrase and the shortcut with which you want to define it.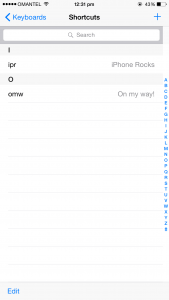 Pro Tip: I have added my own name and a shortcut for it. Now I simply use that shortcut at the end of SMS or whatsapp message.
18. LED Flash for Alerts
Simply follow: Setting > General > Accessibility > LED Flash for Alerts > ON. This will cause the flash to blink whenever your phone is ringing, or when you receive any other push notification. Totally cool! (The one located at the back of your phone, that you use to click pictures in the dark)
19. Recharge your battery faster
Switch to airplane mode while charging. Remember to switch back to normal mode once you are done.
20. Upload eBooks in iBook without syncing with iTunes
Simply upload the pdf or epub file in Google Drive or other iPhone supported cloud services (dropbox, etc.). Now using the respective app open the file in iPhone and use iBook to read it.
21. Taking screenshots
Press the lock button and the home button simultaneously. The screenshot will be automatically saved in your "Photos" app.
22. Keyboard
If you press, and hold the number key then slide to the number and lift your finger off, it will type the number and automatically switch back to previous keyboard.
23. Child lock your iPhone
Simply follow: Settings > General > Restrictions. Tap Enable Restrictions. Type one Restrictions Passcode. Do not forget the password.  You can restrict App installation, app deletion, etc. You can allow specific websites only- so that when you son says he uses iPhone for education purpose, this is what he actually does.
24. Hold down the '.' button at the bottom of the keyboard while typing a web address to get a commonly used list of web suffixes (.com, .org, .edu, etc)
25. Browse between frequently used apps
Press the home button twice and it will show you the apps most recently used. You can force quit any app by swiping it with an upward movement. On the top you will see the contacts that you most recently communicated with.
26. Reading view in the safari, by removing all the unnecessary content: Simply click as shown in the image shown below.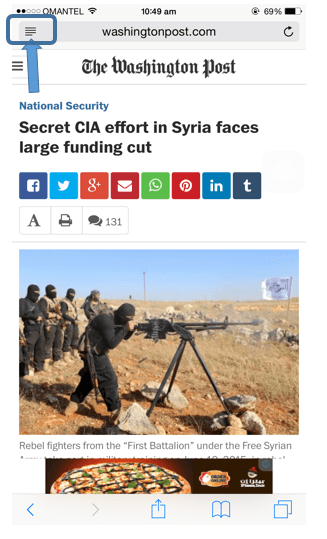 27. When you come across a text box containing long paragraphs with its own scroll bars and need to scroll the text inside the box, you usually tap inside the box and start scrolling. It's an annoying process. Two-Finger Scrolling is the solution for this. Just use two fingers to scroll the inner text.
28. You can search for keywords or phrases in safari just as you can on any desktop browser. Type the keyword you want to search on page in place of URL and it will show "On this Page" with number of matches. You can again press on cancel to view your page.
 29. Reach a place you last visited but forgot the directions
If you have clicked pictures to a place you visited earlier, then you are for luck. You can find the directions to that place, thanks to the picture that you clicked. You can find the coordinates of the place using the picture. Please see this blog on how to find the coordinates of a place you last visited.
30. Find coordinates of your current location
iPhone has a Compass App by default. Open that app and at the bottom you will find the coordinates of your current location. So next time you are lost, you can send your coordinates to your friend, so that he will come and fetch you.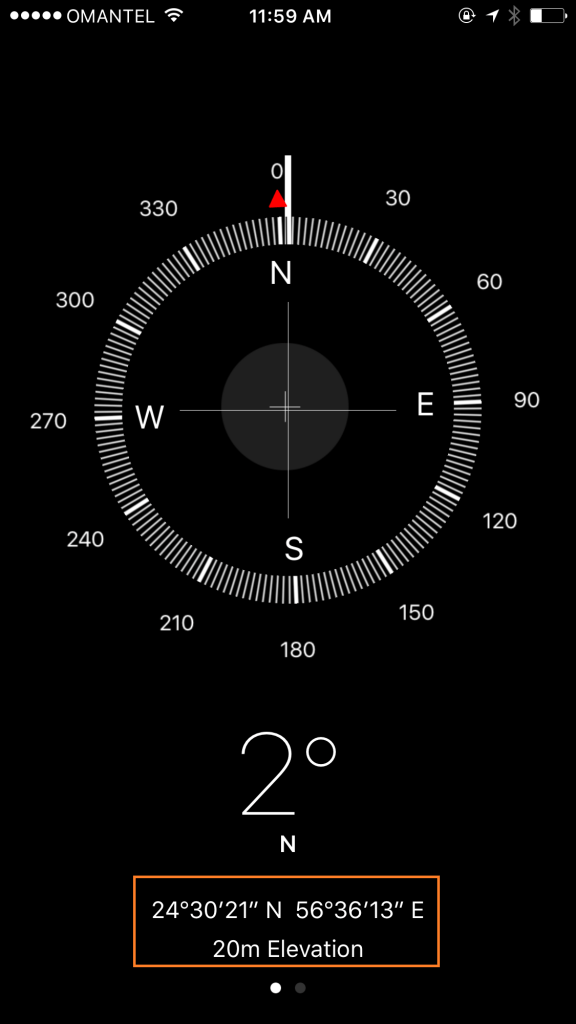 31. Use iPhone as a leveler
You can check the horizontal level of a table top or a surface by using the Compass app. Open the app and swipe it to the left. You will find the leveler that you can use.