1. Health App
It is the inbuilt app of iPhone that saw its stable release with iOS 8.3 in the month of April 2015. It monitors my steps, the distance I travel to the number of flight of steps I take. I can customize the dashboard to monitor all fitness and health related data. The data includes calories burned, heart rate, blood sugar, blood pressure, etc. The best part is the Medical ID. It is a sort of emergency card, where I can key in all the important details and it is accessible from the locked screen. You can also integrate health app with other 3rd party apps.
2. Office Lens
There are many apps available for smartphones that can be used for scanning the documents. My personal favorite is Office Lens. It automatically corrects the orientation. But the good part is when you take a print out of the scanned document it comes out almost like the original document, which is not true for other scanning apps.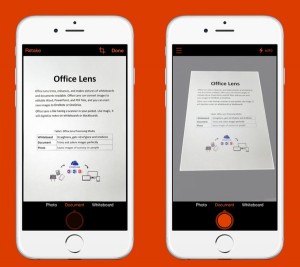 3. Google Drive
Among all cloud services, my personal favorite is Google Drive. One reason is it is offered by Google Inc. Hence, I don't have to manage a separate username and password. And if offers the maximum free storage space of 15GB. Also I know that till the time internet exists, Google will exists, hence my data is safe and secure there.
4. Quora
I am going to say anything about Quora website here otherwise it will be really hard to stop me. Simply, I am a Quora addict, hence it is no surprise that the official app is among my top 5.
5. Stocks
Again the default app of iPhone that used Yahoo stock data. I keep track of favorite stocks using this app only.
6. TED
While I am travelling I spend most of my time on this app. This offers all the wonderful videos from the TED world. Also I can customize my requirement based on my preference, the amount of time, etc. and the app throws a video for me.
7. 2048
A really addictive game, that is really simple to play yet really hard to achieve the objective. Try it to see it.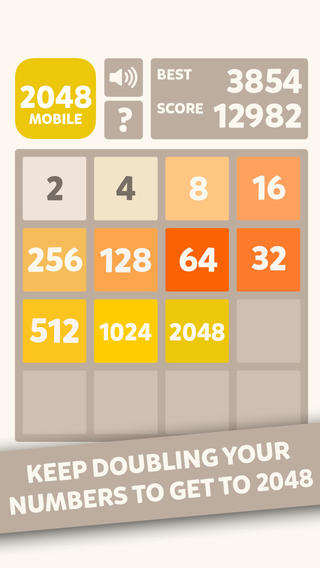 8. Runkeeeper
Are you a fitness freak? Then this app should be there in your basket. The developers have combined all the pro features in the free version now. So you use your iPhone's GPS capabilities to track your jogging and cycling routes, and examine mapping and details of your pace and calories burned. Activities can be shared online, and treadmill runs and other exercise details can be entered manually.
9. Manual
Are you a photo enthusiasts? I know that iPhone camera is really great but the Camera app is really basic. With this app you can add some more granular control over settings such as ISO and shutter speed.
10. Calorie Counter
Want to cut down on that bulging waste line but don't know who the real culprit is. Simply download this app that tells you the calorie count for all the common food items. It also sets target for you and then you keep track of your calories.
11. TodoMovies 3
As the name suggest, it is a to-do list for movies. Build a list of your favorite movies, rate them and add them for watching later on. I guess there is no better app for movie buffs.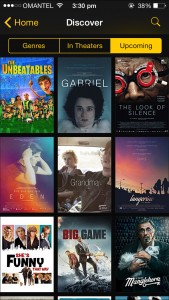 12. 7 minute workout
You always want that toned body but can't find the time to workout? Well now, you don't have that excuse anymore. With the 7 minute workout app you can develop one muscle at a time and the time you spend is precious 7 minutes. What more, most of the exercises mentioned here do not require any equipment. So you can get that physique you wanted in the comfort of your home.
13. Calm
Feeling tired after a long day? Anxious, because an important interview is coming. Use this app to relax your mind. It has different options that can be customized to your needs.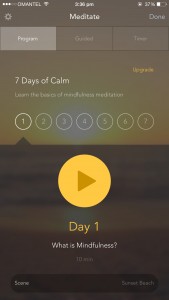 14. PhotoSynth
A really great panorama app. You can watch your panoramas take shape while you capture them. PhotoSynth is more flexible and user friendly as compared to the iOS Camera app.
15. Google Maps
It might sound blasphemous, when I mention this name for iPhone. But let us admit that it is better than Apple's default Maps app. Mostly because it provides accurate directions in third world countries as well.