If you are an avid follower of news, software updates, blogs, and love to gather information from newsletters or websites, having an RSS Reader makes life easier. Finding information manually can be time consuming, and so, a good RSS reader does the job for you. RSS or Rich Site Summary serve as
The readers add your preferred content to the feed from where you can read them directly. RSS readers feature powerful search functions and some great custom organization functionalities. Best of all, most of these feed aggregators are free for Windows. We have compiled a smart list of some of the best RSS readers for Windows just for you. Take a look.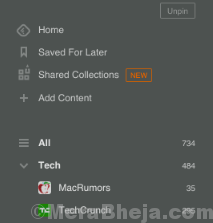 Feedly is by far the most popular RSS feeder for the web. Apart from an attractive interface that adds images enhancing the reader experience, it also offers a more valuable experience comparatively by keeping you updated with your favorite YouTube channels, blogs, and publications.
While the basic edition of Feedly is free to download, you can also upgrade to the paid version to unlock other advanced features. The basic version includes the features like ability to add up to 100 sources, three feeds, and three boards. It is compatible with Windows and Mac, and also with smartphone operating systems, Android and iOS.
Price: Free version available; Upgrade available for $5/mo or $45/yr

Omea Reader is another free RSS reader that's among the most popular in the list. This news feed aggregator helps you stay updated with latest RSS feeds, web bookmarks, or NNTP news effortlessly that's carefully designed to suit your reading pattern and organizing skills.
It also allows its readers to use the search folders, workspaces, categories, and annotations to neatly arrange information, while it lest you enjoy the quick desktop search.
Price: Free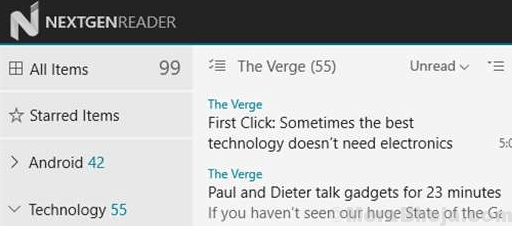 Promoted as the fastest RSS reader for Windows 8 and above, and for Windows mobile phone platform, Nextgen Reader assorts your feeds and neatly organize them in different categories like News, technology, and sports. You can gain access to the stories that you find more interesting, from these categories. The interface is designed in such a manner that it fits the touchscreen area just right. Best of all, it's customizable. Thus, it allows you to select the right colors which will let you build a pleasing reading experience.
The latest version of this app is in UWP, offers boost in performance and comes with many bug fixes. The theme can be customized with different color accents in either light mode or dark mode. It currently comes with an attractive grid design for the touchscreen device or in 2-in-1s. In addition, Nextgen Reader is known to use an extremely fast sync engine that's accompanied with offline support/
Price: Free trial available; Upgrade available at $2.69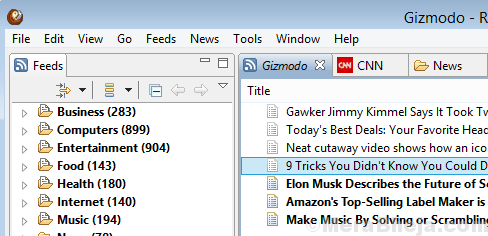 RSSOwl is another RSS reader that's available for free and is known to automate repeated actions on news items. It's a multiplatform news feed aggregator that comes with an instant look up feature, while the search results can be stored and used as feeds. It stays up to date with regular notifications, labels, and news bins that also allows it to stay well-ordered with what's going on.
You can use this app to subscribe to all your news feeds and arrange them in any manner you want.