When talking of SSH clients, the first name that pops up in our mind is Putty which is the most popular SSH clients for Windows. While it helps users to connect to a computer remotely through a secure channel, it's also highly preferred by Network Engineers or server admins to configure their SSH activated services.
Additionally, an SSH client is used to access headless systems that includes all kinds of TV boxes, single-board PCs, and other machines that are not facilitated with a local terminal (for example, a mouse, keyboard, or the monitor). Remote access was done via TTY (teletypewriters) in the earlier times that were just an improved version of the electric typewriters.
These helped connect to remote systems over a serial connection. Since this was a slower connection, it gave rise to the creation of video terminal using the same concept as the teletypewriters. Then came the Telenet client that were used by many users for years, followed by the evolution of the SSH client that featured SCP (Secure Copy) as a well-known file transfer technique.
Putty.exec has been around for years now and has earned immense popularity in the course of time. But, there are many able alternatives for Putty that offer abundance of features and versatility. We have made finding the best Putty alternative easier for you, by creating a comprehensive list of SSH clients.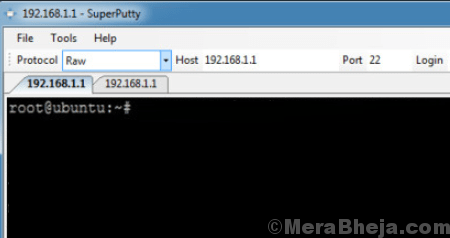 The entire aim of the SuperPuTTY is to improve the efficiency of PuTTY SSH by helping users open it in several tabs at a time. So, if the users want to manage different sessions of PuTTY with the help of a single, detailed user interface, it can be done easily.
The client features a responsive user interface with multiple tabs for PuTTY. Support for different kinds of connections and protocols, like Telnet, KiTTY, SSH, etc., are among its major features. It also offers different types of general settings for customization, while users can also configure LDISC (line discipline) and remote-operated printing.
Moreover, keyboard controls, alerts, and alarms can be pre-set by users, in addition to changing the way the terminal screen behaves. Importing and exporting sessions, saving designs to be used later, ability to connect the system to many computers, or controlling all the workstations using the user interface, SuperPutty is a robust alternative to PuTTY.
Price: free to use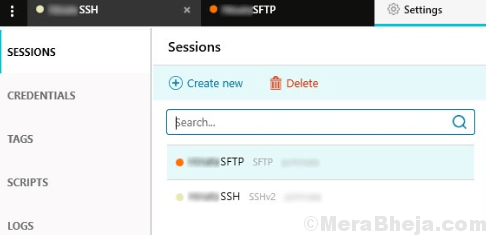 Solar-Putty is one great alternative to PuTTY that does not need to be installed. It's a light software that helps users manage multiple sessions by connecting to several servers or devices in their network at once. Some of its major features include:
Managing credentials that covers the private keys allowing users to log in automatically.
Support for multiple sessions using a tabbed user interface.
Quick and easy access to the highly used sessions.
Ability to connect automatically when disconnected from the server.
Graphical file transfers using SFTP.
Support for after connection scripts.
Facility to integrate with Windows lookup.
Can be operated from external storage hardware without messing with the Windows registries or adding any extra files on the system.
This user-friendly and simple software also offers the users with a sample connection link that they can use to generate their own sessions. Users are also allowed to use the "Settings" option to change the settings for tags, logs, sessions, scripts, and credentials.
Price: free to use

KiTTY is a free and open source software that's split version of PuTTY. It comes equipped with multiple add-ons making it a perfect replacement for the original client. KiTTY is designed specifically for the Windows platform and acquires all the features from the original PuTTY client.