Wondering why would you need a file renaming software? A file renaming software is especially useful for people in the profession of writing, photography, designing, or simply someone who handles a lot of files in a day. Given that manually renaming files can be taxing, these tools can be really useful.
While you can easily batch name files or folders in Windows by selecting them all and then pressing the F2 key on your keyboard. By doing this, a number of files and folders will be automatically added to make the name special.
However, you need a lot more control on in what way you want to rename your files in batch. For example, you may want to add a few words at the end or start of the file names, or you may even want to delete a specific number of characters from all the file names. Despite your requirement, using a good file rename software is a must. Here we have a list of file rename software for Windows.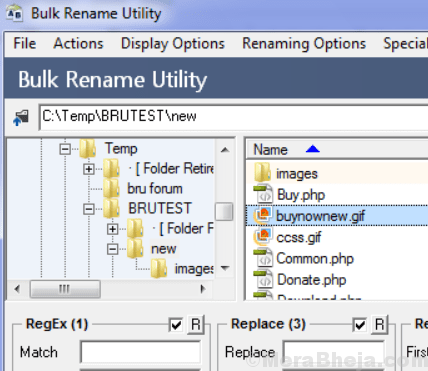 Bulk Rename Utility is one of the most popular file renaming programs in the list for Windows. It can easily suffice your daily batch renaming requirements with ease. While the home screen can be a bit complex for beginners, it becomes really easy to use once you get a hold of it.
The program comes with all the features you need, despite your renaming requirements. Among its major features are:
Adding, deleting, or changing text in the file names;
Changing the letter cases for filenames;
Appending or Prepending text to filenames;
Deleting words, digits, characters, or symbols;
Revising extensions;
Copying the files or moving them, and
Supporting usual expressions.
The best part about the program is that it superfast. Moreover, it's available in both installable and portable versions. The installation version adds a right-click context menu item that helps rename fast.
Price: Free for personal use; Starts from $49.95 for 6+ computers for business use.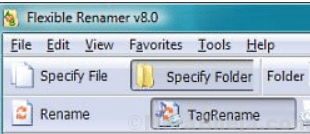 Flexible Renamer is another great renaming app that comes with multiple options like renaming with the help of tags (ID3, Exif, etc.), numbering files, using wildcards or usual expressions, walking an order of folders, offering presets for regular renaming tasks (deleting parentheses), and more. What's interesting is, the preview feature eliminates errors, and notifies of naming any disputes.
Amongs its other important features are, ability to rename using ID3 music, IPTC, DOC, HTML tags, and Exif, ability to write scripts in VBScript or in Jscript for complicated renaming functions, lightweight and free of cost with no requirement to install, ability to add context menu to Windows Explorer for renaming files in selected folders, and availability in multiple translations (English, French, Japanese, German, and Spanish).
Price: Free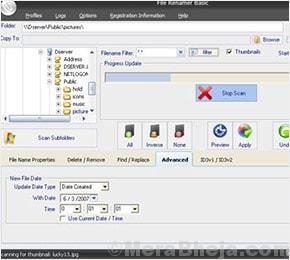 If you are looking for a file renaming software that can effectively rename several files and images, then file renamer basic can be your best bet. It comes with a perfect interface that features file listing and a directory tree.
Some of its major features are:
Supporting usual expressions like EXIF, ID3 v1, and ID3 v2. stored profiles for repeated tasks, renaming lists, and editing tags.
Outstanding help files.
Free license with limited features.
A well-designed interface.
A perfect file for renaming.
Price: Free