All of us using the web come across "bugs" every now and then. Bugs are the faults or the defects while browsing the web, developing software, etc., that can cause the site to break, slow down the browsing speed, tracking of email behavior and so on.
Therefore, to tackle this issue, the digital teams are now resorting to bug tracking tools. These tools help you to look up for the source of the web bug, what action has been taken using your details, find the bug and report, and other related actions.
There are plenty of such tools available these days that help you manage these bugs consistently. Here we have listed the best bug tracking tools making it easier for you to make a choice.

A straightforward and flexible bug tracking tool, Zoho Bug Tracker offers speedy solutions for the nasty bugs.
Features:
It helps you capture bugs in the blink of an eye with the minute details and offers a combined view of all the details in the form of reports.
Allows managers to send email alerts and updates, automate SLAs and more.
A customized user interface that allows you to configure the progress of the bug and its fields.
Option to collaborate your project by initiating a chat or sharing an idea.
It allows you to log the total idle hours or hours worked on the timesheets.
From the option to work as a team by creating, sharing, and saving different types of files to allotting developers their own room for designing programs, set priorities, etc., the tool provides a range of features.
Price: Free version available; Plans start from $12.78.

Coming from one of the leading IT companies in the world, the software focuses on boosting the efficiency of developers by debugging different programs, effectively.
Features:
Offers shared access to bug tracking and to make any changes in the software.
It allows you to clearly see any defects and offers strong control over the process of software development.
It supports process automation, reporting, and life span conformity.
It allows you to configure the tool based on the process.
In addition, it also helps you create tracking accounts, and allows software development programs to integrate with its hub.
Price: Contact vendor for a quote.

Among its many products is the bug tracking tool that finds, tracks, and kills the bugs or take care of any faults/defects across the life cycle of the development process.
Features:
Finds and records bugs at any point during the software development process.
It allows you to grade and highlight the bugs captured, depending on the urgency of the matter and how overloaded is the team.
Always lets you keep a watch on the bugs and defects using the team's workflow.
Keeps the concerned people notified by allowing you to configure your project.
Option to install and plug-and-play from thousands of add-ons, integrations with developer tools, and also with the tools used by the team are among its other major features.
Price: Free version available for 10 users; Plans start from $7/user/month.


No more disturbances while developing a software, as Monday.com comes to your rescue. It eliminates any harmful bugs that may hinder the software development process, visually and in the most amusing manner.
Features:
It offers a clear summary of different bug situations, and the option to insert, update and allocate them with the least effort.
Lets you view the progress summary by allowing you to filer bugs, and also set preferences for bugs.
It allows you to build the correct process for teams.
Option to connect with the team to check if all of them have all the details required to eliminate the defect.
Besides, it also allows you to look for any faults using tags and prioritize them and combines all messages in one place using a single tool.
Price: Plans start from $39.


If you are looking for a bug tracking software that smoothly finds and fixes bugs, then Backlog is a great choice. It helps you manage the complete software development, seamlessly.
Features:
Gives a quick overview of the ongoing tasks, completed tasks, and even detailed reports in for of Gantt charts, Boards, and burndown charts.
Quickly fixes faults by smoothly recording and tracking bugs using push notifications for new defects, generating a history of defects, and with drag-and-drop file attachments.
It allows you to see, set preferences, and talk over all your projects in a single place.
Among its other significant features are, creating task ranking, sharing files from a single place, send notifications to only certain team members, option to create your own categories, create wikis for all concerned members in the project, and more.
Price: Free version available for 10 users; Plans start from $35/month.


Working on software also requires testing which in turn can track the nasty bugs. This software is one such powerful test management tool that tracks bugs efficiently. Best of all, it also supports agile projects.
Features:
As a test management tool, it focuses on maintaining quality by helping teams to take care of test outlining, putting tests into action, and tests bugs.
It offers an overview of the test output and robust team communication.
The targeted software for Agile project management blends the products and the teams and encourages constant development.
Features ALI (Application Lifecycle Intelligence) that comes with a suite of popular development tools.
Moreover, the primary aim of the ALM software is to provide simple integrations using a solid range of REST APIs.
Price: Free trial available; Contact vendor for price.


The program takes debugging to a new level by keeping you informed of what's faulty, in which location, and the reason behind it. One it finds out the issue; the bug is fixed in a matter of minutes.
Features:
Sends you live notifications whenever there's a bug.
Goes deep down to the cause using Backtraces and Breadcrumbs that display the actual reason behind the bug.
Option to find out and set preference for even the riskiest bugs in your app.
Smoothly blends into your ongoing project.
Sends open-source notifications keeping a check on all the bugs in your applications.
Features like Hotspots and Insights keep your development task strong by finding the critical files and arranging them accordingly.
Price: 30-Days Free trial available; Plans start from $59/month.


Sometimes, it can be just issues related to ongoing tasks, and if it's a team project, what better than tracking issues with this app? Using this app you can easily collaborate with your team members working on the same tasks, while keeping a record of the development process, efficiently.
Features:
Each tagged issue starts getting categorized automatically at the backdrop.
It allows you to create tickets and respond to them straight from your inbox.
It offers a combined view of all the projects along with feeds.
Provides added support through customer service agents who create tickets straight from Tender.
Option to fix milestones to help you add features and set release dates or the option to share images and documents via tickets are some of its other important features.
Price: Plans start from $25/month.


A tracker that's known for tracking bugs and issues, Axosoft is also accompanied by helpline and wiki software for the software developers.
Features:
The Release Planner offers you a quick view of your team's potential and that of the sprint and the team members.
Option to create a hierarchy of the items in the descending order based on the priority.
It helps you to correctly evaluate with the help of minutes, hours, days, and so on.
Offers a card view helping you to see the current situation of the items and the progress.
It also offers the option to redraft item cards, drag-and-drop items between workflows, insert work logs, activate integrated or your own workflows to apply different processes, and Daily Scum Mode for sending constant progress and issues.
Price: Free trial available; Upgrade available for $105/month.


I am an adaptable online project management tool, this free and open-source software is perfect for tracking issues and even tackling them. It helps you to have control of different tasks and related subtasks.
Features:
Offers support for different tasks, adaptable character-based access control, adaptable bug tracking methods, and watching on time.
Generates a report in form of Gantt charts, manages news, records, and files, sends email alerts and feeds, raises issues via emails, and helps you create your own fields for bugs, tasks, users.
Provides you with wiki and forums (per project), support for different LDAP verifications, multilanguage, and multiple databases.
It also supports self-registration and integration with SCM.
Price: Free and open source.


This software works on client feedback. As soon as you report a bug on the seated app on your website, the feedback gets pinned to the matter. The app retrieves it from here and starts working on the feedback immediately.
Features:
It comes with adaptable installation capabilities and gets set up in a flash.
It allows you to submit feedback in-page and in visuals.
Option for automatic screen captures with all bug details, assimilation with other apps and services, option to set preferences for tasks, and the facility to update tasks with commit messages.
It allows you to communicate with your team in real-time, have control over who gets access to what, and view the complete selector for reported bugs.
Among its other major features are, keeping you updated on projects with dedicated messages, access to unlimited projects, allowing clients and shareholders to share feedback on projects, and the option to report bugs and record screenshots on mobile.
Price: 14-Day free trial available; Plans start from $39/month.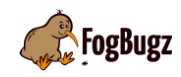 It's one of the leading project management tools that save you a lot of time on creating videos and even managing them. Besides, it also lets you record bug reports using email or online forms and helps you manage the key support tasks by taking care of the inbox.
Features:
It helps you to keep a check on the projects that includes issue tracking.
It helps you to maintain your productivity with a smaller number of meetings.
It allows you to arrange the tasks by projects, team, or area, and create your own systems that fit perfectly with each team member.
Lets you classify emails, send an automated response, and save time with template-based replies.
Moreover, it also encourages you to create a backlog effortlessly, stabilize work hours or points, quickly assign reserves, offers the option to design Kanban boards.
Price: Plans start from $62/month for 3 Years.


This open-source project built on C++ and ASP.NE is specially designed to track and manage issues. It works from Microsoft SQL Database and its primary objective is to keep the codebase uncomplicated, easy to position, and accessible.
Features:
Tracks issues using the online interface that makes it easy to record, control, and report bugs.
Tracks project summary where you can view the overall statistics related to the project.
Subversion (SVN) and Mercurial (HG) integrates with issues.
It offers advanced features along with Wiki and reports in the pro version.
Price: NA.


This software is known for its services in the category of requirements and test management, and also in tracking issues. This helps you manage the range, quality, and status of the IT tasks.
Features:
Sports a range of modules that includes tests, bugs, agile board, reports, etc.
It also offers a Capture function to help you get a screengrab.
It helps you catch, track, and control bugs and faults.
Offers the option to view bug reports in advance without any need to click on them.
Generates reports in the form of charts to visually present the bug details.
It comes with integrated filters to find certain bug reports faster.
The bug tracking is responsive that offers a group view of the bug reports or on a single-page with detailed insights. You can also import bugs from a CSV file.
Price: Plans start from $10/user/month.
Conclusion
While choosing a bug tracking tool, you must check if the tool provides detailed reports related to the bug, assigns priority, provides reports in graphs and chart form, offers history or work log, and if it offers the facility to store bug details and retrieve when required. Once you have all this in place, you know that you have the right tool for your assistance. Whether open-source or not, the above list will help you to keep your websites bug free.