Are you seeing an error message 'The directory or file cannot be created Error Code- 0x8007005' trying to create a new directory or file on a USB drive? If indeed you are seeing this error message on your computer, don't worry. There must be a problem with the USB drive itself. Simply follow these easy fixes to solve the problem quickly.
Fix-1 Run Error Checking command-
If there is any problem with the drive, running an error checking tool can identify and fix the problem.
1. Open the File Explorer window.
2. On the left-hand side, go to "This PC".
3. Then, what you need to do is to right-click on the problematic drive and then click on "Properties".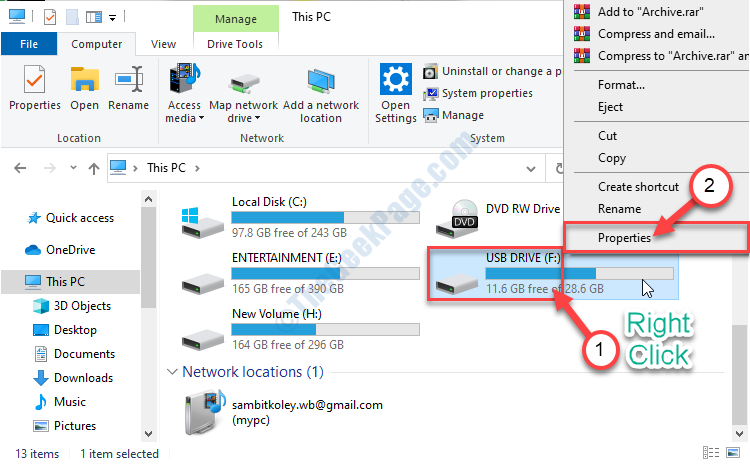 4. Then, go to the "Tools" tab.
5. Next to that, click on "Check".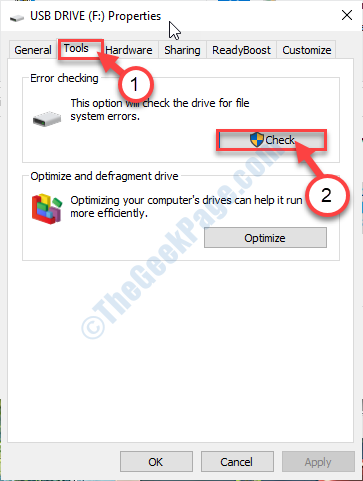 6. Then, click on "Scan and repair drive".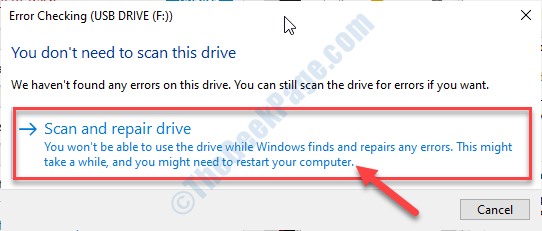 7. Once the repair process is over, click on "Close" to close the Error Checking window.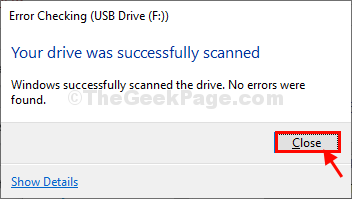 Now, try to access the drive again on your computer.
Fix-2 Change USB format-
Changing the USB format may solve the problem.
1. Press Windows key+E.
2. Again, click on "This PC".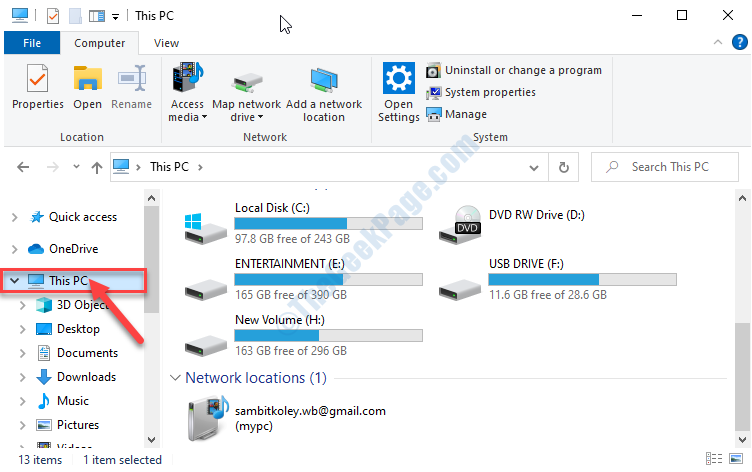 3. You need to right-click on that USB drive.
4. After that, click on "Format" to start formatting the drive.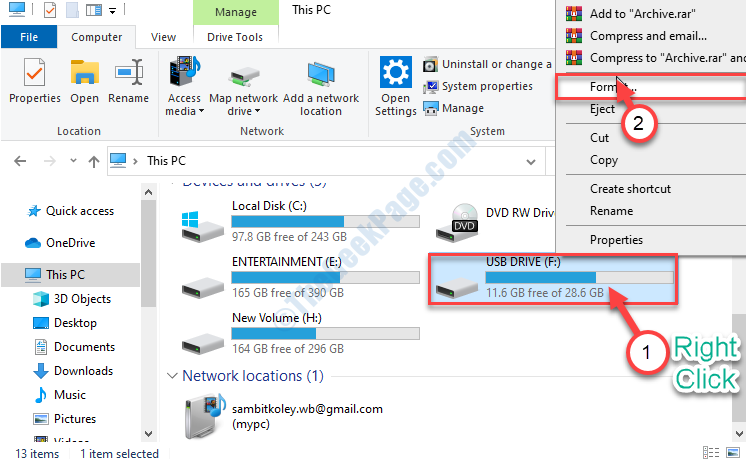 5. Now, click on the 'File system'.
6. After that, choose the  "FAT32 (Default)" format.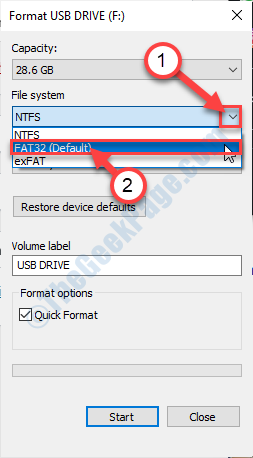 7. Now, click on "Start" to kick in the formatting process.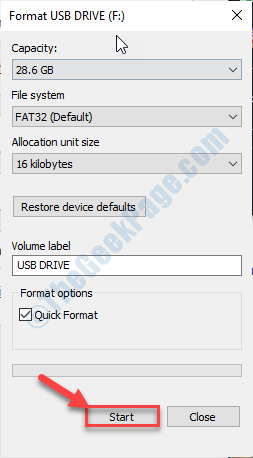 Once the formatting process has finished, create a new folder in the drive.
Your problem should be solved.