YouTube is an online library for videos. YouTube is like a Mecca for videos. It is owned by Google and has millions of videos on its platform. All the viewers can get a variety of videos on the YouTube like Yoga, music, sports, movies etc.
Recommended: 21 Awesome Youtube Facts you did not know
YouTube is one of the most surfed online portals. YouTube allows the users to upload the video and even share it. If you observe carefully, most of the YouTube videos are less than 15 minutes in length. Wonder why? The reason is that the limit set by YouTube. If you have an online reputation on YouTube and comply with YouTube terms, then the video length may be exempted. But are you that famous? The cap is on the file size as well, so you need to take good care of time and size as well.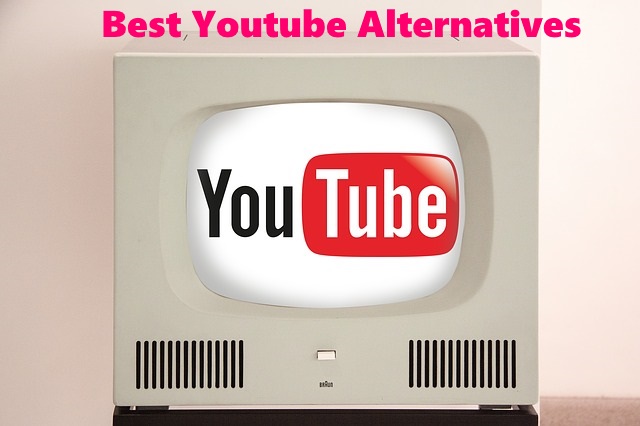 Undoubtedly, YouTube is a great experience and there are no two opinions about that. But, if YouTube weren't there, where would people watch, upload and share videos? Umm, let's explore some best alternatives to YouTube.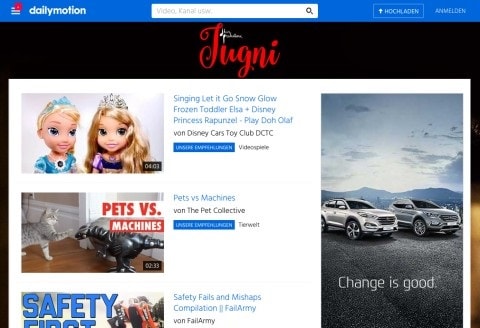 Dailymotion is the next most popular platform for watching the videos after YouTube. If you ever happened to land up on Dailymotion, then you would not agree more on the fact that it resembles YouTube, in terms of appearance. But a gentle reminder before using Dailymotion is that you need to have a flash player in place.
If you wanted to upload a video of a length more than 15 minutes, then YouTube certainly is out of the picture. With the Dailymotion, you can stretch the length of the videos up to 60 minutes. But, you should check the file size upload limit (150MB). YouTube has higher (2GB) than that of Dailymotion. You can see some great quality videos on Dailymotion. If you were thinking of watching high-definition videos, then you would need a premium account. The signing-up with the normal account can also get you some provisions.
The most-watched videos currently will feature on the landing page, so you can get a good deal of videos. If you already have some specific video in mind, like a new Batman movie trailer, then you can directly search and get yourself entertained. Remember, YouTube is bigger than Dailymotion, so the chances of the videos on the latter, being available on the former are quite higher. Dailymotion will serve you better with its features, and wouldn't let you down.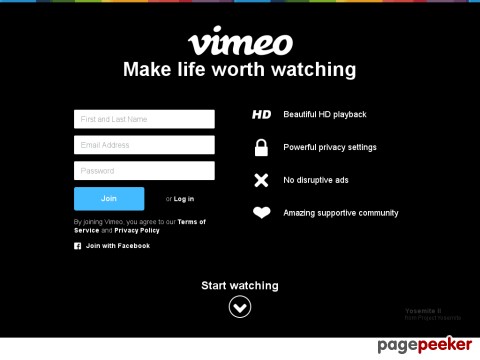 Vimeo… you guessed it right, the name is a combination of two words, video and me. Vimeo is a major contender to YoutTube, but a close observation will tell you they are different in many ways. Vimeo has a major focus on the quality of the videos.
Vimeo is more like a library of niche categories. You wouldn't likely see every video that you would normally find on YouTube. You can find various documentaries and music videos with impeccable quality. Everything on Vimeo is about the quality of videos. The player with Vimeo is also better organized and lets you focus on watching the video. The distraction is minimal. You can even create your account on Vimeo. The best part that users will be bowled over is the fact that Vimeo is completely ad-free. So don't worry about body lotions advertisements suddenly popping out when you are in the middle of an intriguing documentary.
There is a paid account and a free account. The catch? The free account will have restriction on the size of the videos that you can upload. The per-week limit is 500 MB. So, you have to be careful with this limit, the number of videos doesn't really matter as long as you comply with the limit. Obviously, the paid account wouldn't impose such restrictions. You can upload up to 5 GB. But you will have to shell out $9.95 per month. For all those who are still unhappy with the limit, they can subscribe for an annual plan of $199. The video limit per week will be 20 GB. It sounds a great deal for people who are quite serious about video-making as a profession.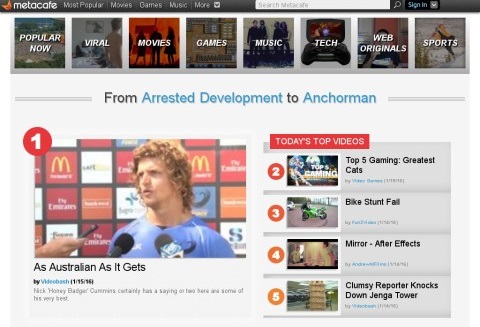 Metacafe is somewhat similar in appearance to YouTube, but you will not see too much clutter. You will be surprised to know that Metacafe has been in the market even before YouTube. That's a piece of news! When you land on the homepage, you will find a range of categories. You can even see the videos that are going popular now on Metacafe or the ones that are viral. Users can find some good quality of videos on the website.
With the videos, you are most likely to see advertisements on Metacafe. If you pick any category, you will relevant videos available, maybe like today's top five popular videos etc. If you throw a glance to your right, you will find recommended channels to browse. There is even a search bar to find videos on the Metacafe, So far so good. You will start browsing with one video and end up on some other videos, because the engagement is high. It will keep showing you relevant entertaining stuff, so that you are engrossed in the video-viewing experience. This is the reason why it gets over millions of views every day.