Some people have noticed that the system keeps locking itself randomly. Then a blue screen is displayed with the message "Locking…"  and the system shuts down on its own. In case you have encountered this issue, then read along.
In this article, we will discuss different ways of fixing this issue.
Fix 1: Change Advanced Power Settings
Step 1: To open the Run window,  press the keys Windows+r at the same time
Step 2: Type the command control.exe powercfg.cpl,,3 and Press OK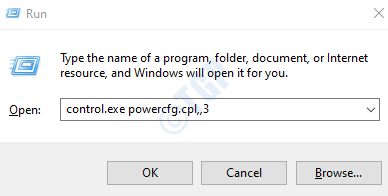 Step 3: In the Power Options window, scroll down and double-click on Battery
Step 4: Double-click on Critical battery action
Step 5: Under Plugged in the drop-down menu, choose to Do nothing
Step 6: Click on Apply and then click on OK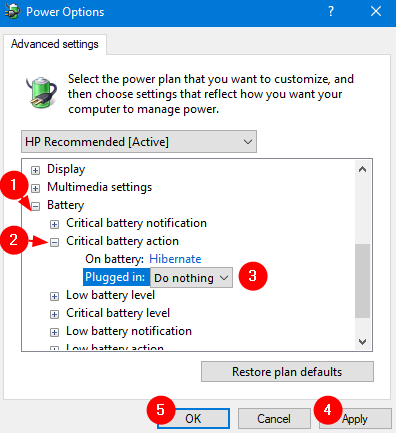 Fix 2: Don't keep the laptop plugged into the Charger always
When the battery of your laptop is in working condition, Charge the laptop and use the laptop so that the power is drained out. Keeping the charger plugged in always, even when the battery is 100 % charged, is known to damage the battery of the laptop.
A typical fix of this problem , is that remove the battery of your Laptop and try running directly via plugged in cable and see if it solves the issue. If it works, it shows, your battery is problematic and try to replace the battery.
Fix 3: Do a Clean Boot
Step 1: Open the Run Command. Press the keys Windows+R.
Step 2: Type msconfig and hit Enter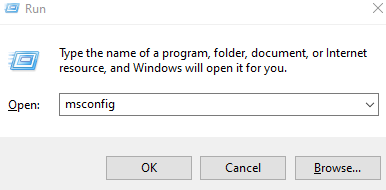 Step 3: In the System Configuration window, go to the Services tab
Step 4: Tick on Hide all Microsoft services
Step 5: Click on Apply  and then click on OK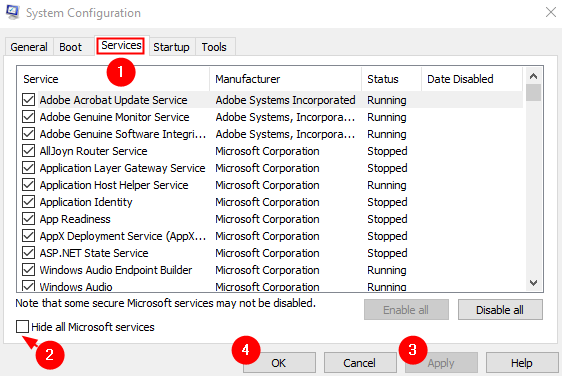 Step 6- Now, restart your computer
Fix 4: Replace the Battery of the Laptop
In case the battery is not working, try plugging in the charger. Many users have reported that this fix has worked for them.
In case none of the above-listed fixes work, then probably you have to consider replacing the battery.
That's All
We hope this article has been informative. Kindly comment and let us know which of the above fixes worked.
Thank you for Reading.