Windows Media Player 12 is one of the basic media player that generally included with the windows operating system. It plays almost all types of media file very smoothly and a better version than the older ones that used to include with windows vista version or earlier. Many of the windows users, who recently upgraded to windows 11, have reported that windows media player is missing on their system. If you are also facing the same issue, then do not worry. In this article, we are guiding you on how to install windows media player on your windows 11 laptop.
Solution 1 – Install Windows Media Player back in Windows 11
Step 1: Open the Optional features page in the Settings app.
Press the Win key on your keyboard and type optional features.
Click on Optional features from the search results as shown below.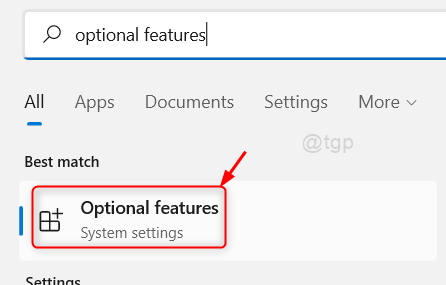 Step 2: In the Optional features page
Click on View features button in the Add an optional feature as shown below.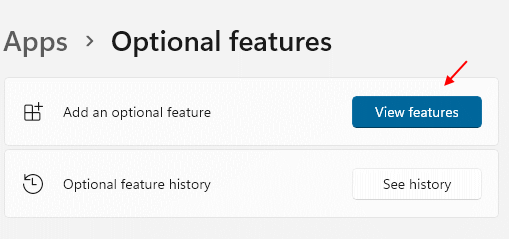 Step 3: In the Add an optional feature window
Click on search bar and type windows media player.
After you type, Windows Media Player appears below the search bar.
Then, Click on Windows Media Player Checkbox as shown in the below screenshot.
Finally, Click Next to proceed.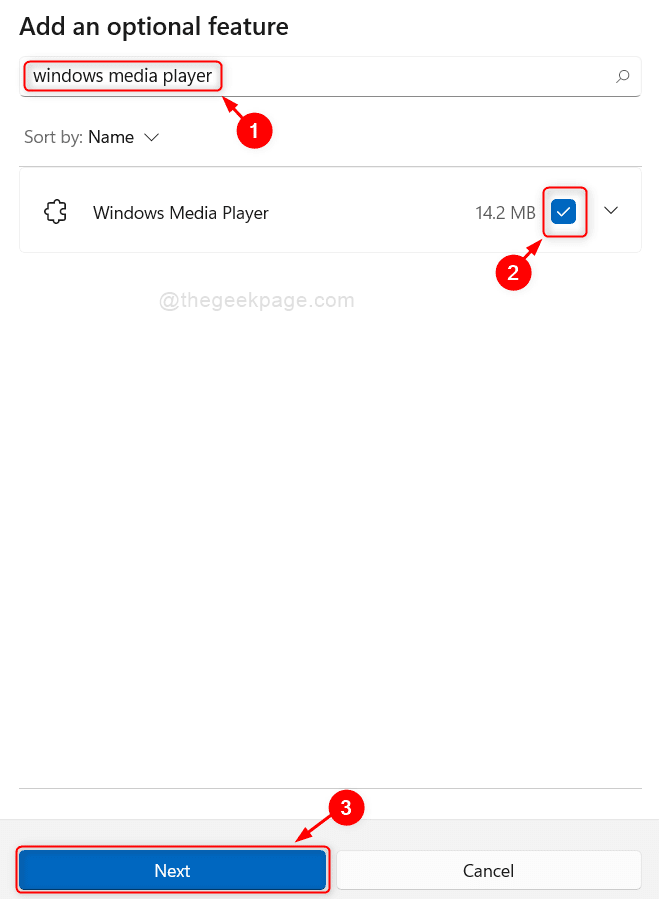 Step 4: In the next window
Click Install button to start installation process.


Step 5: Once the installation process starts, please wait till it gets completed.
After it gets installed, you can see the installed successfully message in the Optional features page as shown below.


Now you can find windows media player on your system by pressing win key and typing windows media player.
Solution 2 – Reinstall the Windows Media Player feature
1 – Search Turn Windows features on or off in the Taskbar search box
2 – Click on it to open the windows features panel

3 – Uncheck Media Features and Windows media player and click OK.
4 -Wait for it to Uninstall media feature and then Restart Computer

5 – Now, When Pc starts back again, Open Windows features again and this time , Select Both Media Features and Windows media player option
Solution 3 – Run wmplayer.exe
You can also  try running wmplayer.exe file to open windows media player application
1 – Open File Explorer
2 -Go to C:\Program Files (x86)\Windows Media Player
3 – Double click on wmplayer to open Windows media player

Hope this article was informative and helpful.
Please leave us comments below.
Thanks!