While we are a lot dependant on computer technology these days, things can go awry when the hardware fails. Whether it's for personal use or business, a PC or a laptop is a major requirement in the current times. It's where we store most of our data like photos, videos, music, and other confidential files. So, when the system crashes (which is quite common due to the hard drive failure), it can get really frustrating.
Losing data can be disastrous, especially if its related to your business. The only thing that can protect you from such misfortunes, is backing up important data using a reliable backup software. Yes, backing up your system data is a not so enjoyable process since it's time consuming, but it can prove to be really worthwhile in the long run. Moreover, you are also protected from the nasty cyber threats like ransomware. So, one fine day, if you wake up to a cyber-crime, but if your data is backed up, you know it's still safe.
In this post, we have listed some of the best backup software for Windows that area a must-have for every Windows PC.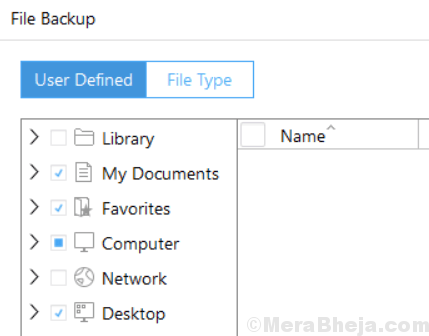 Easus Todo Backup is another great software that allows users to backup crucial files or the entire system using its well-organized interface. It's a user-friendly software especially suitable for home users enabling them to back up their photos, videos, music, and other private documents.
Best of all, it's free. Among its other features are:
A responsive interface;
Smart backup helping users with automated backup as soon as there are any modifications to the chosen files;
Automated backup option for PCs and laptops as soon as a new version is available;
System backup and recovery in one click;
Backup and recovery for files and folders that also includes network data;
Secure and complete backup and efficient mode;
Auto deletion and overwriting of old photos;
Backup, clone, and retrieval of GPT disk.
Setting priority, splitting and compressing images, transferring hard disk to another, backing up CD/DVD, etc. are some of the other notable features of the software.
Price: Free version available; Pro version starts from $39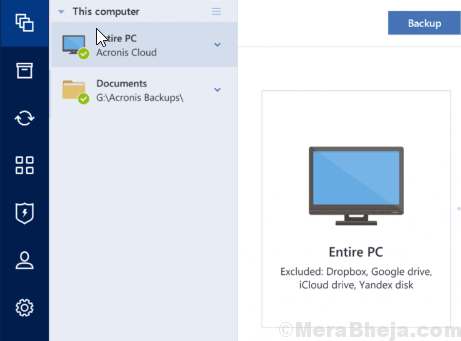 If you are looking for an absolute backup tool for your home PC, then Acronis True Image 2019 can be a great solution. From backing up all the images on your PC, or backing up the files you want to storing it to an FTP server or a flash drive, this software offers all the features expected of a reliable backup software.
As an extra – it also offers  scripts and guides on how to uninstall completely.  Best of all, it stores the exact capture of the data on Windows. Besides, it's a cross-platform software that works with all major software.
Price: starts from $49.99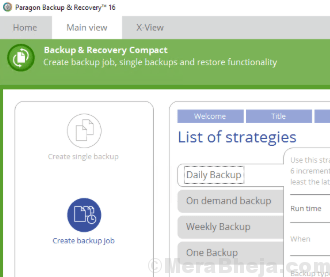 Paragon Backup and Recovery is one of the best backup software for Windows that offers worry-free data and system backup. From saving data, to automating the backup process, or creating intricate backup procedure, it offers all the basic features of a regular backup software.
Among its other major features are:
Business class technologies like, proven and substantiated backup engine, or state-of-the-art backup archive PVHD;
Effective backup plans that are designed to readily set and run automated backup processes;
Handy for recovering all disks, systems, partitions, or single files;
Offers WinPE based restoration media that helps with a useful tool allowing them to carry out more tasks using a bootable flash drive.
With a complete range of backup and recovery solutions, Paragon safeguards the hardware helping users to perform intricate tasks, effortlessly.
Price: free version available; pro version available for $49.95