Tracking your agenda of the day manually, can be tedious on a daily basis. There are times, when you may miss important tasks just because you forgot to keep a track. To-Do list apps for Windows are a great way to stay on top of your tasks these days. They help you track your daily tasks for better time management, while allowing to stay productive.
But, while choosing your app, you must know your requirement. Whether you are looking for a to-do app with a straightforward interface, or something that comes with color coding or a multi-tasker, would be your prerogative. There are several to-do lists available on the online marketplace, but some of them are definitely a notch up. Here's a list of some of the best To-Do list apps for Windows that can help you make your choice.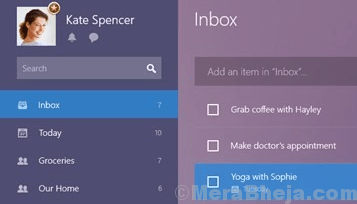 Wunderlist is easily the best to-do app in the list. It was known to be the best even since it was not taken over by Microsoft. This powerful tool that is known to boost your productivity, has been awarded the best to-do list app two years in a row, by the Verge and Apple consecutively. The best part about this app is that, you get just about every feature in the free version alone, unless you are also looking for premium features like unlimited task delegation and file uploads.
Using this app, you can add to-dos to your newly create to-do lists. You can also add notes and due dates to each item in the list. Once done, you can share this with your friends, family, or office colleagues with editing capabilities of their own. Best of all, it offers a clean user experience even when there are two people are working on a list concurrently. So, for instance, if you are sharing a grocery list with your roomie and if you visit the grocery store together, it becomes easier for you two to manage the list at the same time.
Bonus – it's sleek design and the fact that it is easy to use. It makes the entire process like, adding and checking off items from the list easy and intuitive along with adding and marking off sub-tasks, adding a due date, adding reminders, and much more.
Price: Free version available; Upgrade available at $4.99/mo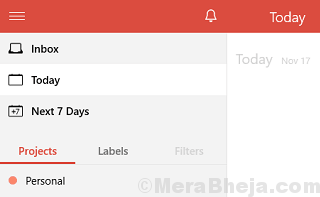 Todoist has been around for years now offering several features to help you with your to-do list. It has grown over the years with added features that enable you to manage tasks by date, apply color-codes, and more. Although the free edition comes with comparatively lesser features, it still boasts a commendable design and is easy to use.
It allows you to create to-do lists, sub-tasks, projects, sub-projects, and dependencies. You can also attach due-dates to tasks, files, notes, prioritize them with color-codes, classify them, and much more. You can also share projects with others, break tasks down to sub-tasks, and also have the option to assign priority levels ensuring that you get the most important items on your list complete first.
The paid version comes with premium features like labels, filters, push notifications, and email reminders. The app is compatible with all major platforms such as, Windows, iOS, OSX, Android, as plug-ins for Chrome and Firefox, Gmail, Thunderbird, and Outlook. Moreover, it is also capable of syncing with Google Drive, IFTTT, and Sunrise Calendar.
Price: Free version available; Upgrade available for $29/Yr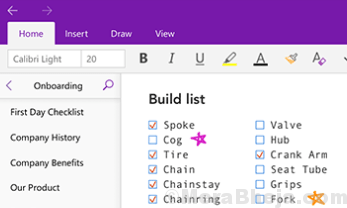 Microsoft's One Note is a Windows 10 specific to-list app that's equally popular in the list. While it offers the flexibility to create a wide variety of note types such as, lists, tables, small articles, etc., it is also known to allow users to embed files and videos into notes. This is to make sure that they can directly refer to the attached files without the need to find the file in the cloud.
In addition, it integrates with other Microsoft apps like Outlook, Office, and OneDrive. What's interesting is, it also notifies you of any conflicts between a note on the desktop and on the android device due to its sync time, but doesn't try to correct it on its own. Bonus – it's available for free as a web app as its for Windows, OS X, iOS, and Android. It can also be used for free on as many devices you want.
Price: Free