With the recent launch of the Windows 11, all Windows 10 users wondered if they could get the upgrade for free. At this time, as a Windows 10 user, you wished you could check if you can upgrade your Windows 10 PC to Windows 11 due to the few basic system requirements for installing the Windows 11 set by Microsoft. The requirements include:
1 GHz Processor or faster with 2 or more cores.
64-bit system architecture (compatible) or System on a Chip (SoC).
4 GB RAM an above.
64 GB storage or larger storage device.
System firmware UEFI.
Secure Boot enabled and with TPM Trusted Platform Module (TPM) version 2.0.
DirectX 12 compatible graphics / WDDM 2.x
More than 9″ Display with HD Resolution (720p)
Internet connection Microsoft account and internet connectivity required for setup for Windows 11 Home.
However, with the Windows 11 technical preview, came a lot of bugs and even though many people met the requirements, they were unable to run the Windows 11 technical preview. Microsoft also launched the Windows 11 Insider Preview for those who have signed up for the Window Insider Program with Dev Channel enabled and also with the basic system requirements in place.
While there are a couple of ways you can check if your system has TPM 2.0 or if it's enabled/disabled, you wish there was an easier way to find out all the basic requirement details at once. This would not just save your time, but will also be convenient to rather follow each path to look for each system detail.
So, let's see how to check if you can upgrade your Windows 10 PC to Windows 11:
Solution: By Using a Third-Party Software  – Why Not Win 11
Step 1: Open your browser and visit the Github link below:
https://github.com/rcmaehl/WhyNotWin11
Step 2: Scroll down and towards the bottom, click on Download latest stable release.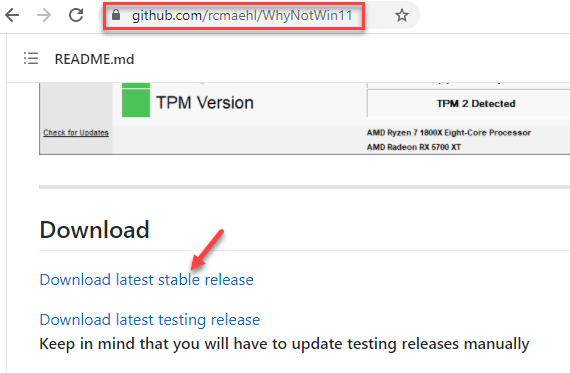 Step 3: Once the .exe is downloaded, click on it to run the file and it will open the WhyNotWin11 utility.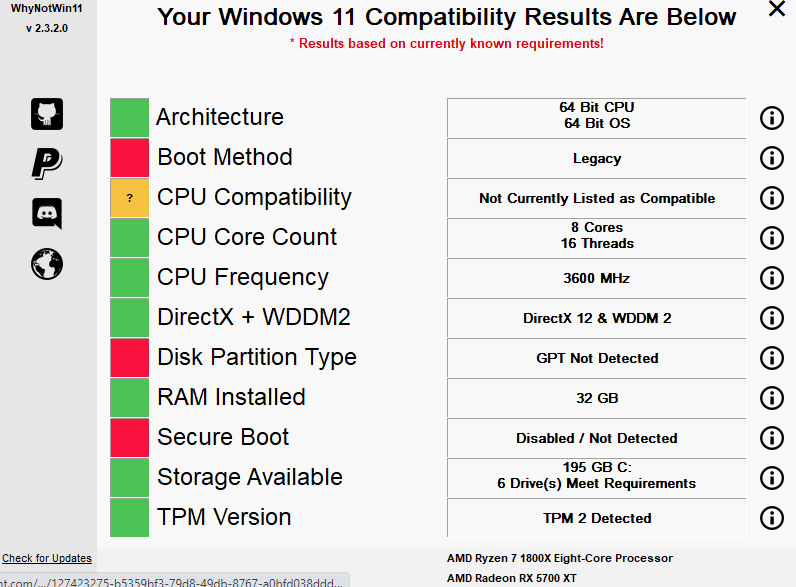 It takes a while to detect your system details and display the same that will help you check if your PC meets the basic requirements as specified by Microsoft. It ill display the important details like the Boot Method, RAM Installed, TPM Version, Architecture, Secure Boot Enabled/Disabled, DirectX + WDDM2 enabled or not, CPU Core Count and more.
If it detects that your PC meets the basic system requirements set by Microsoft, you can proceed to install the Windows 11.