Log-in issues with the Windows OS are nothing new, but with newer updates, the number of peculiar log-in issues increases year by year Windows 10 or 11. In this article, we are going to explain how to fix basic login issues that cause trouble for normal users. If you are facing any issues logging into your account normally, these fixes are just for you.
Fix 1 – Simply restart the device
The best way to solve this issue is to restart your computer. If this is a one-off issue, a simple reboot of your device should do the trick.
1. Once you have reached the login screen, click on the "Power Button" on the left-bottom corner.
2. Then, tap on the "Restart" to restart your computer immediately.
Once your computer restarts, you should be able to log in normally using your user ID and log in. If you can't rest
Fix 2 – Use the Automatic Repair
You can use the 'Automatic Repair' (formerly known as 'Startup Repair') to fix this problem. But to do that, you have to boot into Recovery Environment.
Steps to boot your computer to Automatic Repair – 
a. At first, you have to shut down your computer.
b. Simply press the power button to boot up your system.
c. Then, when your system boots up, press-hold the power button again to force shutdown your system as soon as you have seen the manufacturer's logo.
d. Continue this for 2-3 more times and it will automatically reach the startup repair screen.
When your computer boots up, you will be in Recovery Environment mode.


Now, once you are in the Recovery Environment mode, go for these steps –
1. Once you are on the 'Choose an option' screen, click the "Troubleshoot".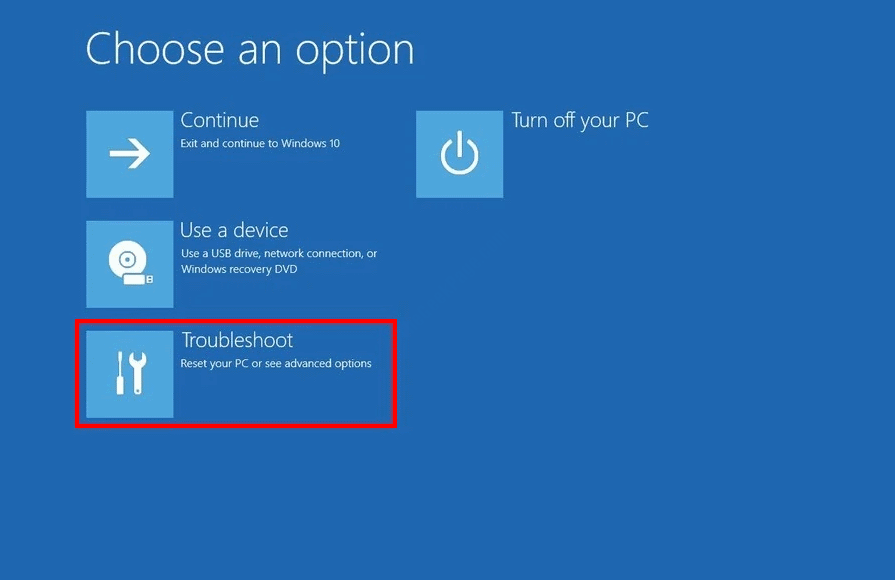 4. You need to click on "Advanced options".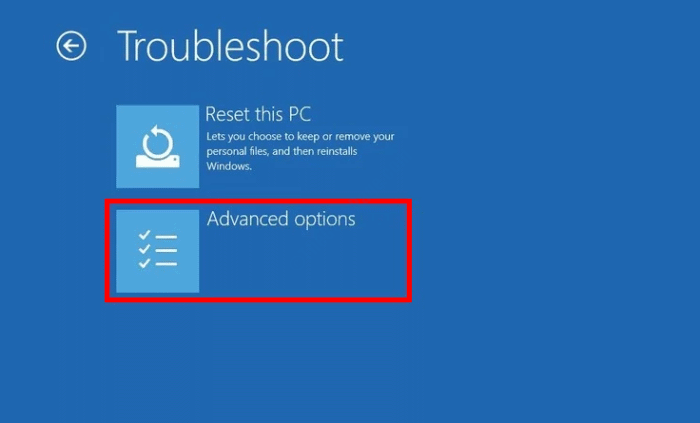 6. After that, simply click on "Startup Repair" to start the repair process.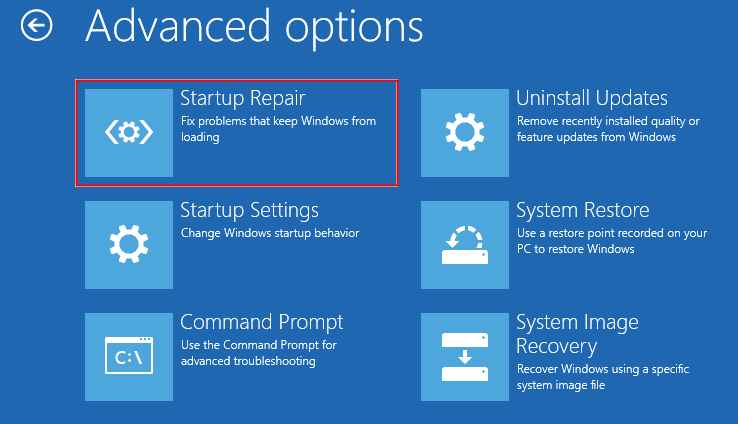 Let the startup repair method solve the log-in issue you are facing. This should fix the problem on your computer.
Fix 3 – Boot in safe mode and create a new account
You can create a new account in safe mode.
Step 1 – Boot into the safe mode
1. At first, boot your computer into the Windows Recovery Environment.
2. Then, tap on the "Advanced options".


3. Next, click on the "Troubleshoot".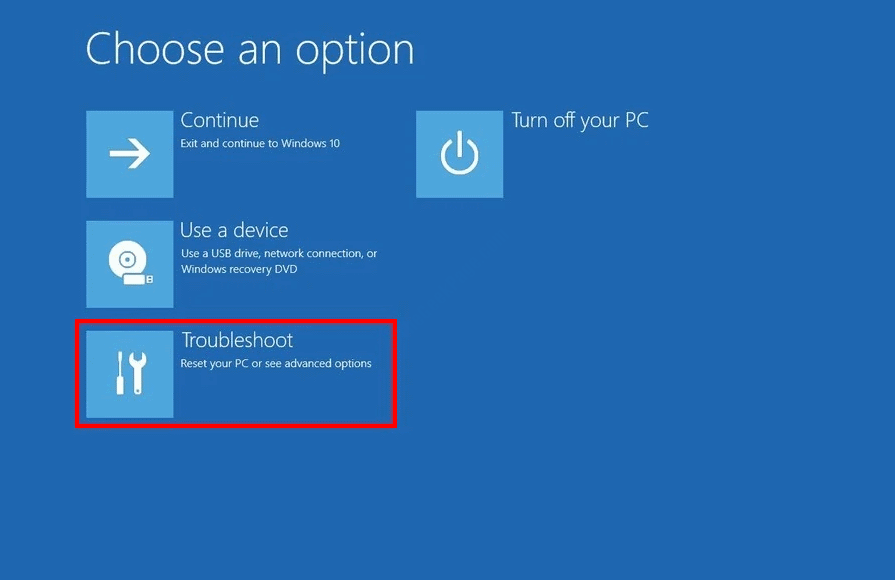 4. Then, tap on the "Advanced options" to access more troubleshooting options.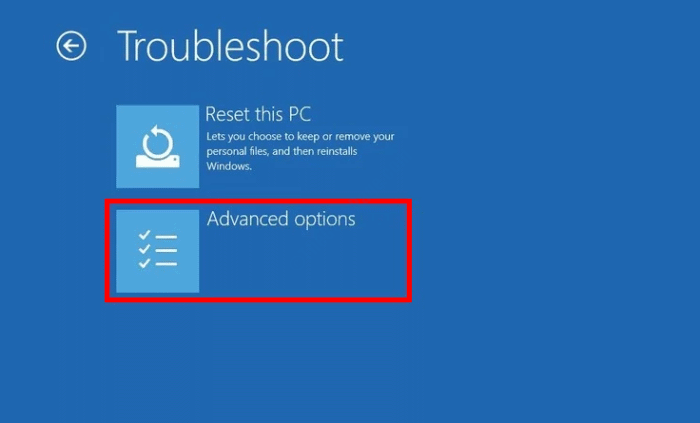 5. Next, click on the "Startup Settings".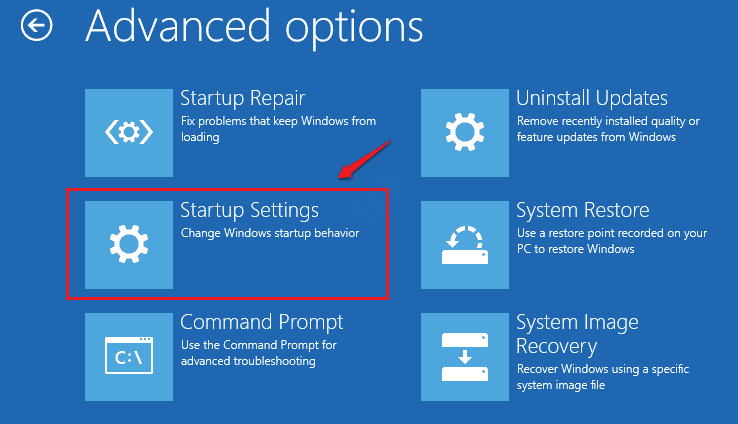 8. Finally to restart your device correctly, click on "Restart".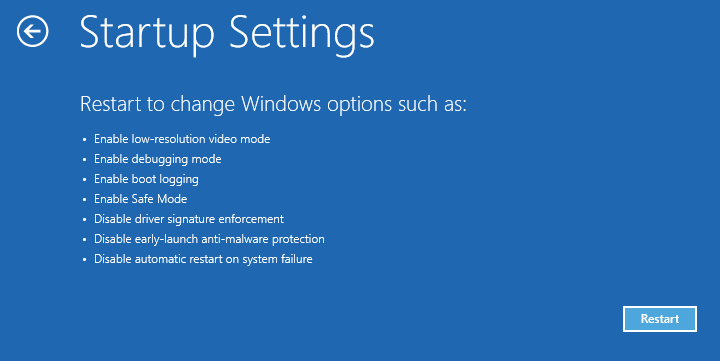 9. Here you will detect various possibilities of startup types.
10. Then, press F4 from your keyboard to select the option that says "Enable Safe Mode".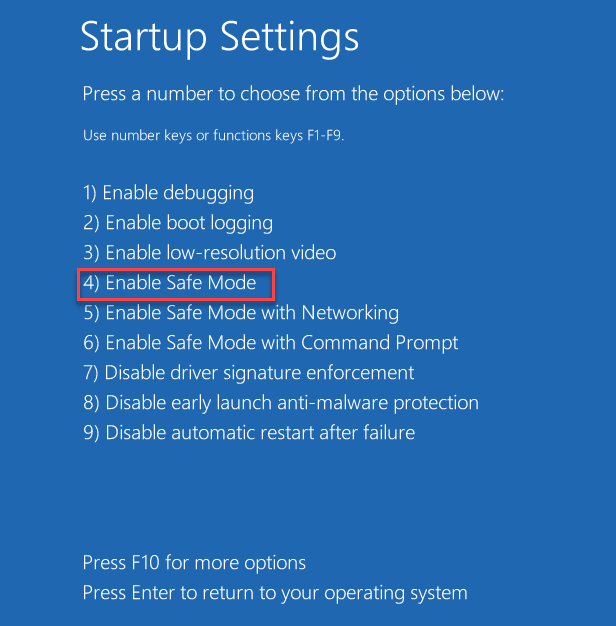 When your computer boots up in the Safe Mode, your desktop screen will appear black with 'Safe Mode' written at the four corners of the screen.
Step 2 – Create a local account
Now, you can create a new local account from Settings.
1. At first, open the Settings window by pressing the Windows key+I keys together.
2. When the Settngs appear, tap on "Accounts" on the left-hand side.
3. On the right-hand side, tap on the "Family & other users".


4. Next, go down through the right-hand side, scroll down the 'Other users' section.
5. Then, click on "Add account" to add a new account on your computer.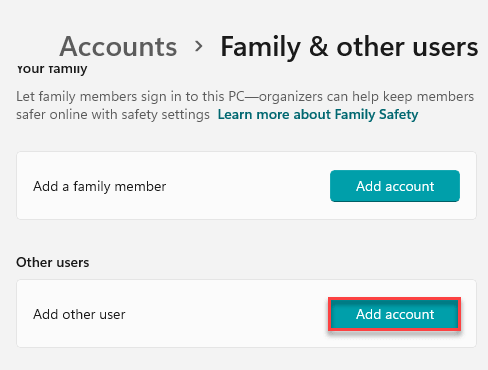 6. When the Microsoft Sign-in panel opens up, you have to click on the "I don't have this person's sign-in information" option.

7. Next, click on "Add a user without a Microsoft account".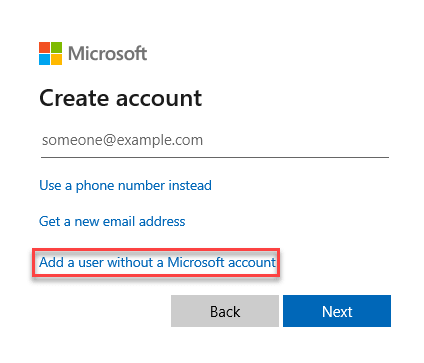 8. Type the name of the user account as you want in the particular box.
9. Next, put a password in the box. Retype the same in the following box to confirm it.
10. Finally, click on "Next".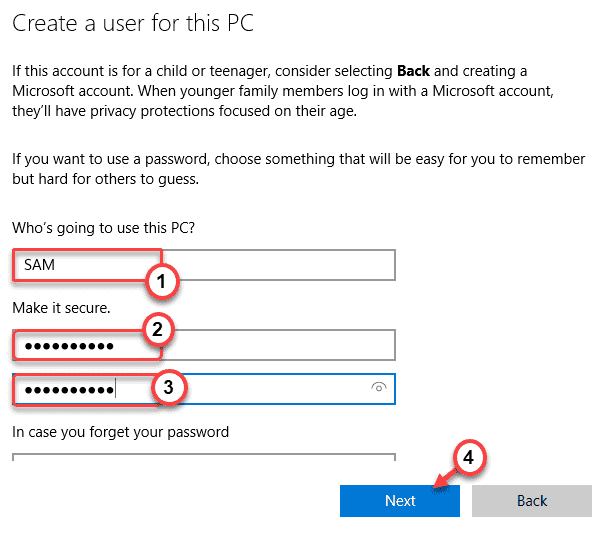 Don't forget to properly choose all three security questions and answers.
You will notice that your new user account has appeared on the Settings window.
You can use this account for now until you can get back to your own account.
Fix 4 – Disable the fast startup settings
Simply disabling the fast startup settings on your computer should fix the problem you are facing now.
1. At first, boot your computer into the safe mode (follow the instructions mentioned in the fix 3)
1. At first, just press the Windows key+R keys together.
2. Now, type "powercfg.cpl" and hit Enter.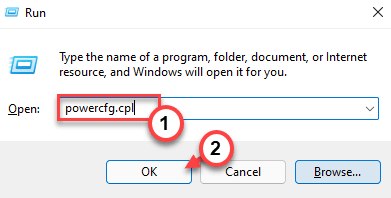 Power Options window will be opened.
3. Now, click on the "Choose what power buttons do" option from the left pane.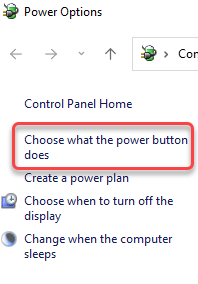 4. Next, you have to You need to click on "Change settings that are currently unavailable".


5. Next, under 'Shutdown settings', uncheck the "Turn on fast startup (recommended)" option.
6. Then, click on "Save changes".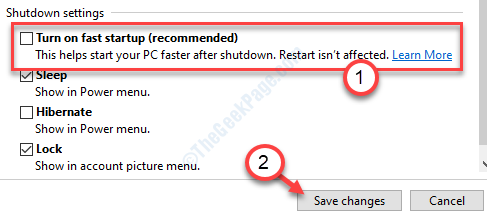 Once you have switched off the fast startup, restart your computer normally. Upon booting up, check if you can log in to your account using your credentials.