Windows has many styles of setting a picture as your desktop background. One of these styles are "Tile". This feature crops a distinctive Tile of the picture of your choice as your background image. But, sometimes this Tile feature doesn't work as the way it should. If you use a small picture with the Tile effect, it won't work. So, follow our solutions so that you can use the Tile effect again.
Fix 1 – Use the default desktop background
If you are having this problem while setting up other images as your desktop background, set the default image and use the tile feature as well.
Step 1 – Just right-click on your desktop and tap "Personalize".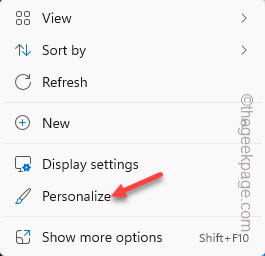 This will take you to the Personalization box.
Step 2 – Open the "Background" box to see all the background images.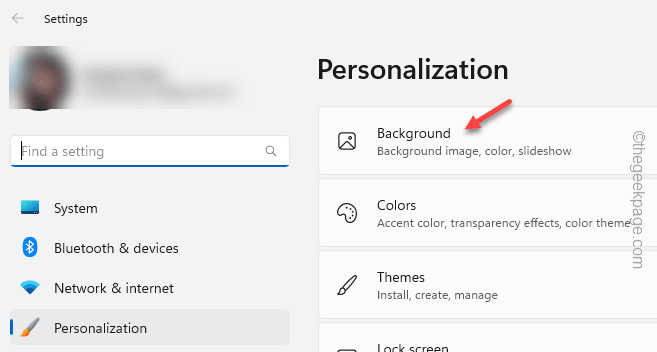 Step 3 – Choose a default photo in this page to set it as the default background image.
Step 4 – Now, set the "Choose a fit for your desktop image" to "Tile" mode from the drop-down list.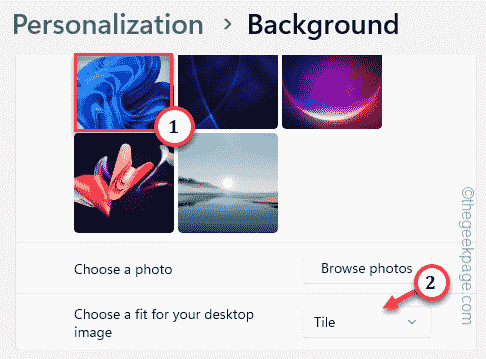 Windows will set the fraction of your image as the desktop background in Tile mode.
If the image is too small, Windows will revert the fit type to another mode like Stretch or Fill. Now, you can choose the other image that you want to
Fix 2 – Don't use a small image
You can't use a very small image as your background with the Tile effect. This just doesn't work. Here are the steps on how to know the image dimensions.
Step 1 – Open the File Explorer. You can do that using the Win+E keys at once.
Step 2 – Find the image there. Once you have found that, right-click the image and tap "Properties".

Step 3 – Directly go to the "Details" tab.
Step 4 – Check the image dimensions here.

Images with lower resolution can't be used as the wallpaper. Even if you
Fix 3 – Check the image format
Compressed images or images of some unsupported format cannot be set as the desktop background or you can use the Tile as the fit style.

HEIF files can't be opened by the Photos application without getting the HEIF extension. If you want to use such images, you can convert them to JPG or JPEG. Then, you can use that as wallpaper with the Tile fit.
Hope this helps.