The wallpaper on any system desktop screen should look very promising because it gives positive sentiments regarding work or anything. But looking for newer wallpapers on internet and changing frequently can be tiresome. It would be good if there was any application which has many wallpapers in them and also an option in the application that changes the wallpaper daily on your desktop screen. This application is called Bing wallpaper by Microsoft. If you are wondering how to do download and install the Bing wallpaper on your system, then this post is going to show you how to do.
How to Download and Install Bing Wallpaper in Windows 11
Step 1: Open any web browser like google chrome.
Step 2: Copy and paste the below link in the address bar of the web browser and hit the Enter key to open the webpage.
https://www.microsoft.com/en-us/bing/bing-wallpaper
Step 3: Click Install now button in the webpage as shown below.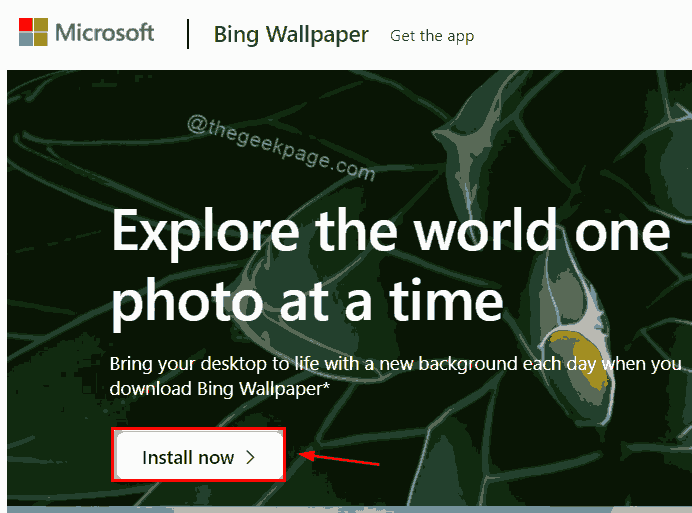 Step 4: Immediately, the Bing wallpaper executable file will start getting downloaded.
Step 5: Once it gets downloaded, Click on BingWallpaper.exe file at the bottom of the browser or downloads folder.

Step 6: Uncheck Set Microsoft Bing as my homepage and Set Microsoft Bing as my default search provider checkboxes as shown below.
Step 7: Then, Click Install now button in the Bing wallpaper installation window.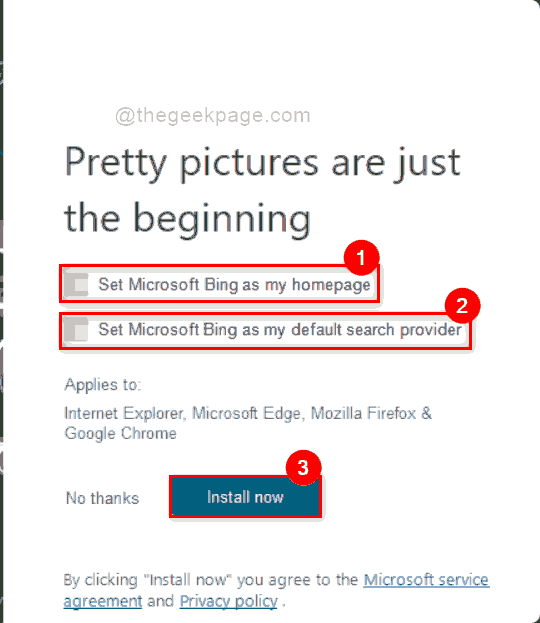 Step 8: The installation process starts immediately and will take a few minutes so please wait until then.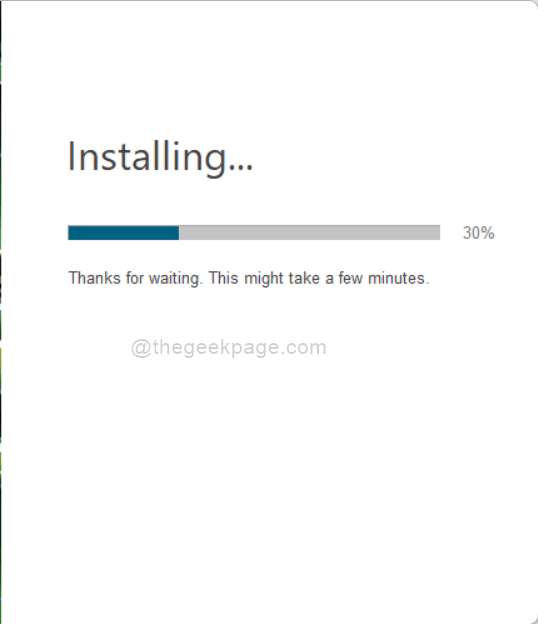 Step 9: After the installation is completed, Click Finish button as shown in the below screenshot.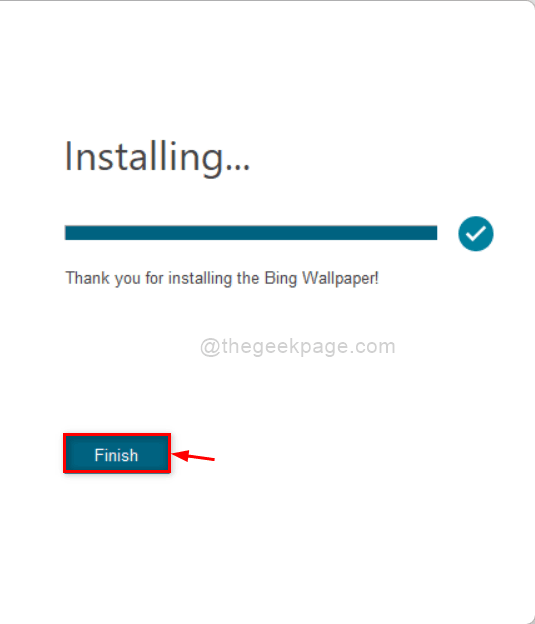 Step 10: Now to access the Bing wallpaper, Click on System tray on the taskbar as shown below.
Step 11: Then, Click Bing wallpaper icon to open it.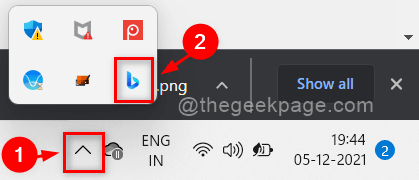 Step 12: In the Bing wallpaper, click Change wallpaper left or right arrow button if you want to change the wallpaper of desktop.
Step 13: Then, you can also click on Enable daily refresh toggle button if you want it to change the wallpaper daily automatically as shown below.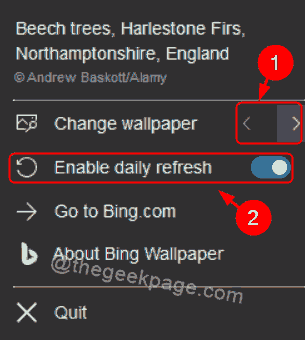 That's it.
I hope this article was informative and helpful.
Please let us know in the comments section for any queries.
Thank you for reading!