How To Find And View The Messages In Your Secret Facebook Inbox:- Are you all so bored with your regular Facebook inbox? Well, what if I say that it's high time that you explored your hidden Facebook inbox. Don't start arguing with me saying that there is no such thing. Why don't you dive into the article and see for yourself? Have fun, enjoy!
STEP 1
Launch Facebook and click on the Messages icon.

STEP 2
There will be two tabs for messages, Recent and Message Requests, as shown in the following screenshot. Click on the Message Requests tab.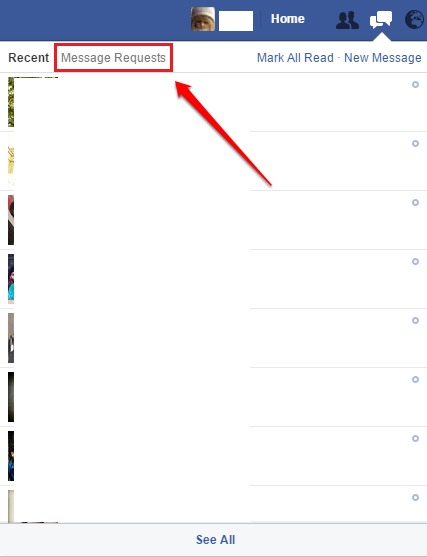 STEP 3
As next, click on the link that says See filtered requests.

STEP 4
Viola! You have discovered your secret Facebook inbox. You can click on the See All link at the bottom to view the entire list of messages. Oh yes, it is indeed time to go all so WOW! By the way, do not hesitate to block anyone from the hidden message list if you find anything offensive.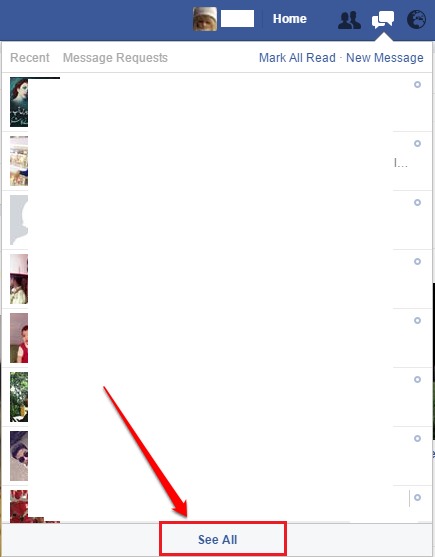 You might be wondering from where the hidden Facebook inbox is getting populated with messages. When someone who is not in your Facebook friends list messages you, that message doesn't go to your regular inbox. Facebook thinks that this person who messages you could be trying to harass you or bully you. With that assumption in mind, Facebook moves these messages to a different folder and that's what our hidden inbox is all about. Hope you had fun reading the article. If you have any doubts regarding any of the steps, feel free to leave comments, we would be happy to help. Stay tuned for more tricky tricks, tips, and hacks. Do come back for more, as there is always something new waiting right here for you. Meanwhile, you could check out our article on the topic Workaround For Messages Going To Message Requests Folder In Facebook.