How To Multi Forward Images Or Messages In Updated Whatsapp Version:- Let's say it is Christmas today. You have a lot of Whatsapp contacts and you want to send Christmas wishes to most of them. What you do usually is creating a broadcast list and put the wish in there such that it will be sent to all the contacts who are there in the broadcast list that you have created. The other option is copying and pasting the wish to each and every single contact that you want to send the wish to. Both of these methods sound so tiring to me, as I have tried both. If you try, you will also be convinced that the case is not otherwise. So what is the new solution? Oh well, the best is out there. You just have to update your Whatsapp version and that's all you need to do. With the new Whatsapp version, you can multi forward images and messages. You can even multi forward multiple images and messages. Read on, to learn how to hack this simple trick.
Note: Make sure you have the recent version of Whatsapp installed in your device.
STEP 1
Launch the chat that you want to send or forward the message/ image from.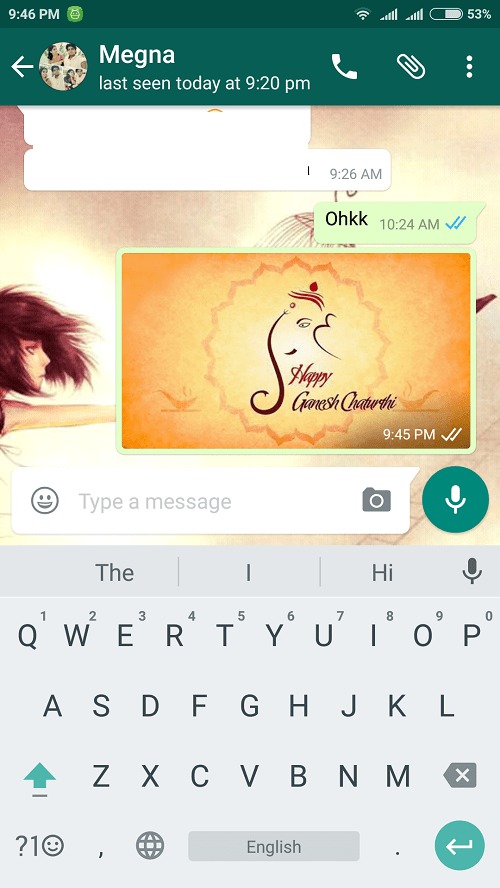 STEP 2
Long press on the image or the message that you want to forward to multiple contacts. Once you long press on the image or the message, it will get selected and a new set icons will appear at the top part of the screen. As next, click on the Forward icon as shown in the screenshot given below.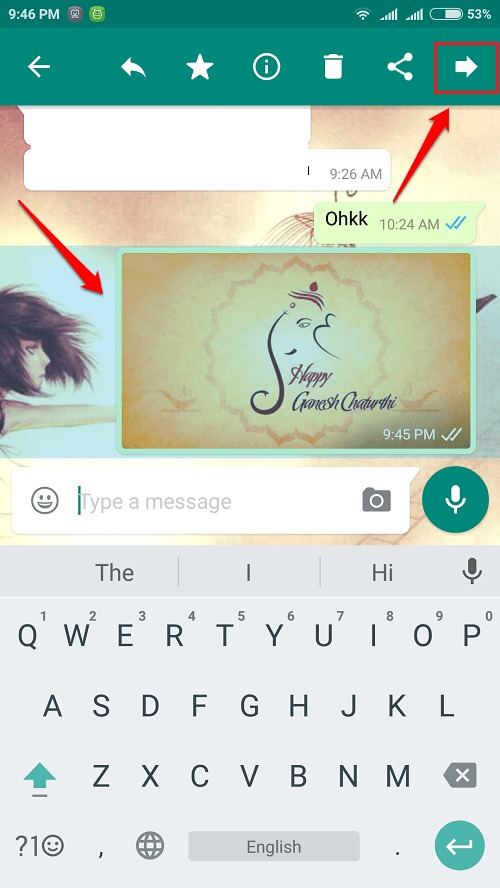 STEP 3
The next part is selecting the contacts that you want to forward the messages or the images to. You can select as many contacts as you want. Once you select the contacts, the Send icon will appear at the bottom part of the screen. Simply click on it to multi forward the messages or images.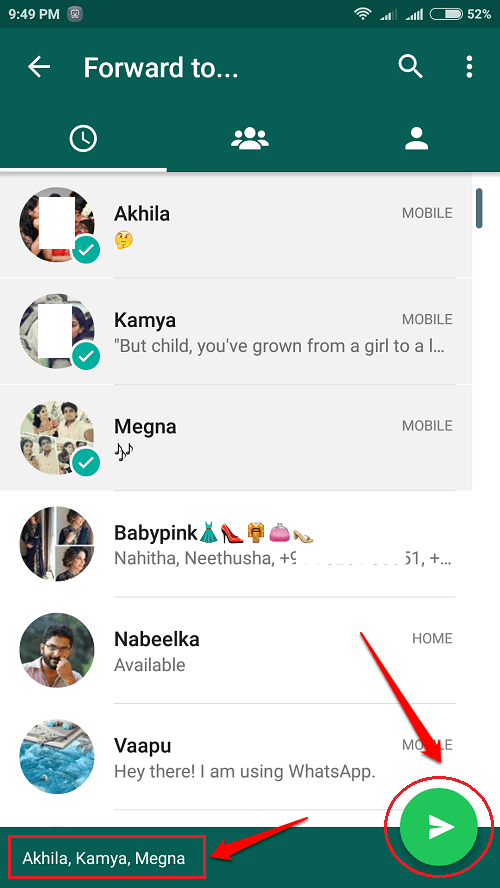 Do not go through the pain of copying and pasting images or messages to multiple contacts anymore. Update your Whatsapp version today itself and start enjoying the benefits of multi forwarding. Hope you found the article useful. Do come back for more tricks, tips, and hacks as there is always something new waiting right here for you.