If you were an admirer of the Windows 7 version, then you would have probably noticed the loss of the Start menu in the Windows 8 version. To help you out, Microsoft had launched the Windows 10 in which it had unveiled back the Start menu with the Windows icon at the bottom of your screen. And yeah, this new version also hadn't disappointed all the Windows 8 admirers over there. It also involves in it the apps which can be viewed as a series of tiles in the Start menu. Rather than viewing it directly from the Start, the apps can be swiped left and right by putting the screen into tablet mode from the notification area.This opens it up in the Action Center and puts the screen into a different mode.
Also Read: – How to open Run Command Directly from File explorer
Now, how else can you find out the  list of apps in your Windows 10 system? Let me tell you.
Open up the Start menu from bottom and choose the option Apps.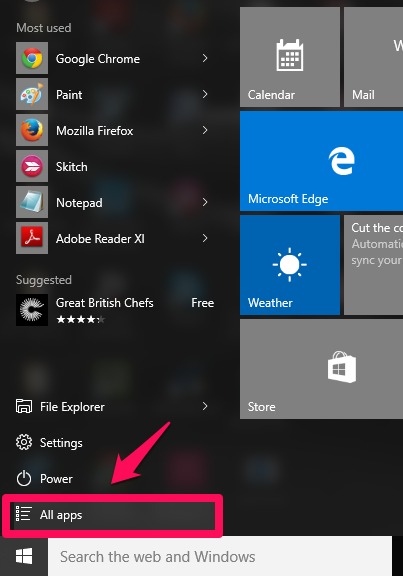 You will find the applications sorted according to their initial letters.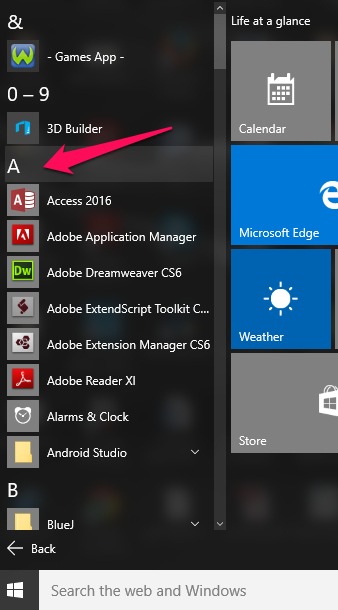 When you click on it you will find a series of letters and digits to the left of the screen. Clicking on any one of the letters to open up all the apps starting with that letter.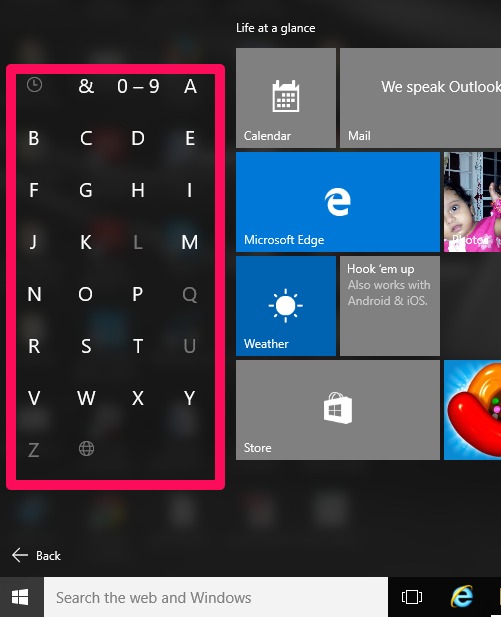 This is helpful only if you know the name of the app you are actually searching for. But obviously, those who are so much used to Windows 7 wouldn't feel this appealing. Over there, you get all the applications arranged in a specific order whereby you needn't remember their names. To help you out, the complete list of apps can easily be viewed from File Explorer. Follow the steps provided below in their order and find out how it can be done.
STEPS TO VIEW COMPLETE LIST OF APPS FROM FILE EXPLORER.
STEP 1
Open up the Run Window in your system by pressing the Windows Key + R.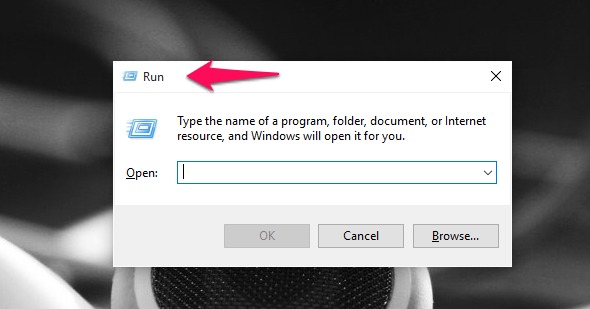 STEP 2
Once it opens up, you will have to type the below given command in the text box and hit the OK button.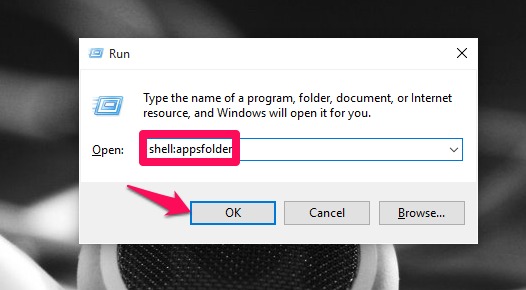 shell:appsfolder
STEP 3
Now you will find all the applications, sorted according to their names, in your system as shown below.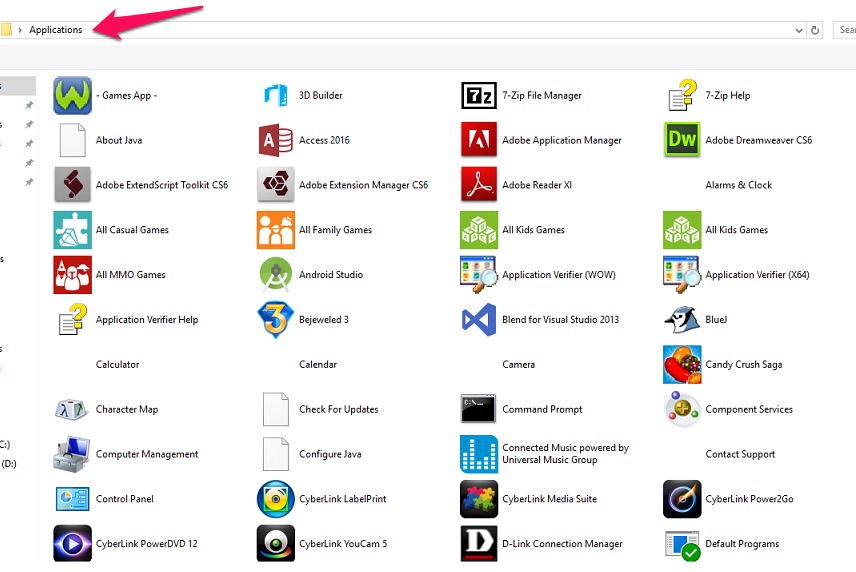 You will find over here all types of files like apps, folders, links, browsers and media.
STEP 4
Now, to open up directly from This PC , type the path shell:appsfolder in the address field and hit Enter.


That's it. Hope you found this article useful. Do try it out!