If you like the tablet mode of browsing your PC, or if Laptop is touch screen enabled and you love to browse it as a tablet, then you must use the tablet mode. When you set the windows 10 default mode as tablet mode, your PC will each time starts in a tablet mode. Microsoft have made much efforts to merge PC and mobile viewing experiences with live tiles and touch friendly browsing. In windows 10 it has pushed itself a bit more by allowing user to make tablet mode as default mode in windows 10.
How to Make Tablet Mode as Default Mode in Windows 10
Step 1 – Press windows key + i to reach system Control panel of your computer. Or you can press the start button and click on settings link.
Step 2 – Now, click on systems in this control panel as shown below.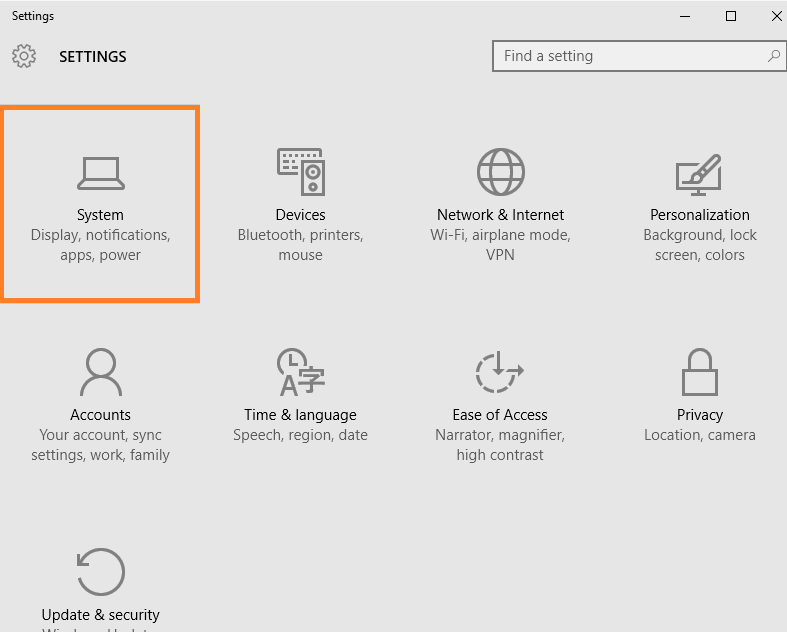 Step 3 -In the upcoming screen, Click tablet mode located in the left menu as illustrated in the screenshot given below. Now, in the right side of the window, set tablet mode as on.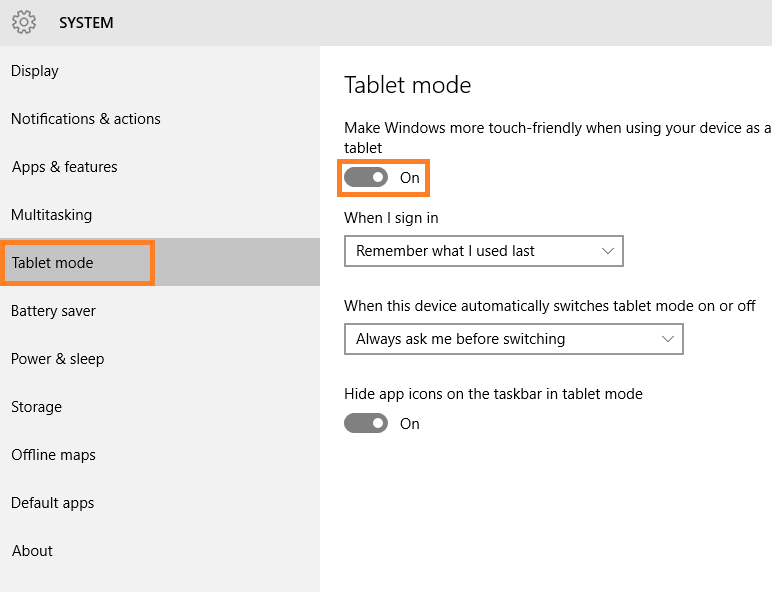 You are done. Your window PC will now boot everytime in tablet mode. For changing this setting, just turn this off by navigating in the same way.