As Windows 10 gets installed in as many as 110 million PC's, some users are starting reporting issues of their hardware drivers. As of yet, many drivers are not compatible, corrupted, broken, missing or out of date. To avoid downloading new hardware updates in respective hardware websites, softwares like "Driver Talent" come in handy to solve our problems.
"Driver Talent" scans the installed hardware in your system, downloads the update and performs hardware updates. They also provide necessary features like backup, restore and uninstall options relating to hardware drivers.
The following steps will guide you how to Update Drivers through "Driver Talent" in Windows 10:
Step 1:
Download the software from the website http://www.drivethelife.com/free-drivers-download-utility.html. After downloading, double click on "driver talent setup" to initiate installation. Click on "Install".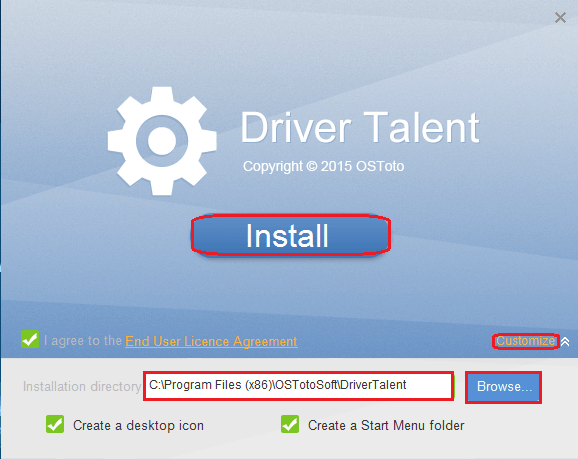 Note: You can click on "customize" to change the installation directory.
Step 2:
After the installation is successful, click on "Start Now".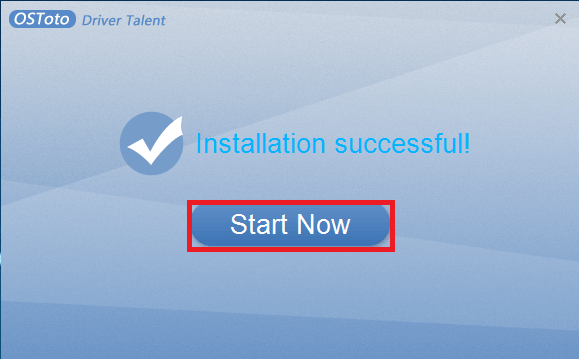 Step 3:
Driver Talent will automatically scan your system to check for out dated, corrupt or missing drivers in your system. Before repairing the drivers, make sure you create a backup of your current drivers to avoid any issues caused after updating the drivers.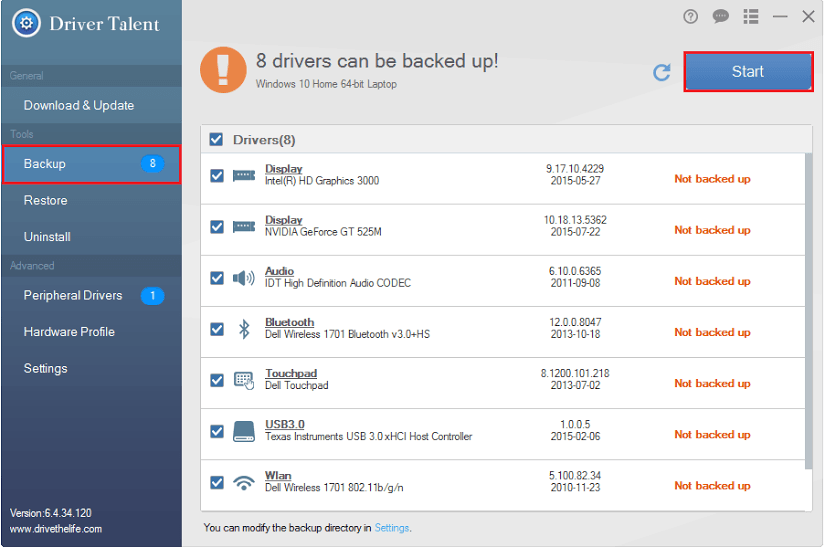 Click on "Backup" located at the left sub menus and then click on "Start" to backup all your current hardware drivers.
Step 4:
Click on "Start" to repair the hardware(s). You can also select other drivers which can be updated.
Note: If you want to scan the drivers manually, click on "download and update" located at the left sub menus and then click on "Start" to repair the issues.
The downloading starts automatically as given in the screenshot below: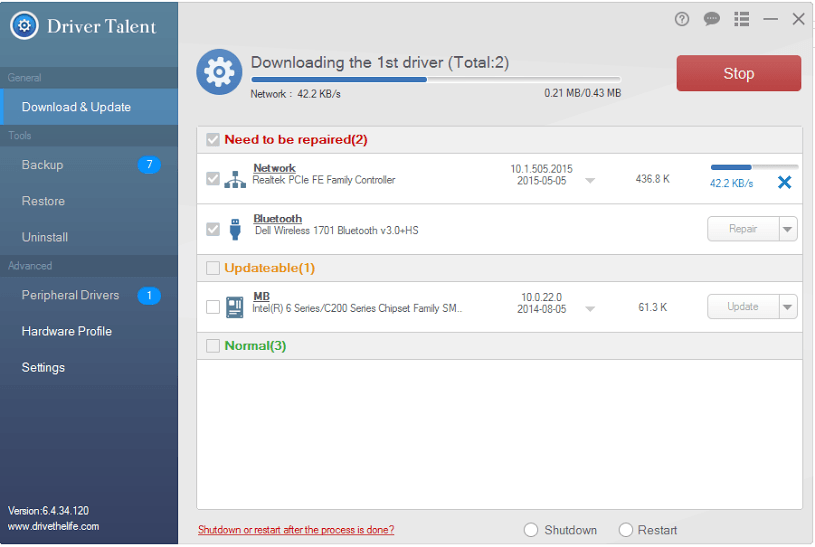 Step 5:
Click on "OK" after the drivers are updated successfully.
Note:
You can click on "Settings" in the left sub menus and change your destination "Download Folder" and "Backup Folder" as desired.