Imagine if there was a way to view and access a file on your folder without actually being on your storage space? Yes it is possible now with the help of OneDrive application on your system. This feature is called Files On-Demand, which allows users to make a file either store it on cloud and available online only or change it to always available which is permanently storing on your storage space. But if this feature is not showing on your OneDrive, then it is probably because you might not have enabled it using OneDrive settings. In this post, we are guiding you on how to turn on or off OneDrive's File On-Demand in Windows 11 system.
How to Turn On or Off OneDrive's Files On-Demand in Windows 11
Step 1: Open OneDrive by clicking once on its icon in the taskbar right most corner.
Step 2: Then, Click on Help & Settings icon at the top of the OneDrive app.
Step 3: Select Settings from the Help & Settings menu as shown below.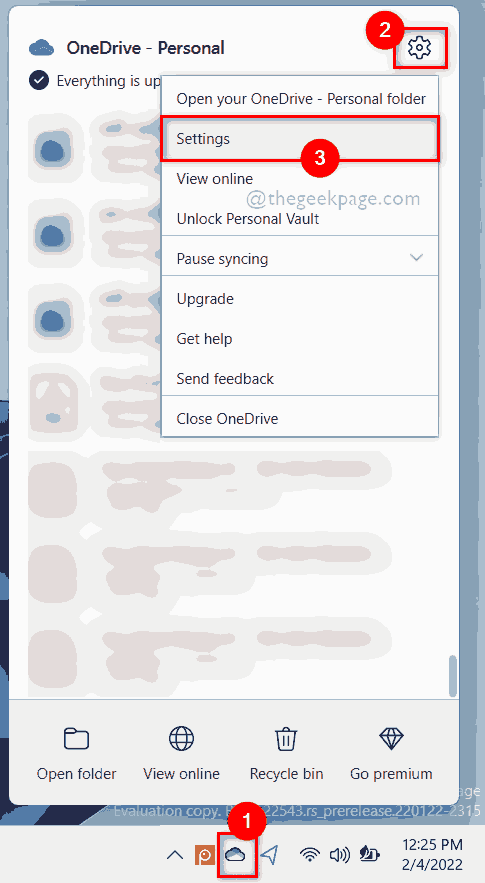 Step 4: To Turn On the Files On-Demand feature, go to Settings tab in the Settings window.
Step 5: Then, Check the Save space and download as you use them Checkbox under Files On-Demand section at the bottom as shown below.
Step 6: Finally Click OK to apply changes.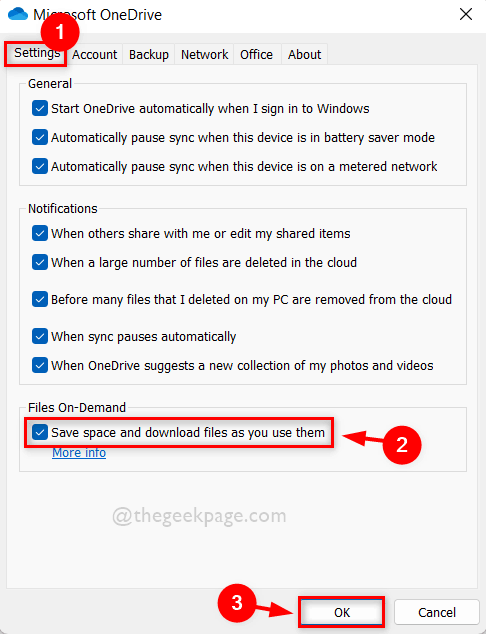 Step 7: If you want to disable or turn off the files on-demand feature, go to Settings tab.
Step 8: Uncheck the Save space and download as you use them checkbox at the bottom under Files On-Demand.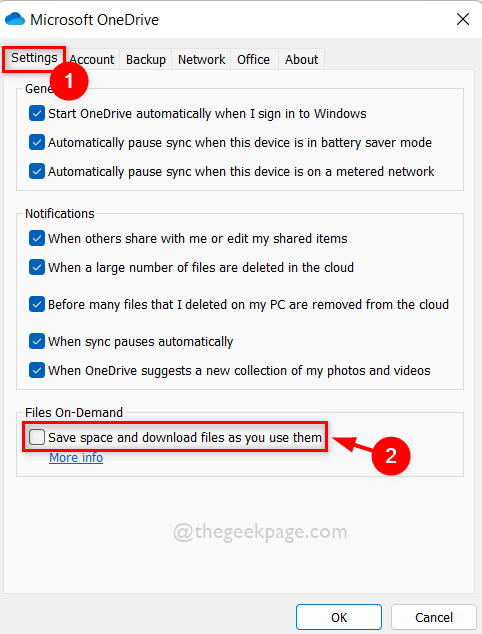 Step 9: As soon as you uncheck, the small window pops up saying Disable Files On-Demand. Click OK button to accept it.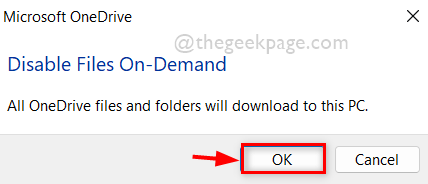 Step 10: After this, Click OK on Settings window to make changes and close it.
That's it.
Hope this post was helpful and informative.
Please leave us comments below.
Thank you!
Hey! I am a software engineer who loves to solve technical issues and guide people in a simple and effective way as possible. Currently writing articles on tech problems is my thing!