Windows 10 lets you choose the transparency option and lets user disable or enable it via settings panel easily. Not everyone have a liking for the transparent start menu or action centre. They want a minimal resource using features and want menus which are easily readable and non transparent. Here is how to do so in windows 10.
Step 1 – Open Settings by clicking the start menu.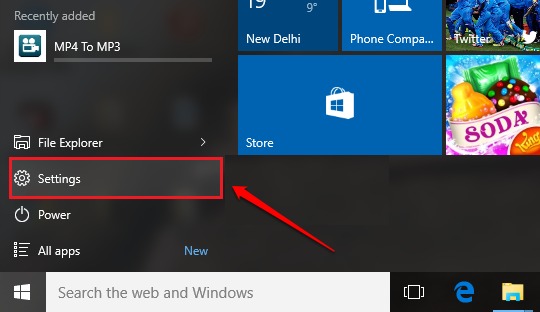 Step 2 – Now, click on Personalisation.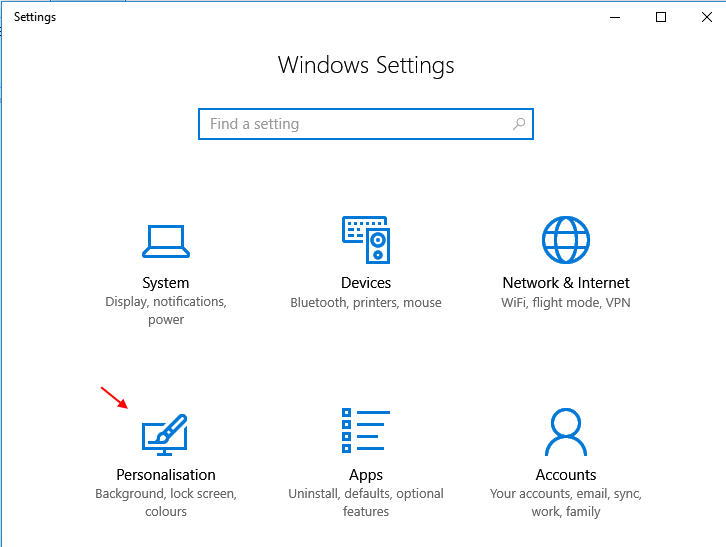 Step 3 – Now, click on colours from left side of the menu.
Step 4 – Now, toggle off transparency effects from the right side of the menu.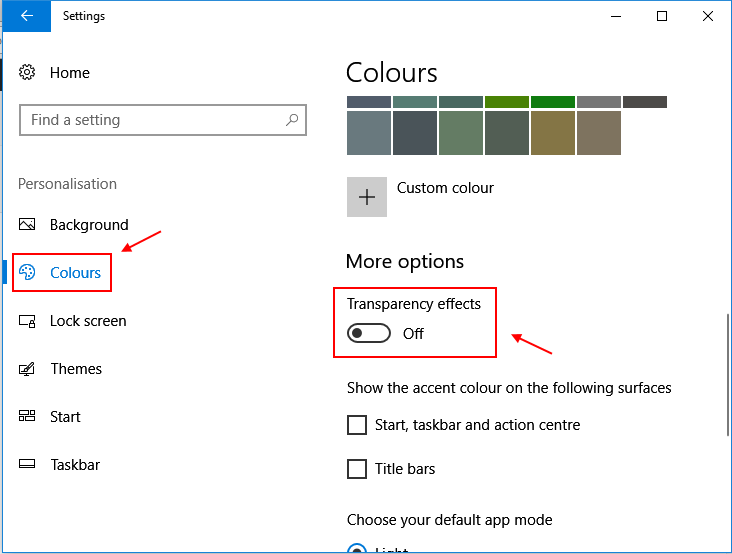 thats it, now, No more transparent start menu and action centre in your windows 10 PC.
Open the start menu your start menu will look something like this.