Microsoft introduced Start menu concept with the launch of Windows 95 operating system and later over the years, they improved the start menu by adding animations. This style of animation to the start menu gives it a different and nice look when you click on it. But this animation can cause a time lag in opening the start menu window, which some users might feel unwanted. So there is an option in the windows operating system to enable or disable it. In this article, we are going to show you how to turn start menu animations on or off in windows 11
How to Turn Start Menu Animation On or Off in Windows 11
Step 1: Press Win + R keys together on your keyboard to open run dialog box.
Step 2: In the Run dialog box, type SystemPropertiesPerformance and hit Enter key.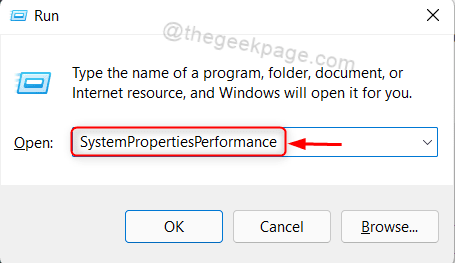 Step 3: In the Performance options window under the Visual Effects tab, Click on Custom: radio button.
Step 4: Then, Uncheck Animate controls and elements inside windows checkbox to turn off the start menu animation as shown in the below image.
At last, Click Apply and OK to make changes.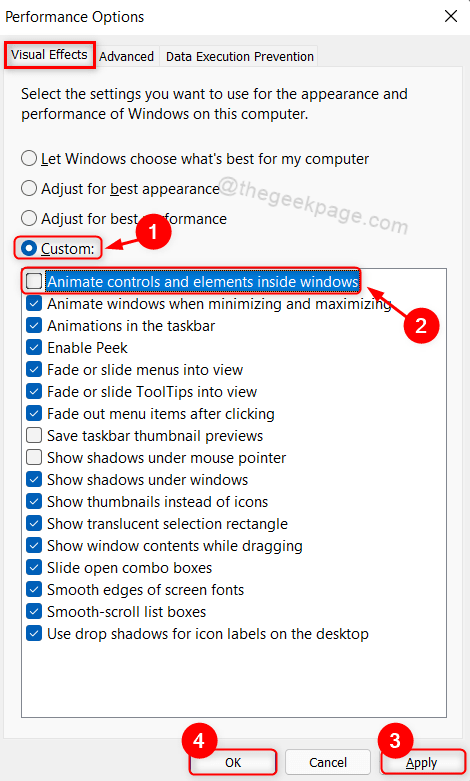 Then, all you need to do is simply restart your system once.
Log into your system and try clicking on start menu button. It will instantly open the menu instead of any animations.
That's it folks!
Hope you found this article helpful.
Please leave us comments below if you liked this article.
Thanks for reading!