In the Chrome browser, the top toolbar includes the bookmarks, extensions, etc for fast and easy access. If you have accidentally hidden it or somehow if it has disappeared and you want to bring it back then it is simple. Sometimes if you are working in the full-screen mode then by default the toolbar disappears. Likewise in this article, there are easy steps to restore them, so go through this article to unhide the toolbar in Chrome.
Method 1: Restore The Toolbar Using Bookmark Option
Step 1: Open the Chrome browser
Step 2: Type chrome://settings in the search bar and hit enter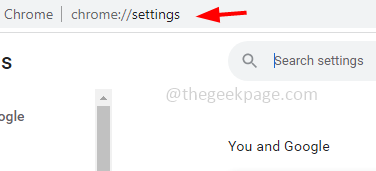 Step 3: On the left click on Appearance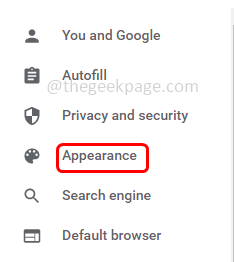 Step 4: At the right, enable the show bookmarks bar option by clicking on the toggle bar beside it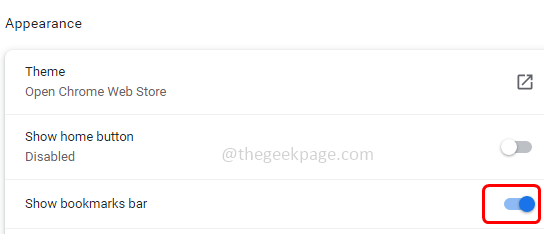 Step 5: Also enable the show home button option by clicking on the toggle bar beside it. Then check if the issue is solved.

Method 2: Recover The Toolbar Using Chrome Extensions
If they are any hidden extensions and you want to bring back them then follow the below steps
Step 1: Open the chrome browser and click on the three dots at the right top corner of the browser
Step 2: In the appeared list click on more tools

Step 3: From the fly out option click on extensions

Step 4: In the list of extensions select the one that you want to unhide and enable the toggle bar present in it.

Method 3: Recover The Toolbar Through Exiting Full Screen Mode
If you are using the full screen mode then by default the toolbar will be hidden. So to exit from full screen press F11 from your keyboard.
Method 4: Do The Virus Scan
A few times if the computer is affected with malware or virus, the functionalities will not work as expected. So do a virus scan. You can use the antivirus software to scan the computer. There are different antivirus software available in the market like Bitdefender antivirus, Total AV, etc.
Method 5: Re-install Google Chrome
Step 1: Open the Windows settings using Windows + I keys together
Step 2: Click on Apps

Step 3: In the apps & features search for Google chrome and click on it
Step 4: Then click on uninstall button to uninstall the Chrome

Step 5: Go to the Chrome website 
Step 6: Click on download chrome button

Step 7: Once downloaded install and use it. Then check if the issue is resolved.
Method 6: Try Using Another Browser
Even after trying all the solutions if you are still facing the issue then try to use different browser apart from Chrome. Browsers like Firefox, Edge, Opera, etc can help. You can download the latest version from their manufacturers website and install them.
That's it! I hope this article is helpful. Let us know which of the above method worked for you. Thank you!!