The iPhone from Apple comes with a brilliant feature known as Spatial Audio. This feature can be activated when the Air Pods are paired with your iPhone to provide a dynamic sound experience. Dynamic head tracking is used by spatial audio when it is enabled to produce an immersive surround sound experience that brings out the best from the audio soundtrack. Even as you tilt your head or move your iPhone, the correct surround sound channels will be audible. This feature is available on iOS 14 or later versions so please ensure your iPhone software is updated to the latest version of iOS.
Enabling the Spatial Audio on your iPhone
Step 1: Connect the Airpods Pro to your iPhone and place the pods in your ears.
Step 2: Swipe down from the top right corner of your phone display. This will launch the Control center.
Step 3: Press and hold the Audio control tab for a few seconds.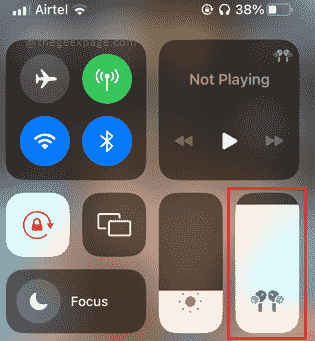 Note: This will enable the settings for your Air Pods pro.
Step 4: Select the Spatial Audio button to activate the feature.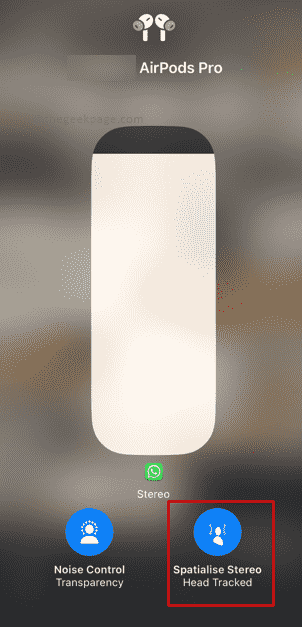 Step 5: Select Head-Tracked Spatial Audio.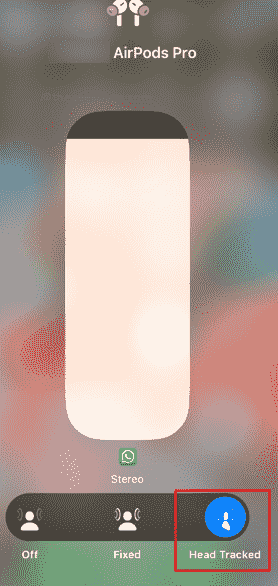 Note: The default setting is such that even when you move your head, spatial audio makes it appear as though the audio is originating from your iPhone. You can alter this feature to make it appear like the audio is moving with your head. You can also choose to make it Fixed Audio from the options.
Changing the Audio settings for Spatial Audio.
Step 1: Go to Settings on your iPhone.
Step 2: Select Accessibility from the Settings menu.

Step 3: Choose Air Pods from the Accessibility menu.

Step 4: Toggle the Follow iPhone to the OFF position.

Note: This will turn off the feature to appear as though the sound is following your head rather than the iPhone.
Please note that this feature is available exclusively with Air Pods from Apple to be paired with your iPhone. Air pods are an expensive addition for some people. However, if you do have the budget and you are someone who listens to music on a daily basis then Air Pods are a must-have gadget. Combine that with the spatial audio feature and you have brilliant music and sound quality. Tell us in the comments section if you enjoy the Spatial Audio on your iPhone and where all do you use this feature. Follow thegeekpage.com for more such exciting updates and for the latest in technology.