The entire purpose of a terminal emulator is to imitate how the regular computer terminals perform and allowing the main computer to connect to and use a remote computer through a command-line or a graphical interface. The terminal emulators are known to carry out the functions using the software.
It allows file transfer between the main and the remote computer using SSH (Secure Shell) and also enables the host system to execute applications on the remote system. While it features a graphical user interface, programmers rather prefer the text-based interface to gain more control over all functions and speed up the process.
We have handpicked some of the best terminal emulators that imitate the Unix form and similar other consoles.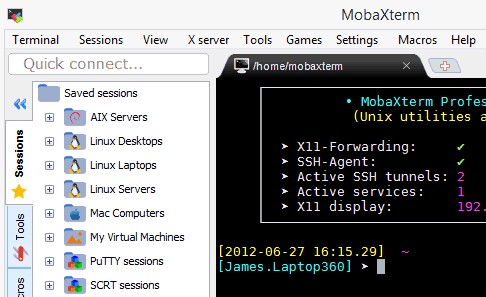 This is an advanced terminal emulator for Windows that comes with an SSH client (tabbed), network utilities, and more. This unparalleled toolkit with plenty of features (specially designed for developers, programmers, etc.) is perfect for those who want to handle remote jobs through remote computing.
Features:
Lightweight and single platform tool that comes bundled with GNU/Unix commands.
It can be saved in a USB flash drive (pen drive) which makes it portable and hence, can be installed to any machine establishing a local terminal.
As soon as an SSH connection is complete, it automatically gets launched and makes changes to the X-11 forwarding.
Shows remote applications on your computer using X11-forwarding.
It offers easy access to the built-in X server and plenty of other network clients via a tabbed terminal.
It makes it super easy to access the UNIX commands.
It allows you to view multiple remote networks on the same platform.
Supports network tools and clients like telnet, SSH, rlogin, etc., and also commands like rsync, bash, cat, etc.
Among its other features are, an option to download free plugins, to start a single command for several networks at the same time, featuring embedded servers with network daemons, quick-access tools, RDP with multiple settings, and so on.
Price: Free.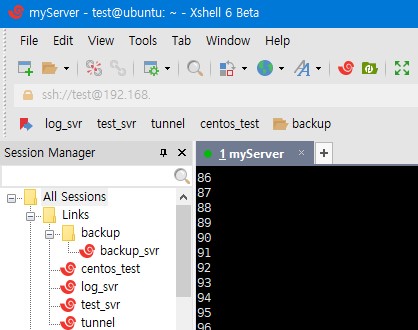 This powerful terminal emulator imitates the host system in a way that it creates a virtual terminal in association with the remote systems. It allows your system to work as a terminal which is especially useful when you want to extract the data inside the mainframe.
Features:
It comes with a wide range of tabs with drop-downs which can be clicked to generate a completely new window.
Safe system and it uses the MIT Kerberos verification method keeping your data secure.
Automatically launches any upgrades as and when available using a special live update function.
Blocks any unwarranted access by activating a feature – automatic terminal lock.
Moreover, it provides supports for multiple scripting languages using UTF8 coding and makes the automation level superior compared to other similar tools.
Price: Free.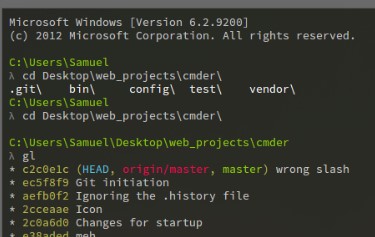 Those who are looking for a compact, portable, and an easy to use terminal emulator, can be just what they want. It can be downloaded in both a compact and an enlarged version. This is a terminal emulator that emulates video game consoles on your system and can also be carried in a USB drive.
Features:
It features a tabbed interface that shows the options for Console, Command-Line, etc.
A user-friendly app that lets you experiment with it and do exclusive things, for instance, creating fundamental UNIX commands.
It comes with integrated aliases, for example, the one like in the Windows Explorer from where you can open the explorer window by simply typing in ".e" and your existing location.
Moreover, it also brings in the latest animated GUI with extremely special color schemes along with enhancements like keyboard shortcuts or completion based on context. It can also be downloaded in both a compact and an enlarged version.
Price: Free.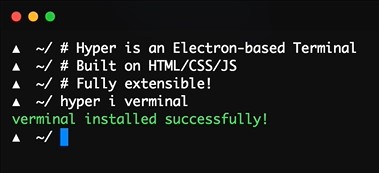 It offers an attractive and innovative experience for those who are regular users of the command-line interface. Created on the basis of open web principals, the software mainly focuses on speed, steadiness, and the creation of an accurate API for those who develop extensions.
Features:
It offers a range of extensions that are available on npm. All you need to do is to use "hyper" as the keyword in the "package.json".
Allows you to modify all commands and so, to change them you must edit the field and insert the change of your choice to the "keymaps".
Lets you configure the default size of the image in pixels, fonts, color, shape, and more.
Provides extensions that are general modules of Node.js.
Allows hot-loading and hot-reloading of plugins by clicking Command + R keys to refresh.
Among its other major features are, ability to offer a higher-level component for the individual pieces of the UI, and also offers the option to create, override, or completely remove effects.
Price: Free.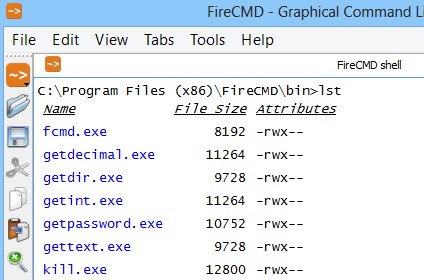 This terminal emulator lets you execute several different console apps concurrently in a tabbed interface. It also allows you to work with an integrated text editor, along with UNIX commands and Shell scripts.
Features:
Easy to use environment with multiple tabs.
Lets you work with different tasks, concurrently and effortlessly.
It helps you to run may different command-lines at the same time that includes PowerShell, CMD.exe, etc.
It also lets you edit several different text files simultaneously and effortlessly changes the origin of the scripting language or the programming language and gathers or executes data in a separate tab.
The integrated command-line interpreter is loaded with plenty of features that help you to perform your tasks easily.
It allows you to add filenames and directories by indicating the target items, create 500 pseudo names, and more.
Moreover, it supports HTML and CSS codes, has the ability to remember the command history for the following sessions and directories, and also lets you edit and save the command sessions to HTML format.
Price: Free trial available; Pro version priced at $29.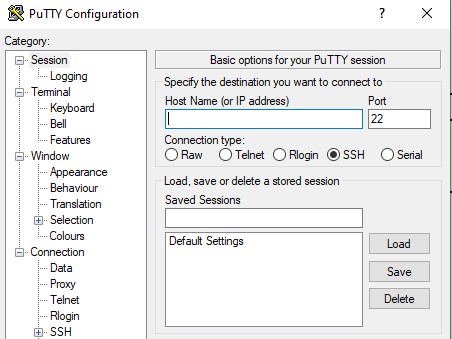 This is a free and open-source terminal emulator that allows you to access other machines through a host system. It's a client program for the SSH, Telnet and Rlogin network models, serial console, and network file transfer tool that enables you to execute a remote session on a machine over a connected network.
Features:
It hosts and executes protocols that allow you to perform terminal emulation through the internet.
Made for SSH, Telnet, and rlogin, it enables you to run commands safely from the main computer.
It offers a wide range of tools that help you to run it properly, and also clients like PuTTYtel, PSCP, etc. for certain tasks.
Moreover, it also sports a command-line interface at the back ends, Pageant (SSH verification agent), and tools like PuTTYgen, RSA and DSA.
Price: Free and open source.
This is an advanced terminal emulator designed for online and Windows users, and that allows you to access, sync, and streamline your terminal-dependant applications.
Features:
It allows you to connect to a wide range of hosts that include SSH, UNIX, VNC, etc.
Especially useful for those working on multiple computers where you can handle them from a distance with this tool.
Enables you to choose the terminal variant, display size, or as you select the host types.
If Remote Desktop is chosen as the host type, you would also need the hostname, user id, password, and a web address.
Establishes the connection in a responsive manner with visual feedback of the system you are linked to.
Option to add connections to your favorites, an integrated browser where you can view your web pages or read feeds or a native web browser are among its other major features.
Price: Free trial available; Plans start from $69.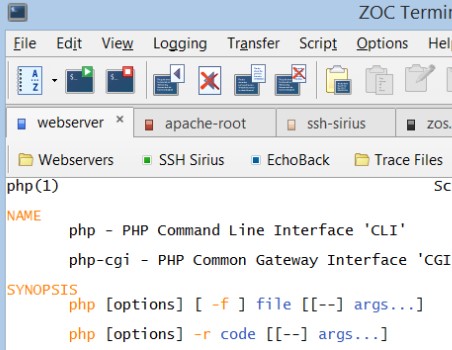 If you are looking for a professional tool for terminal emulation needs, then this can be a great choice. It's one of the most trusted and sophisticated tools in the category that comes with an index of powerful features. It connects you to host computers and mainframes using clients like telnet, SSH, serial able, and different other methods of communications.
Features:
It comes with an advanced user interface that makes your work easier.
It features tabbed sessions with thumbnails, an address book with folders, colored hosts, and with more than 200 commands for the scripting language.
Offers extended logging, complete keyboard remapping, and an option to scrollback.
It provides the option to create user-indicated buttons, default actions, and an option for macro recording.
Moreover, it emulates using Wyse, xterm, VT220, and communicates using Rlogin, SSH, Telnet, etc., and also supports files transfers through Xmodem, SCP, Ymodem, etc.
Price: Free trial available; Upgrade priced at $79.99.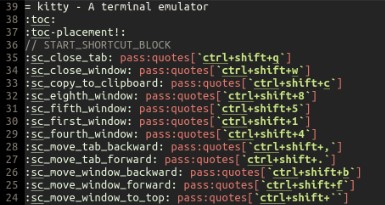 This terminal emulator is a branch of PuTTY and is one of the best SSH/Telnet clients. It enables you to get remote access to another system in the terminal. Apart from the similar features as PuTTY, it also sports session filters, default logo script, session starter, and more.
Features:
A free and open-source program, and is a safe terminal emulator that can imitate control series from xterm, VT102, or ECMA-48 terminal emulations.
Dumps rendering to the GPU to reduce the system burden and easy scrolling.
Provides support for all advanced terminal functions.
Option to handle it from scripts or shell prompt.
Facilitates startup sessions that let you mention the window o the tab design.
Among its other significant features are, supporting the tiling of several different terminal windows alongside different designs, offering a structure for kittens, cross-platform support, and more.
Price: Freeware.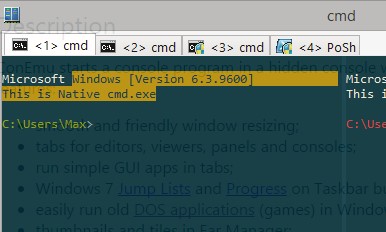 This useful, detailed, speedy, and trusted tool works as a terminal for GUI-baed programs. It includes several different consoles and straightforward GUI applications into one configured user interface with a tabbed window and with different features.
Features:
It offers an appropriate, uniform, and cordial way of resizing the window.
Choice of settings for individual applications, and offers easy to use text and choice of blocks.
Sorts the different applications in tabs and separates them.
Facilitates regular and enlarged graphic modes in full screen, vertical or horizontal cursor, provides ANSI series and Xterm 256 colors, and more.
Besides, it also offers dropdowns in quake form, option to customize font family, height, width, etc., drag-and-drop feature, a status bar that can be configured and clicked, and so on.
Price: Free.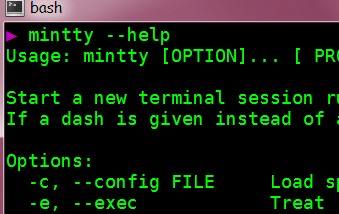 This application is among the best in the category that works perfectly with Cygwin and comes with a user interface (for Windows) without needing any display server.
Features:
Lightweight and portable, this software serves as a terminal emulator for remote systems and is perfect for developers, programmers, and coders.
Its terminal emulation function works with xterm.
The process that runs inside the software connects using POSIX API and the user interface is added using the Windows API.
Moreover, it also features a complete set of functions that includes 256-color and support for True-color, support for an extensive variety of character encoding, Emojis, optional fonts, drag-and-drop capability, and so on.
Price: Free.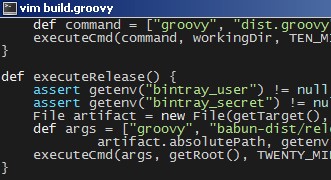 This is a Windows shell that has the potential to run multiple command-line programs. Unlike Cygwin (another shell) that makes it challenging to bring your average shell up and execute, this program makes it much convenient instead along with some extra features.
Features:
It offers a minimal setup and provides all of Cygwin's functionalities.
To gain more advantage of its features in a Linux like environment, you can use this special bundle manager, and also supports proxy, offers plugin, and more.
Best of all, it's easy to use a shell that can be used effortlessly by both beginners and professionals
Price: Free.
Conclusion
Windows 11 did not have an efficient command-line interface previously and so, developers needed third-party terminal emulators to get their job done. However, of-late, Windows 10 offers the possibility of adding a bash shell within it. But still, there's no better alternative than the third-party emulators to get access to a remote computer smoothly. While there are many terminal emulators available online, these are among the best. These emulators are not just efficient, but can also be managed easily. So, make your choice and access a remote system, easily.