When it comes to PC gaming, Steam is the biggest store for all PC games available on the market. But sometimes accessing the Steam application from your desktop may be difficult. Don't worry. We have detailed some easy but working fixes addressing this issue. Follow the steps mentioned in the article and you will be able to access the Steam in no time.
Fix – 1 End every Steam background processes
Sometimes the Steam processes running in the background may impede a new Steam process from starting up.
1. Right-click on the Windows icon on the bottom left corner.
2. Then, click on the "Task Manager".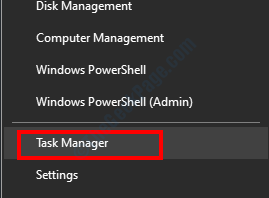 3. Once the Task Manager window appears, look for the Steam-related services (Like- Steam, Steam Client Service, etc).
4. Right-click on the "Steam" service.
5. After that, click on the "End task" to terminate the process.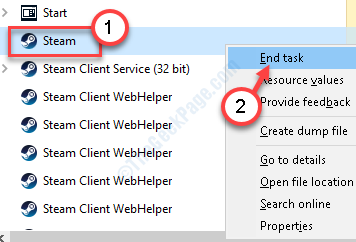 This way, right-click on all Steam-related services and end all those processes one by one.
Once done, close the Task Manager.
Restart your system.
Try to access the Steam again.
Fix 2 – Refresh Steam installation package
1. Press the Windows key along with the "R" key.
2. After that, paste this code in the Run window. Then, click on "OK".
steam://flushconfig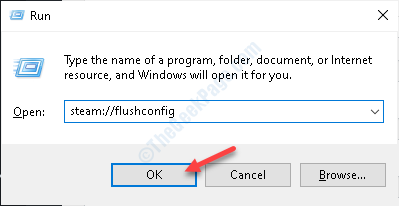 You will see that Steam has refreshed and trying to connect your account to the Steam server.
Fix 3 – Uninstall and reinstall Steam
If nothing of the previous fixes worked out, uninstalling and reinstalling the Steam should fix the issue.
1. Paste this line in the Search box and hit Enter.
Programs & Features


2. Now, go down through the list of installed applications on your computer.
3. After that, right-click on the "Steam" application and then click on "Uninstall".


4. After that, click on "Uninstall".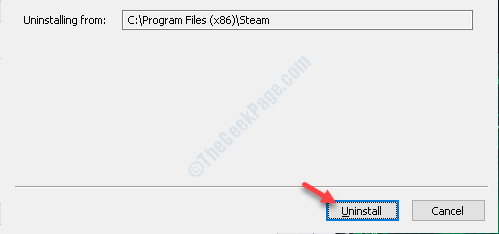 5. Once uninstalled, click on "Close" to close the setup window.


6. After that, click on this Steam website.
7. Then, click on "Install Steam".
8. After the Steam setup has finished downloading, double click on the "SteamSetup.exe" on your computer.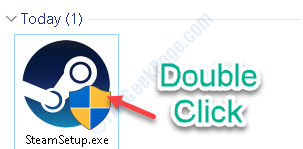 Follow the on-screen instructions to install the Steam application.
9. Click on "Finish" to finish the installation.


You can access the Steam from the desktop icon or the Start menu without any further issue.