Are you unable to see the horizontal scroll bar on your Windows 11 / Windows 10 computer? If it is then that will be a huge problem for you especially if you are preparing an excel sheet with plenty of parameters or documenting a large project in a word processor online. This problem has some easy fixes, just try them on your system and the problem will be solved in no time at all.
Fix-1 Press FN + F11 two times to reset scroll bar-
Pressing the "FN + F11" key twice from your keyboard will fix this issue for you.
1. Open the program where you are facing this trouble.
2. Press "FN+ F11" fey from your keyboard once to remove the toolbar.
Wait for a few seconds.
3. Then, again press the "FN+ F11" key to bring it back.
The horizontal scroll bar issue will be fixed.
Fix-2 Disable scroll bar automatic hiding
Case 1 – For Windows 11
1 – Search Visual Effects in Windows search and click on it.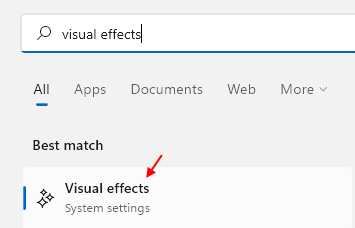 2 – Now, Turn off Always show scrollbars

Case 2 – For Windows 10
Another solution to this problem is you can disable automatic hiding of the scroll bar on your computer.
1. To open the Settings window, press Windows key+I.
2. In the Settings window, click on "Ease of Access".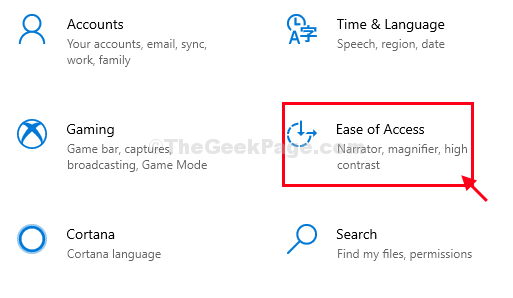 3. In Ease of Access settings, on the left-hand side, click on "Display".
4. On the right-hand side, toggle "Automatically hide scroll bars in Windows" to "Off".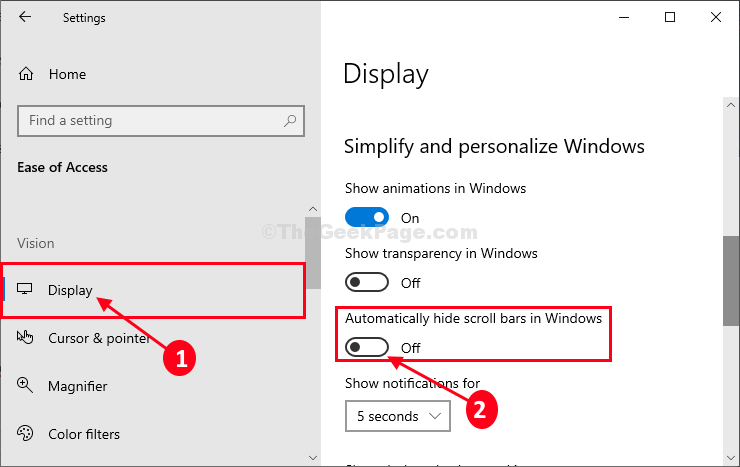 Close Settings window.
Now, check if works or not.
Your issue with the scroll bar will be fixed.
Fix-3 Disable Overlay Scrollbars in Chrome flags
1 – Open Chrome browser.
2 -Go to chrome://flags/
3 – Now, Search Overlay Scrollbars from the search box.
4 -Now, Choose disabled from the dropdown for Overlay scrollbars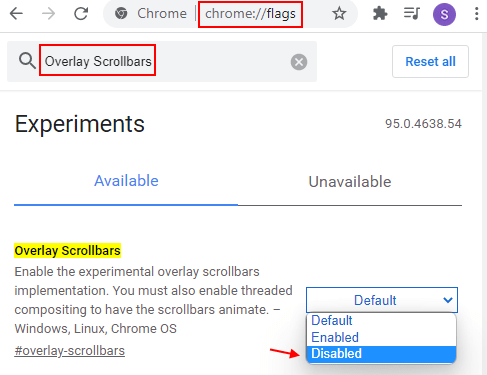 5 -Click on Relaunch to relaunch browser.
Fix-4 Disable extensions
1 – Open Chrome.
2 -Press CTRL + SHIFT + N keys together to open Chrome in Incognito mode.
3 -Now, try again, if the problem is solved , then it may be that this is due to extensions.
4 -Go to chrome://extensions/ and disable all extensions.