How to Run Google Web Fonts in Windows 10: – Are you fed up with the fonts on your system? or Do you want to try a font on your system that you have found in some website? Yes, Google Fonts Library allows you to add the fonts from its collection to your system. You don't want to install any third party application. Actually, Google's Web Font Library is intended for web developers for beautifying the texts in their websites. But you can use it to add fonts to your system by downloading the font from Font Library. Google's Font Library has an impressive collection of free fonts. Read on, to learn how to run the Google Web Fonts in your system running Windows 10.
Go to the link to access the Google Web Fonts.
You can find a large variety of fonts in the newly opened window.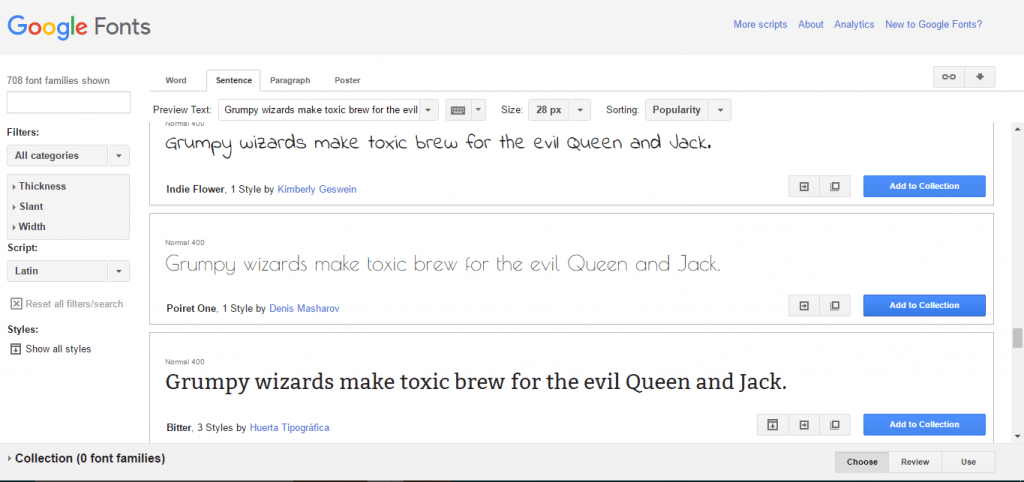 Go through the fonts displayed on the page. If you find any attractive font then click on the Add to Collection button.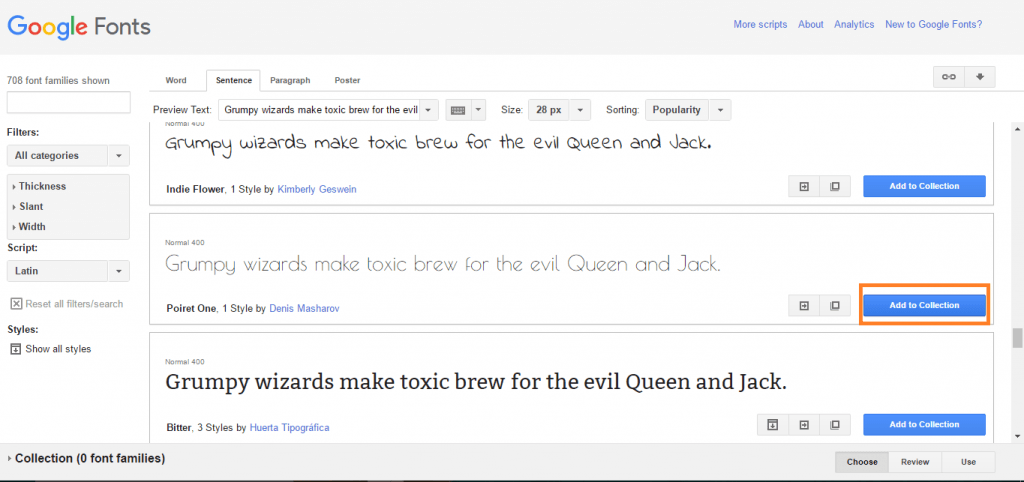 You can refine the number and type of fonts displayed from the Filters section in the left section of the page. You can select a font based on the thickness, slant or width.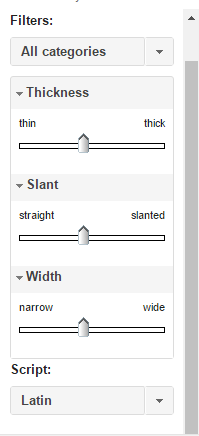 The fonts that you have included in your collection can be seen at the bottom of the page. Click on the Use button to add the font to your system.


In the newly loaded page, you can find various font styles and character sets. Here the font I have selected has only one style. Select the font style and character set and click on the download button at the top right corner.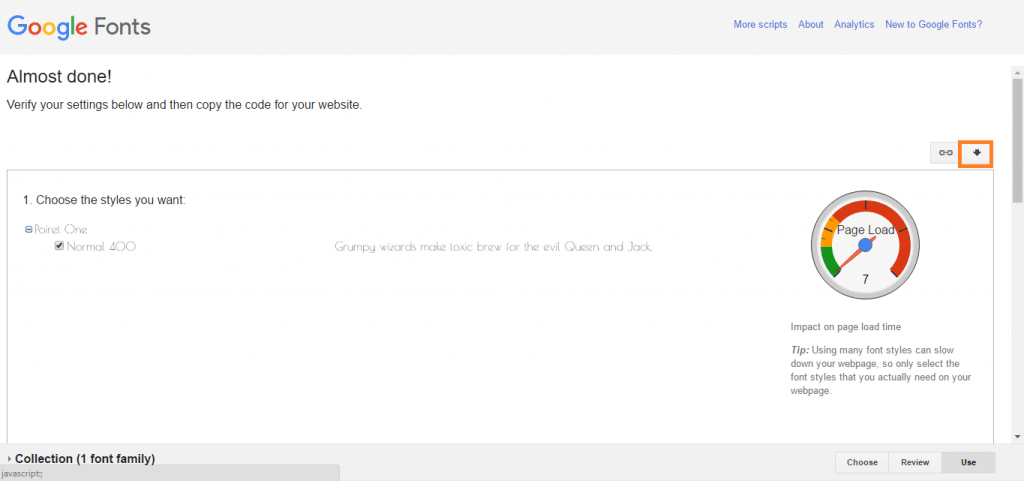 A Download link pop-up with three different options will be displayed for you. Click on the .zip file link to download the font as a zip.


Extract the zip file and save the contents to the location of your choice.
Now open Control Panel by pressing Win + X and selecting Control Panel.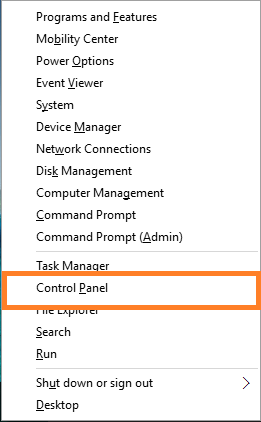 In the Small icons or Large icons view, click on Fonts.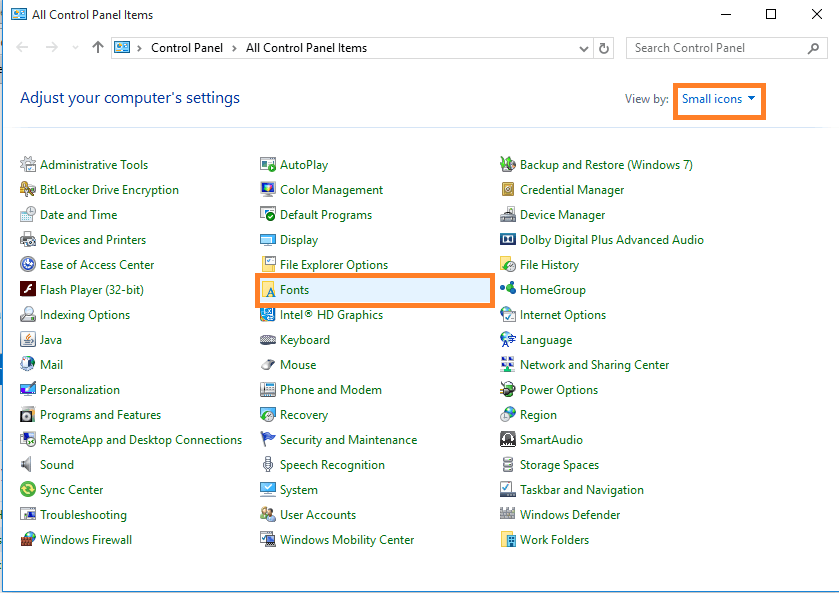 Copy the .tft file from the extracted files to the Fonts folder. Now the new font will automatically be installed on your system.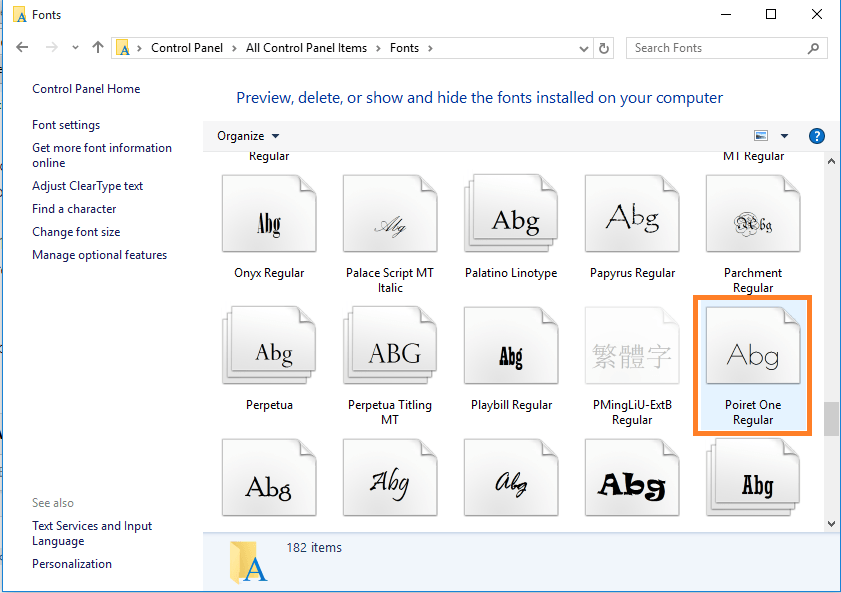 Thus, the fonts from the Google Web Fonts Library can be installed into your Windows 10 system without the use of any third party software.
To check the newly added font open word document and click on the drop down menu to select the font. You can find your font there.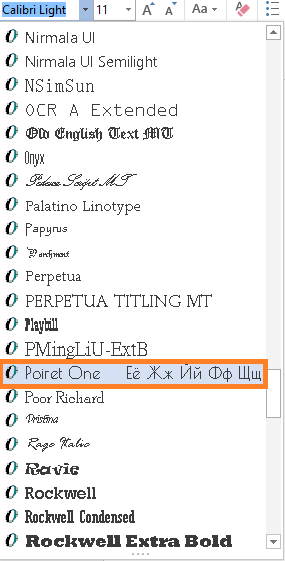 Type something. Yeah, the text is in the font that you have just installed.