How To Prevent Websites From Tracking Your Location By Disabling Geolocation In The Browser:- Geolocation feature is a relatively new feature that allows websites to track down your location. When you visit a new website, you might see an alert box telling you that the website you have visited is trying to access your location. Normally, you agree with the website's requirement. Through this, your location, your device ID, your MAC address etc can be sent to the website and be saved in the form of cookies. These cookies are accesible only by the website that you have the given permission to. But still some users may find this as a bit of an intrusion to their privacy. If you are one of those users, you can always turn off the geolocation feature. Dive into the article to learn how to hack this simple trick.
Google Chrome
STEP 1
Launch Google Chrome and click on the More Actions icon located at the top right corner of the Window. As next, click on the Settings option.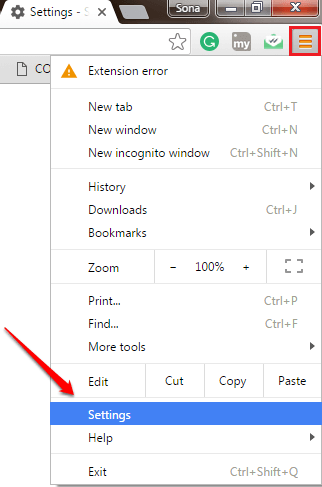 STEP 2
When the Settings window opens up, type in Location to the search bar. The Content settings button will be brought up to the front by the search. Click on it to get to the next step.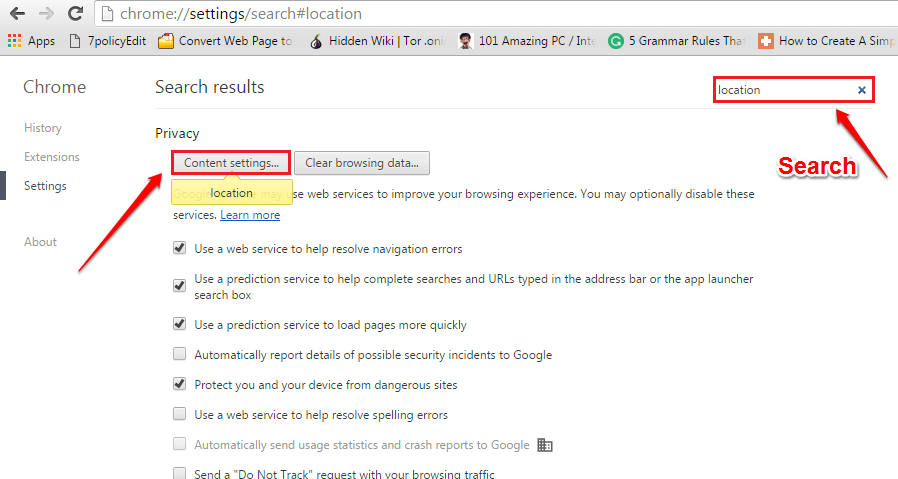 STEP 3
Scroll down through the Content settings to find the section named Location. Select the radio button as per your preference. Once you are all set, click on the Done button at the bottom.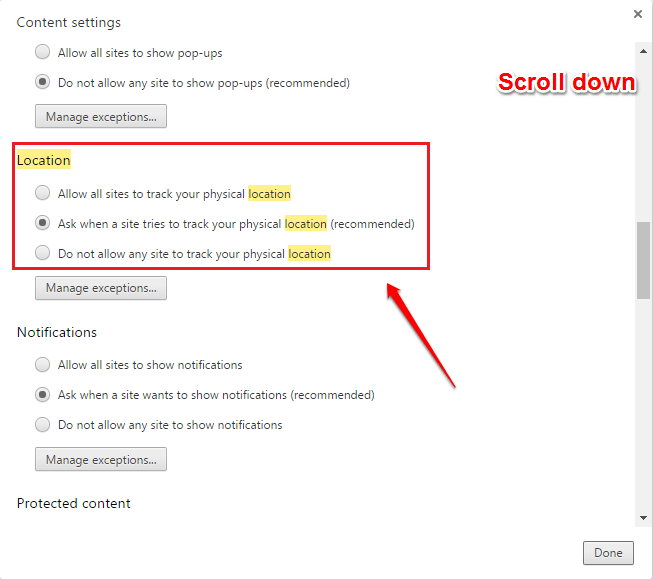 Edge Browser
STEP 1
Launch Edge Browser and click on the 3 Dots icon at the top right corner of the window. Scroll down to find the View advanced settings button and click on it.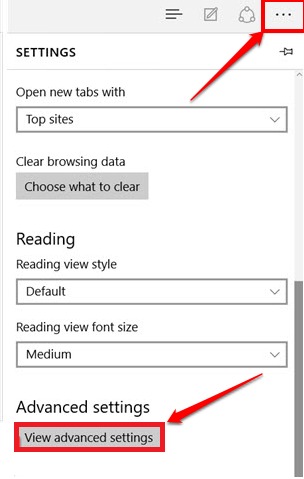 STEP 2
Under the Advanced settings section, scroll down and Turn Off the toggle button corresponding to the option Send Do Not Track requests. That's it, you are done.

Mozilla Firefox
STEP 1
Launch Mozilla Firefox and click on the 3 dots icon located at the top right corner of the Window. As next, click on the Options tab.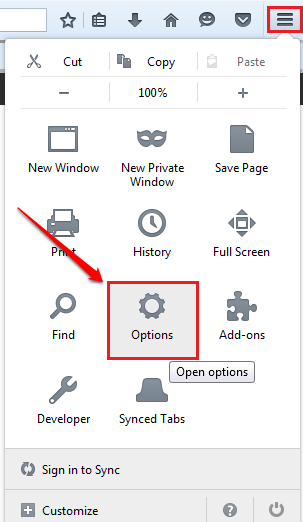 STEP 2
Now in the left window pane of the Options menu, click on the Privacy tab. As next, click on the link that says Manage your Do Not Track settings.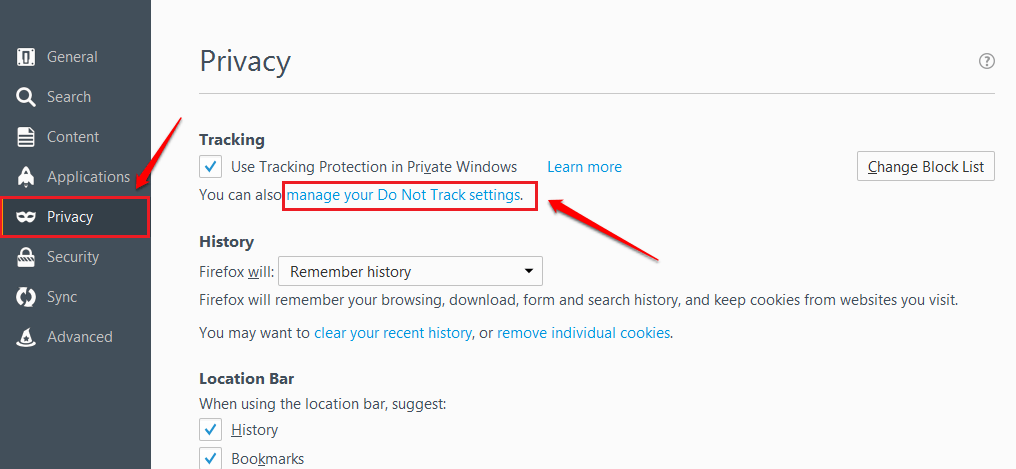 STEP 3
Check the checkbox corresponding to the option Use Do Not Track as shown in the following screenshot. That's it.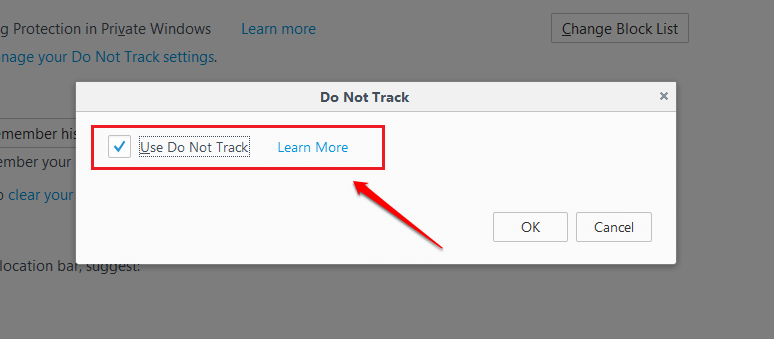 Hope you found the article useful. If you have any doubts regarding any of the steps, please feel free to leave comments, we would be happy to help. Do come back for more as there is always something new waiting right here for you.