Everything is good in Play Store until it starts to show you Error Codes. One of such message is "Unknown error code during application install: -505". This is quite common in Play Store and you can resolve this issue following a few quick easy resolutions.
Workarounds –
1. Restart the phone once. When the phone does come back online, launch the Play Store and retry downloading/ updating the app.
2. Try downloading the app using mobile data.
Fix 1 – Uninstall the Play Store updates
Uninstall the Play Store updates from the device and replace the Play Store with the factory version of the app.
Step 1 – Just swipe down once to see all the apps on your phone.
Step 2 – Look for the Settings app and open that.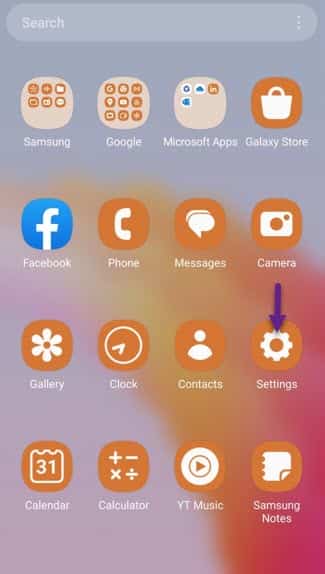 Step 3 – If you go down, you shall find the "Apps" to open that up.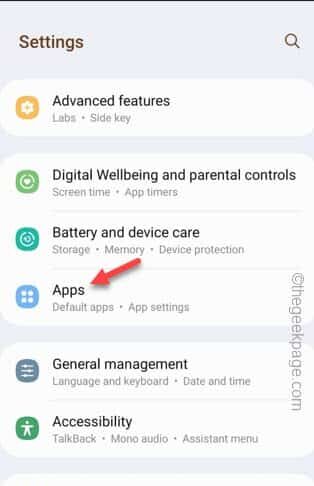 Step 4 – Scroll down or use the search box to find out the "Google Play Store" to access that.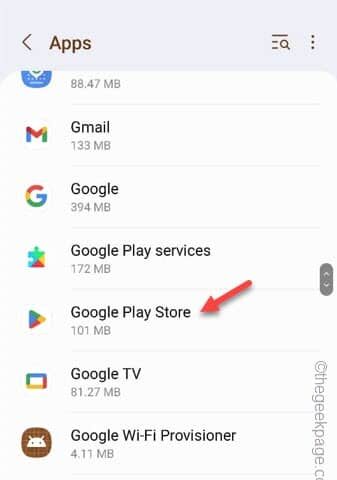 Step 5 – When you have opened the Google Play Store information, so tap the ⋮ and touch the "Uninstall updates" option to uninstall the updates.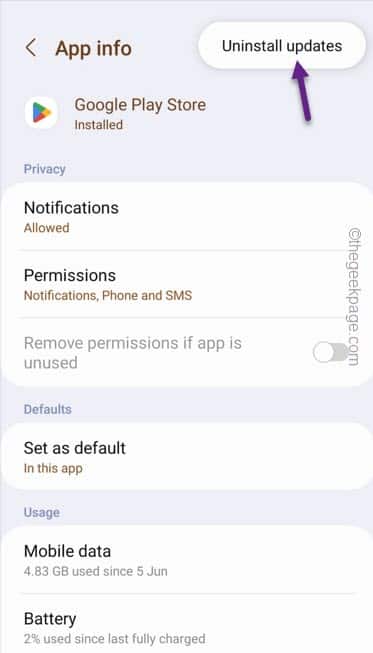 Step 6 – When the Settings window shows you the warning message, tap "OK".
Open the Play Store. You may have to wait for a few seconds initially for the Play Store to work properly.
Fix 2 – Clear cache of the Play Store
Wipe out the stored Play Store cache from your phone and test.
Step 1 – Directly touch & hold the Play Store app.
After this, tap the small "i" button that you can find in the top-right corner.

Step 2 – As you arrive at the Play Store information page, open the "Storage" option there.

Step 3 – Quickly open the "Clear cache" first.

Clearing the Play Store cache should correct the Error Code 505 situation.
Fix 3 – Uninstall & reinstall the application
Uninstall and reinstall the application in question instead of updating the app should help you resolve the Error Code 505 error.
Step 1 – Quickly find the app that you are facing this error code 505 and hold that once.
Step 2 – Then, tap the "Uninstall" to uninstall the app from your phone.

Step 3 – After this, just reinstall the same app from the Play Store.
This way, you can fix this problem.