Windows users nowadays are more likely to install and utilise many apps on their computers in order to make their job more productive and beneficial. When users launch many apps at the same time, the CPU, RAM memory, and other resources are used.
Isn't it great if users could view performance statistics on their taskbar?  With the introduction of Windows 11, Microsoft introduced the Xbox gaming bar, which may be utilised for a variety of purposes. Users will be able to add performance information to the taskbar as a result of this.
If you're seeking a means to achieve it as well, this article will undoubtedly be of assistance.
How to Add / Get Performance Stats on Taskbar in Windows 11
Here are a few steps below on how to do it.
1. Right-click on the Start button on the taskbar.
2. To open the Settings app, click Settings from the context menu as shown below.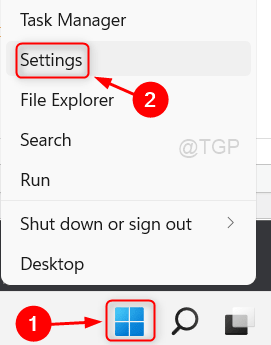 3. Then, go to Gaming on the left panel of the Settings window.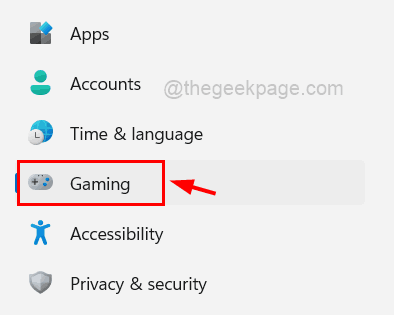 4. Click the Xbox Game Bar option on the Gaming page on the right side as shown in the below image.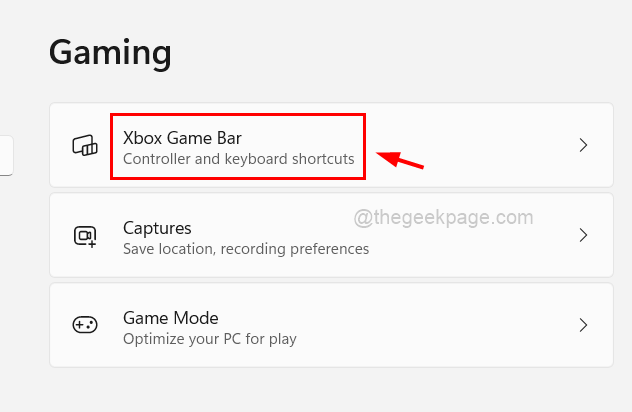 5. After that, click on the toggle button that says Open Xbox Game Bar using this button to turn it On as shown below.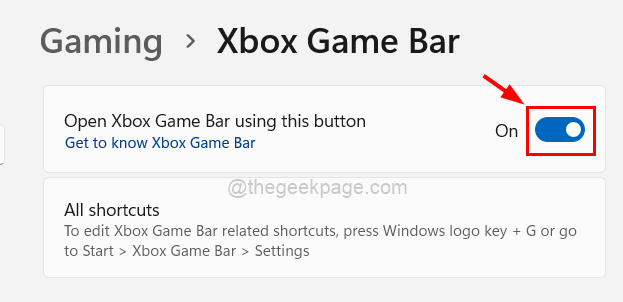 6. Once done, close the window.
7. Press Windows + G keys together on the keyboard to open the Xbox Game Bar widget on the system screen.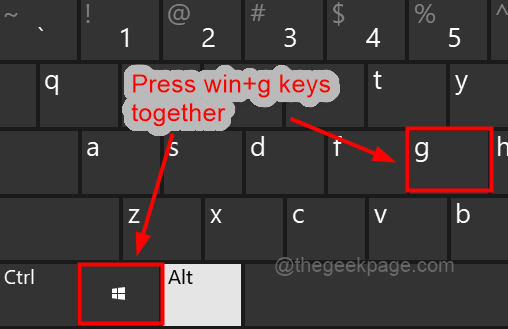 8. Then, click the Performance tab on the top of the Xbox Game Bar widget to toggle its window to view on the screen as shown below.


9. Once the Performance window appears on the screen, click on the settings icon as shown.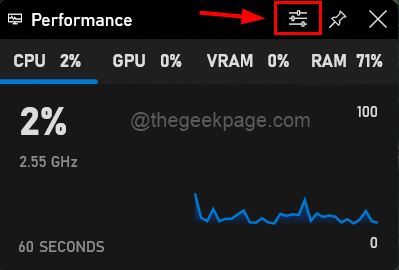 10. In the Performance settings, select Bottom as Graph Position.
11. Uncheck the Override default transparency checkbox if your theme on the system is light as shown below. Otherwise, click on the checkbox to select it.
12. Change the Accent color to any other color or leave it to Default as shown.
13. At last, select all the Metrics that you want to view on the performance stats on the taskbar by checking it as shown in the below screenshot.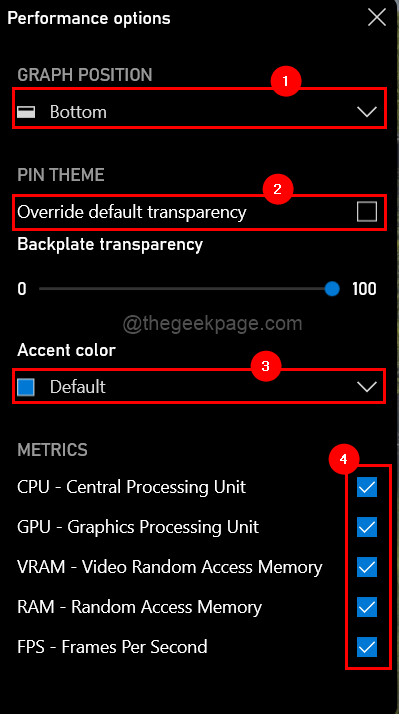 14. Once done, drag the Performance window of the Xbox Game Bar widget to the bottom of the taskbar as shown below.
15. Then, Click the Collapse button to collapse the window.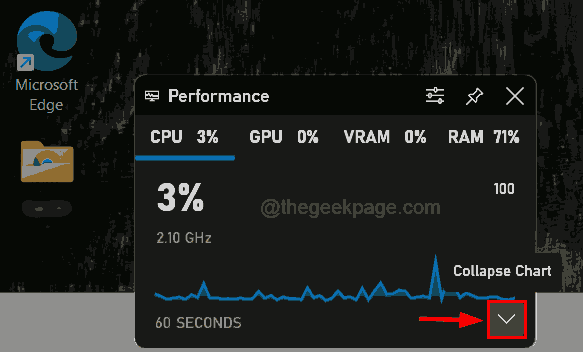 16. After it is collapsed, click on the Pin button to pin the performance stats to the taskbar.


17. Once it is done, click somewhere on the empty space on the desktop screen and you will be able to view the Performance stats on the taskbar.


That's it. Let us know in the comments section for any queries.
Thanks!