How to perform stress test on your PC with Heavy load free tool: – Prevention is always better than cure. There are many softwares up for grabs, which can actually put your system under lots of stress and analyze system behavior inorder to predict how it will behave in a heavily-loaded situation. Yes, those softwares are termed stress test tools. Stress test tools often put lots of stress on your system to find faults or problems with system behavior to ensure stability under normal working environment. This is usually done under large scale levels. However, there are some softwares which can be used to stress test your computer system at individual level as well. Some examples for stress test tools are HeavyLoad, FurMark, StressMyPc, System Stability Tester, IntelBurnTest etc
In this article, we are going to explore the functionalities provided by the stress test tool HeavyLoad. It can be used to perform stress tests on Processor, Graphics, Memory and Hard drive. These tests can be performed individually or can be run together as well. If these tests are run together, it will increase the amount of stress on the system. Running the tests for longer intervals will produce more accurate results. Read on to learn everything about this free tool. And wish your system good luck for an ultimate stress test!
Also see: – How to fix windows 10 high CPU usage and RAM
STEP 1
Download the stress test tool HeavyLoad. You can get it from here!.
STEP 2
Launch HeavyLoad by double clicking on it's icon.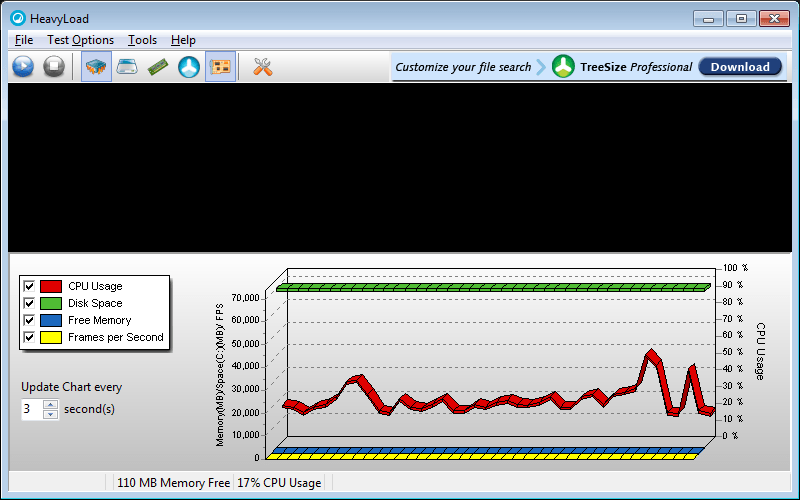 STEP 3
Clicking on the start button starts stress testing.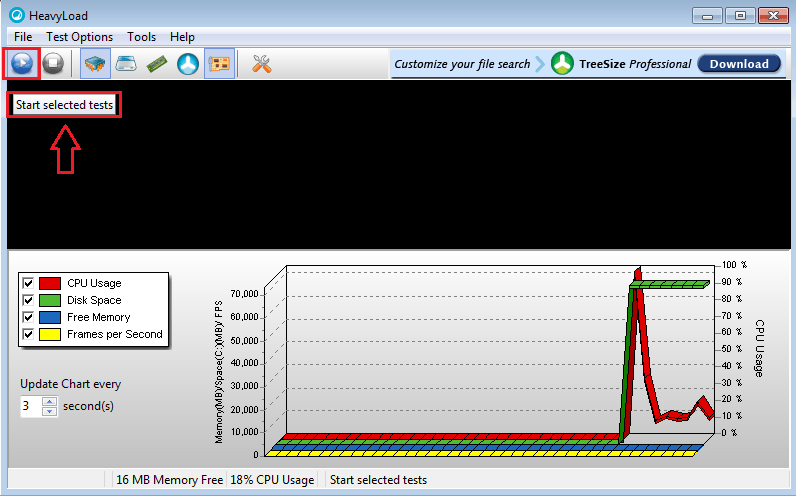 STEP 4
Similarly, stop button stops stress testing function.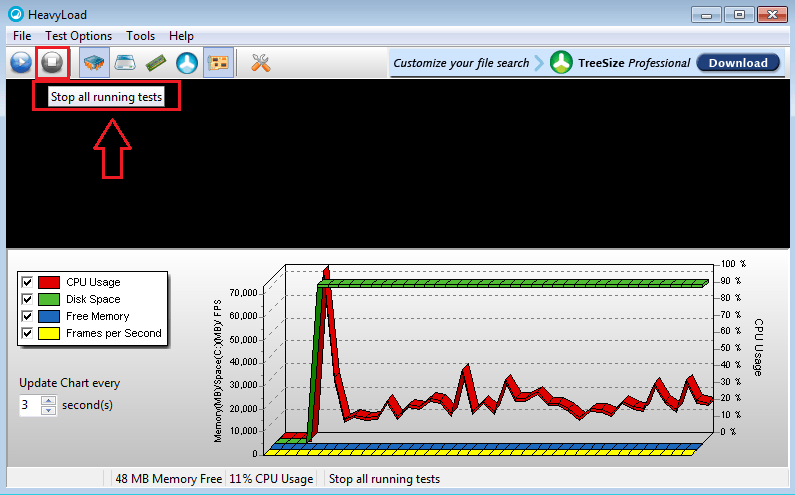 STEP 5
The CPU button is used to test the CPU of the computer system. It gives CPU 100% load and analyzes how it's holding up.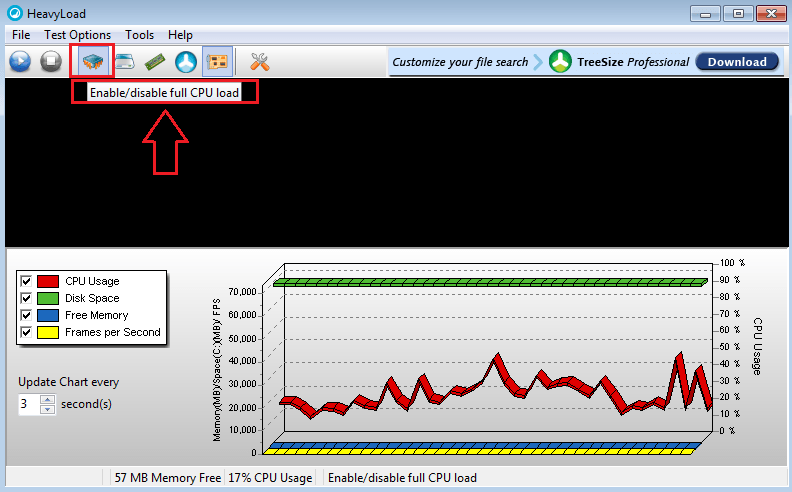 STEP 6
Fourth icon from the left is the button which is used to enable/disable writing a file to a temporary folder.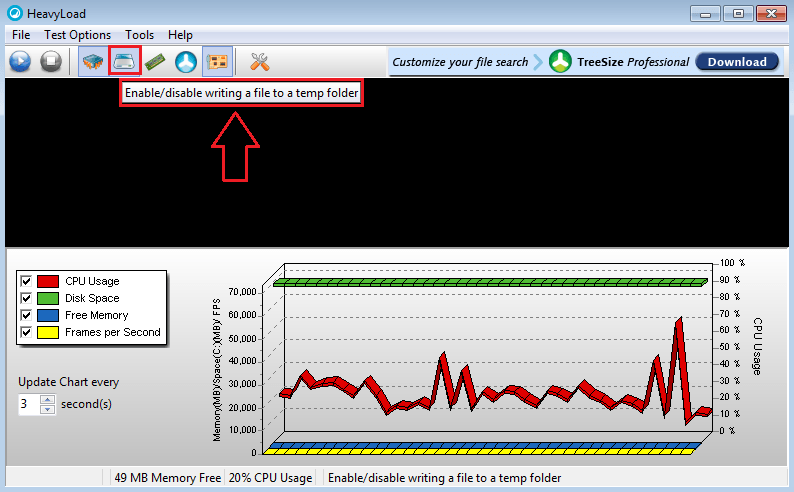 STEP 7
The memory button is used to enable/disable allocating physical and virtual memory.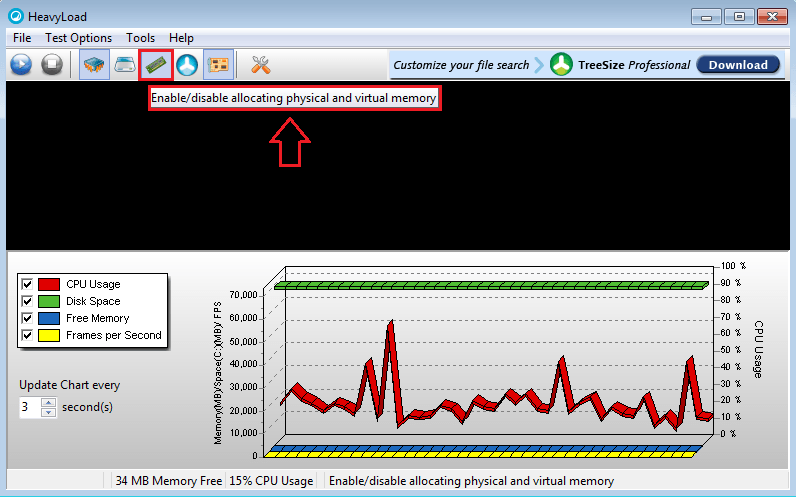 STEP 8
TreeSize icon is used to analyze your hard drives. Using this button, you can check where your hard drive space is used up.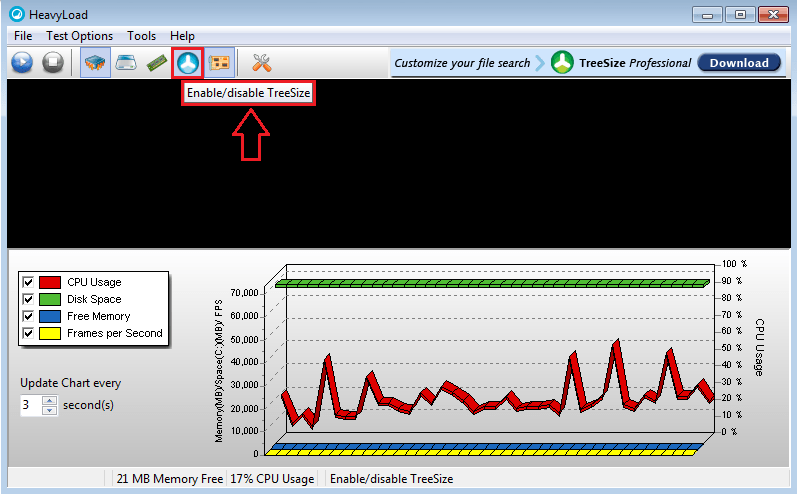 STEP 9
This button is used to perform stress tests on the Graphics Processing Unit (GPU).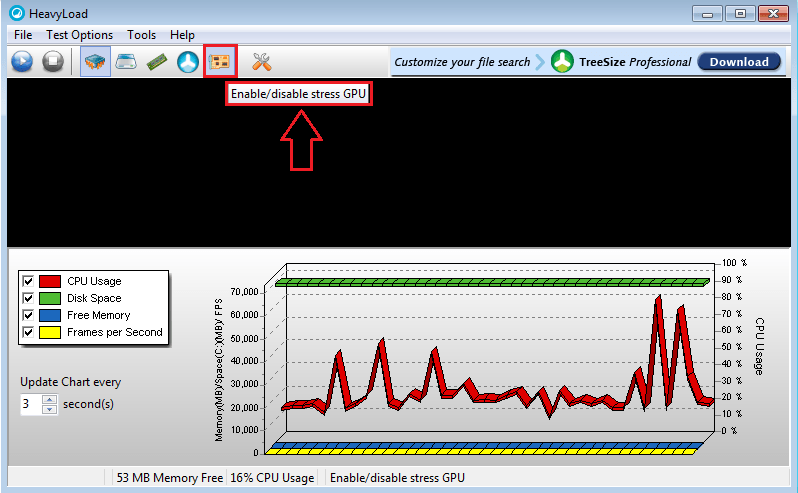 STEP 10
Test methods in HeavyLoad can be customized as per your preferences. If you click on the spanner icon, a new window named Options will open up where you can give your preferences.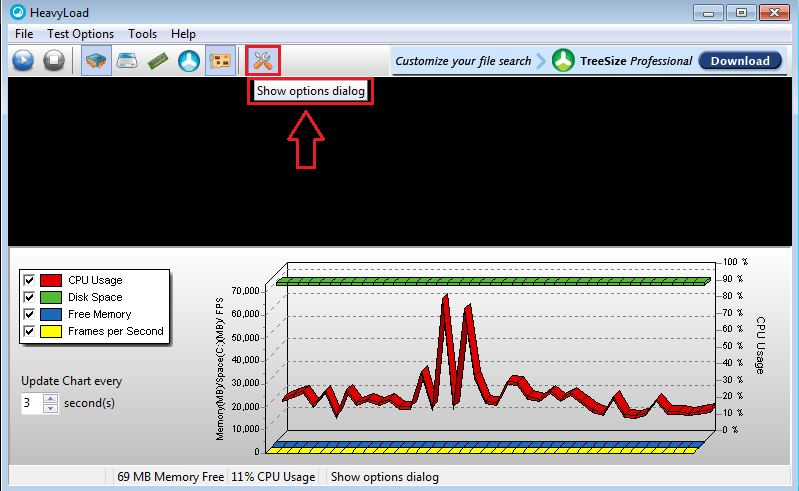 STEP 11
Click on the tab named CPU from the Options window to set CPU preferences like how many of the available cores are to be used.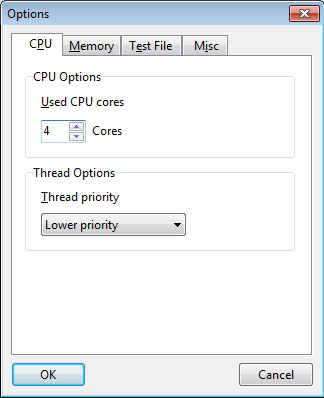 STEP 12
Under the tab Memory, you can give the Threshold and Intensity values for the memory stress test.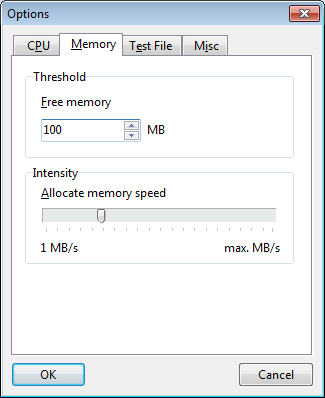 STEP 13
Under the Test File tab, you can determine the speed at which the test files are to be written on to your hard drive.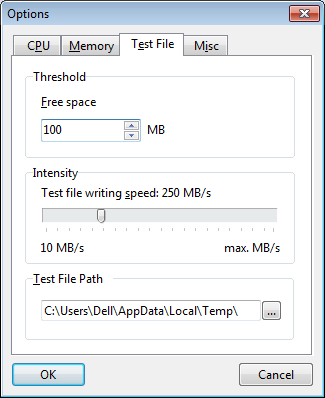 STEP 14
Under Misc tab, miscellaneous preferences can be specified like the Test Duration, Program Settings and the Command Line Options.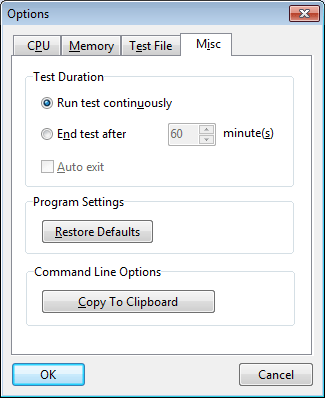 HeavyLoad is compatible with all versions of windows and it's free of cost. Hope the article was found useful.