Nowadays PC manufacturers are not incorporating the "Reset" button, instead they are relying upon 8 sec press and hold of Power button. Pressing and holding the power button is not an efficient way to reset the PC. But thanks to Microsoft, there is an another secret reboot method of resetting, which you guys might be unaware of, called, Emergency Restart.
This feature is not the recommended way of shutting down the PC, but it can be useful in extreme conditions whenever your PC is not responding correctly or you need to bring it offline without saving any current information. This feature is almost identical to pressing the reset button. But is better than pressing reset button as this process is less harmful than turning off the power to your computer by performing a hard restart (reboot).
See also : How to enable Fast Startup in Windows 10
The OS terminates all the background and foreground task without saving the data and shutdowns the system. This feature comes in handy if you don't have the reset button or you don't want to press and hold the power button.
CAUTION: If you perform the following steps, your operating system can shut down quickly without prompting you to save any currently open documents. Any unsaved information is going to be lost.
For demonstration purpose, we are using Windows 10 Home Edition build 10586
Follow this tutorial
Step 1:
Press "Ctrl + Alt + Del"  button and you will be presented with the logon information screen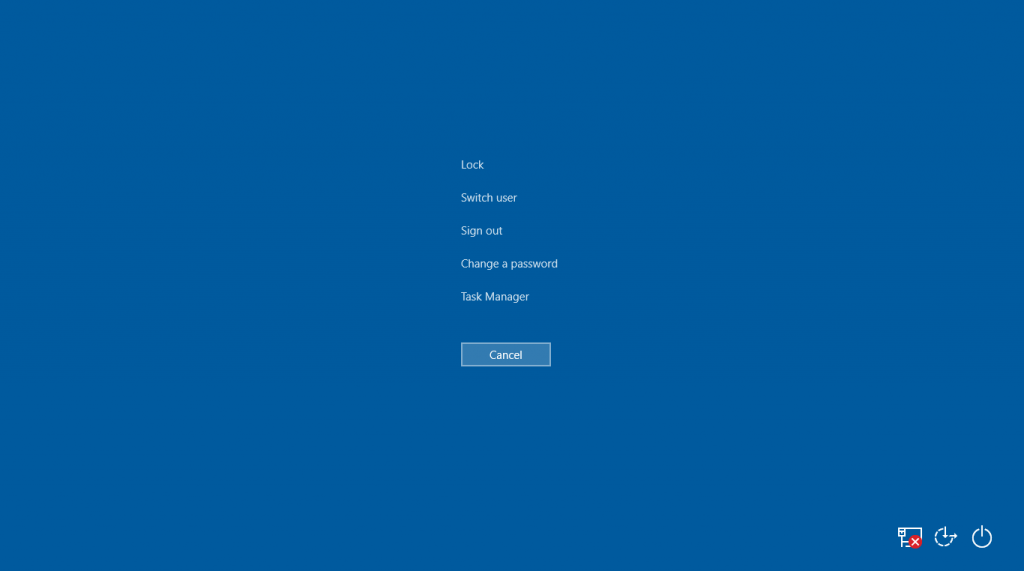 Step 2: 
When the logon information screen is displayed, press and hold "Ctrl" Button and click on the shutdown button at the bottom right corner and you will be presented with Emergency Restart Screen. Now press OK. If you continue, your machine will reboot and any unsaved data will be lost. Use this only as a last resort.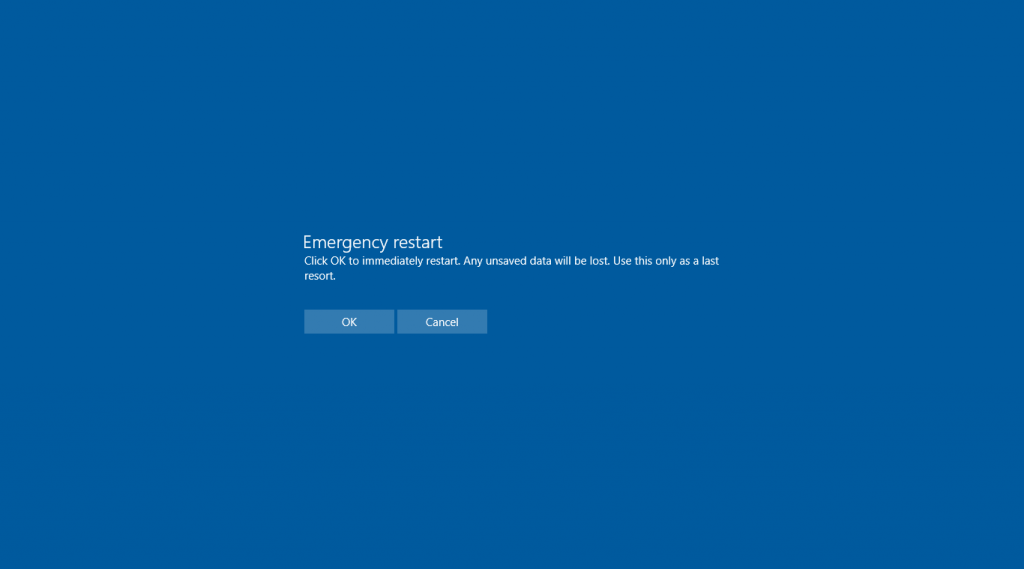 This is it, by following these two simple steps, you can reset your PC. Thank you guys for reading, stay tuned for more!