If you want to open your email links only with Google Chrome on your Windows 10 and you are wondering how to do it, you are just in the right place. Follow this article step by step and after doing these changes, all the email links will be opened in Google Chrome browser on your computer.
Set up Google Chrome to open all email links-
1. Click on the Search box and type "chrome", click on "Google Chrome" in the elevated search result to open the Google Chrome window on your computer.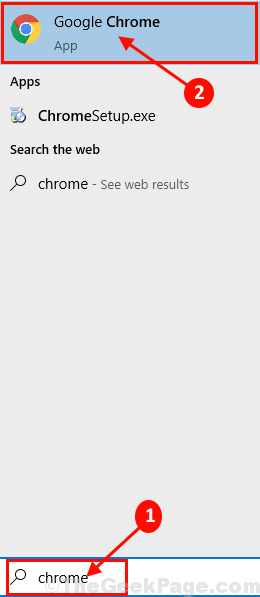 2. In Google Chrome window, go to the address bar at the top of the window and type chrome://settings/handlers and hit Enter. Handler settings will be opened on your computer.