Among Microsoft Office applications, PowerPoint is the creative and amazing application which allows you to create many wonderful things using features like animations and transitions. But sometimes, suddenly it stops working in middle of using the application or while opening the PowerPoint application. In order to solve this, we need to repair the Microsoft office from the Windows Settings. In this article, you can also find few other ways to solve this issue.
Fix 1: Solve by Repairing the Microsoft Office from Apps & Features
Step 1: Initially, Open MS PowerPoint application by pressing Windows Logo Key and typing "Powerpoint".
Hit the Enter key.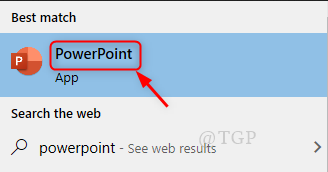 Step 2: As soon as PowerPoint application is open, it starts throwing an error box like shown below.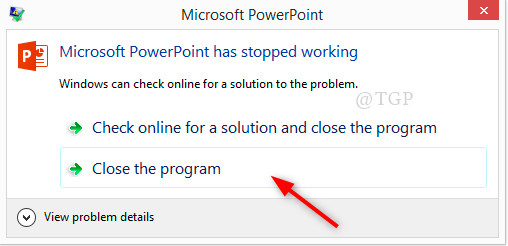 Next, Click on "Close the program".
Step 3: After closing the application, go to Windows Settings by pressing Windows Logo Key + I together.
Click on Apps.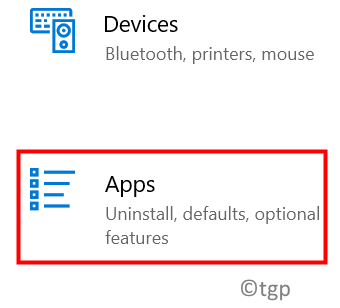 Step 4: Then, in the Apps & features section, Select Microsoft Office and Click on Modify as shown in the image.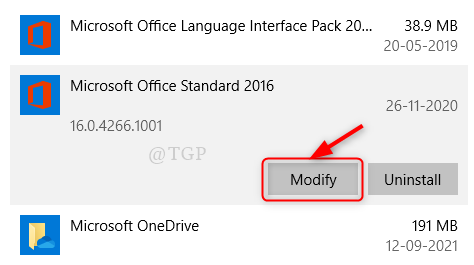 Step 5: After Clicking Modify , you will get a windows prompt to select the option for changing your installation of Microsoft Office applications. Here, you have to select Repair option and click Continue.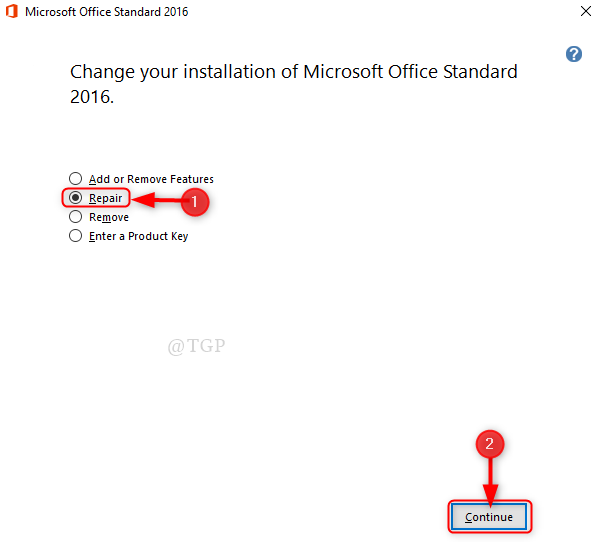 Step 6: In this step, Microsoft office standard will start the setup procedure to repair and install the Microsoft Office.
You just need to perform the on screen procedure to continue the process of repair & installation of Microsoft Office.
On successfully completion of Microsoft office installation, restart the PowerPoint application again and you won't be getting any "Microsoft PowerPoint has stopped working" error.
Fix 2: Manually disable the Add-ins
Step 1: Start the Microsoft PowerPoint application in Safe mode.
For this, open the Run dialog box by pressing Win Logo Key + R together.
Type powerpnt /safe in the run box and hit Enter key on your keyboard.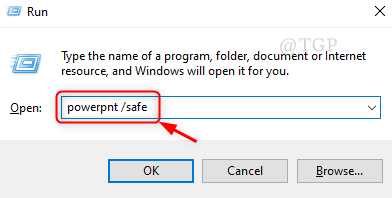 Step 2: If the PowerPoint application does not open in safe mode, try repairing MS Office as mentioned in Fix 1.
If it starts in Safe mode, then Go to File.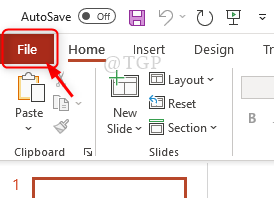 Step 3: Click on Options.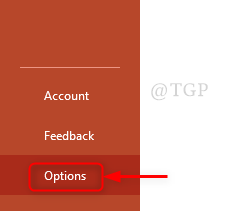 Step 4: Once the Options window appears, Click on Add-ins as shown below.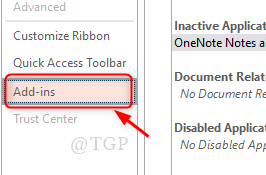 Step 5: After that, Select the PowerPoint Add-ins from the dropdown list in the manage section at the bottom and Click on Go.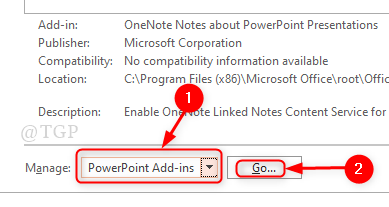 Step 6: After Add-ins manage list window pops up, Uncheck all of the Add-ins and Click on Close
Note:- If Add-ins manage list window is blank, Then No need to worry. Just Close the window.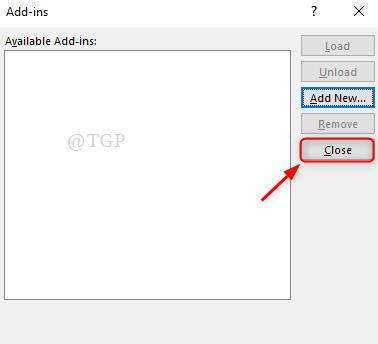 Now restart the PowerPoint application and check whether it is throwing an error or not.
Fix 3: Update the Device Drivers
Step 1: Open the Settings window by pressing win logo key + I together.
Step 2: Click on Update & Security as shown below.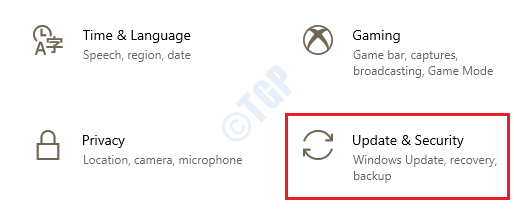 Step 3: Go to Windows Update tab and Check for any latest device drivers updates.
If there is any update available, please download and install it.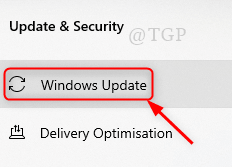 Step 4: Now Restart the PowerPoint application and Check if the problem still persists.
Fix 4: Try checking your Anti-Virus software for its expiry
Usually Anti-virus software is the thing most people tend to forget to either install or give it a thought to check if it is up-to-date.
Firstly, Open Anti-virus software( eg:- KasperSky, McAfee etc)  that is installed on your Windows 11 and see if it is expired or not.
If it is expired, please visit the anti-virus software website and download & install the latest version of software.
Then, Restart your system and try opening the PowerPoint application as usual.
Hope this fixes the issue.
Fix 5: Allow windows to set the Default Printer
PowerPoint always uses default printer and loads it to function in a better way. So it is necessary to set the default printer which windows itself manages to do it.
Step 1: Go to Settings window by pressing win key + I together.
Step 2: Click on Devices as shown below.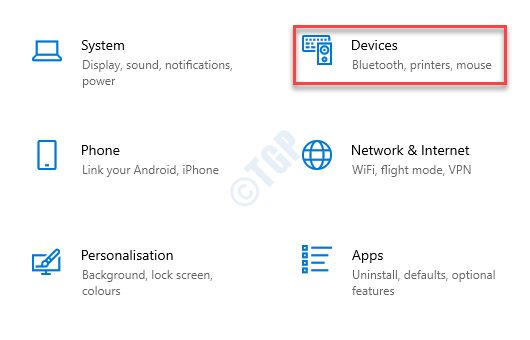 Step 3: Go to Printers & Scanners by clicking on it.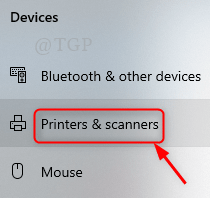 Step 4: Under the Printers & scanners, scroll down to Allow Windows to manage my default printer.
Please check this box as shown below.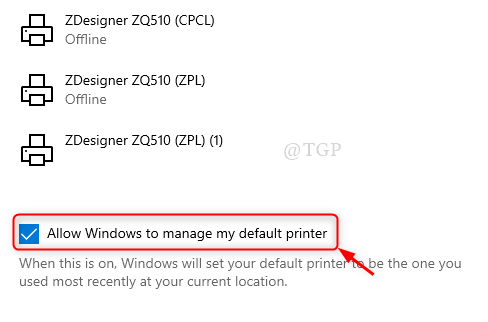 This will allow the Windows to set the default printer which you have been using recently at your location. You need not manually set the default printer henceforth.
These are some of the fixes that can be used to solve this issue.
Hope this article was informative and helpful in solving the error. Please leave us comments if there is any clarification needed.
Thank you for reading!