You may have noticed that all of a sudden the other person is not able to hear you on the call over the Facebook Messenger app. It means there is some problem with your microphone settings on the iPhone.
Many iPhone users have reported this issue with their Messenger app on their iPhones and this is causing a problem for them. We have analyzed this situation and come up with a solution in the article below which will easily resolve this issue.
If you are also facing this problem, do not worry, just follow the explained steps below to fix it.
How to Fix Microphone not working for Messenger app on iPhone
Step 1: First of all, you have to launch the Settings app on the iPhone by tapping on the settings icon from the home screen.
Step 2: Once the Settings page appears, scroll down and find the Messenger app from the list of apps at the bottom and tap on it to open it as shown in the below screenshot.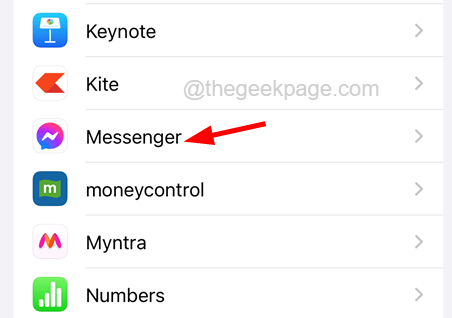 Step 3: This opens the Messenger app settings on your iPhone.
Step 4: Here you will find many settings related to Messenger that need access.
Step 5: Please search for the Microphone option and tap on its toggle button to enable it as shown in the image below.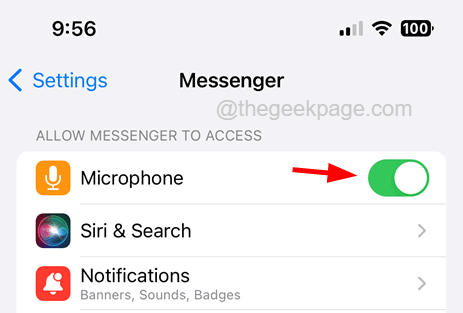 Step 6: After ensuring the Microphone is enabled, close the Settings app.
Hereafter, you will not get microphone problems with the Messenger app on your iPhone.