When you are trying to upgrade your Windows 10 with Media Creation Tool (MCT) you may encounter an error message, stating "Something Happened Error code: 0xC1800103 – 0x90002" and the up-gradation process will be stalled. In case if you are encountering this problem at your end, don't worry there are simple fixes to solve this problem. But before going ahead you should try these workarounds first to test out some simpler solutions for your problem-
Initial Workarounds–
1. Reboot your computer and try to upgrade again.
2. Check if your computer is in the correct time zone and the correct time is shown on your computer.
If any of these workarounds didn't help, go for these solutions-
Fix-1 Run Windows Update troubleshooter-
Windows Update Troubleshooter will detect any issues with the update process and then will try to fix the problem.
1. Search "Troubleshoot settings" from the Windows 10 search box.
2. Then what you need to do is to click on the "Troubleshoot settings".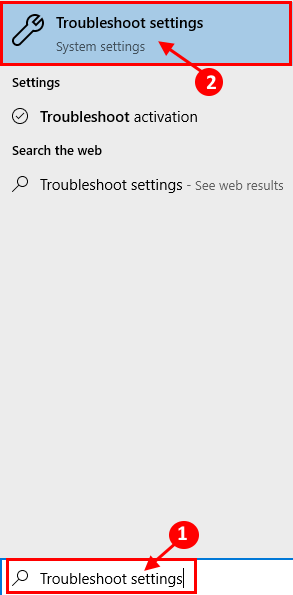 3. Scroll down and click on "Windows Update" and then again click on "Run the troubleshooter".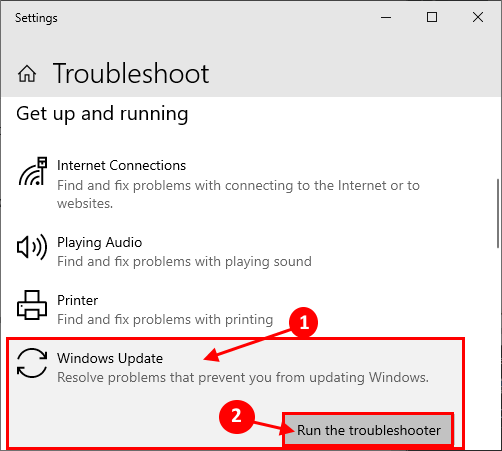 Windows Update troubleshooter will now identify the problem with the Windows Update process and fix it.
Reboot your computer.
After rebooting your computer, try to run the Media Creation Tool again on your computer.
Fix-1 Empty Software Distribution Folder-
1. Search "cmd" in the Search box beside the Windows icon.
2. Then, right-click on "Command Prompt" in the elevated search result and choose "Run as administrator".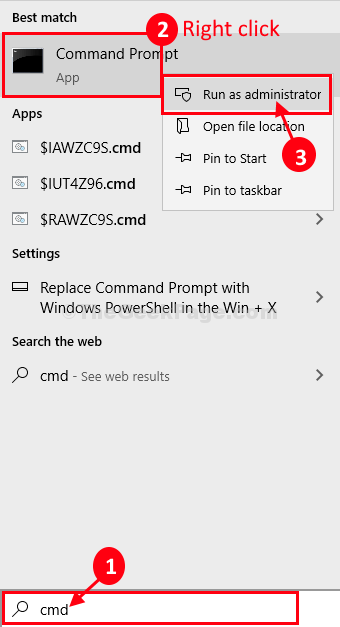 3. In the first step, you will need to stop some services. Copy these commands and paste them in CMD and hit Enter to temporarily suspend these services.
net stop wuauserv
net stop cryptSvc
net stop bits
net stop msiserver

Minimize the Command Prompt window.
4. Now, you need to open the Download folder. Press Windows key+R to launch Run.
5. Then, Copy and paste this folder address and then hit Enter.
C:\Windows\SoftwareDistribution\Download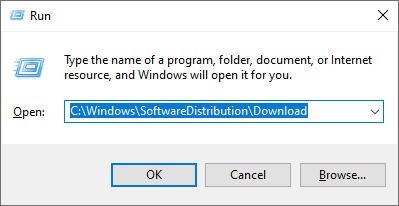 6. Now, press Ctrl+A to select all the folders and press "Delete" key from your keyboard to empty the SoftwareDistribution folder.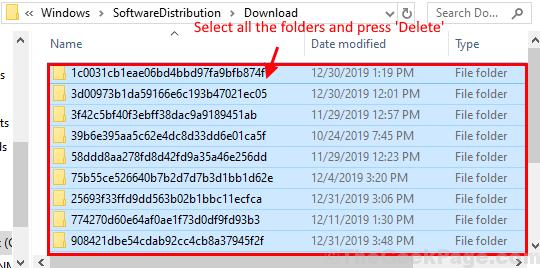 Close File Explorer window.
At the last step, you have to start the processes you have stopped in the first step.
Now, Maximize the Command Prompt window.
7. Copy-paste these codes and press Enter to execute them in CMD.
This will resume those stopped services.
net start wuauserv
net start cryptSvc
net start bits
net start msiserver

Close Command Prompt window.
Reboot your computer. After rebooting, try updating your computer.
Fix-3 Empty Microsoft Temp directory-
Emptying the Temp directory may help you.
1. Press Windows key+R to launch Run window on your computer.
In Run window, type or copy-paste this line and then hit Enter.
C:

$Windows.~BT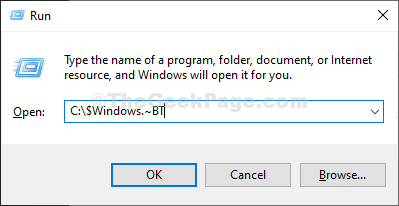 NOTE– Replace "C:" with the Windows installation drive on your computer.
Once done, reboot your computer. You should be able to run Media Creation Tool without any further issues on your computer.
Your problem should be solved.

Sambit is a Mechanical Engineer By qualification who loves to write about Windows 10 and solutions to weirdest possible problems.