watching or listening to low volume audio or video is really frustrating.there are many online and offline tools that can be used to make the audio louder. MP3 louder,Audacity etc are a few among them. Here we are going to discuss Audacity which is an offline tool for the same.
Audacity is a third party tool that is supported on Linux as well as windows platforms. It is freely available on its official website.
Also Read:  – How to fix audio volume issues in windows-10
Unlike the online tools like MP3 louder, the advantage of audacity is that we can increase the audio of specific part of the track rather than the entire audio or video clip. First, let us have a look at its download procedure and then the working.
i.Download
Click here to go to the download page.
click on the link and download the zip file. Extract it and run the .exe file to install.
Once the installation is complete you can use Audacity straight away by clicking on the shortcut created on the desktop.
If your shortcut is not yet created then create one by right-clicking on the desktop and create a shortcut to Audacity by browsing the files.
ii.Working
Hope you have your Audacity ready to run.
Now open Audacity, you will get a window as follows.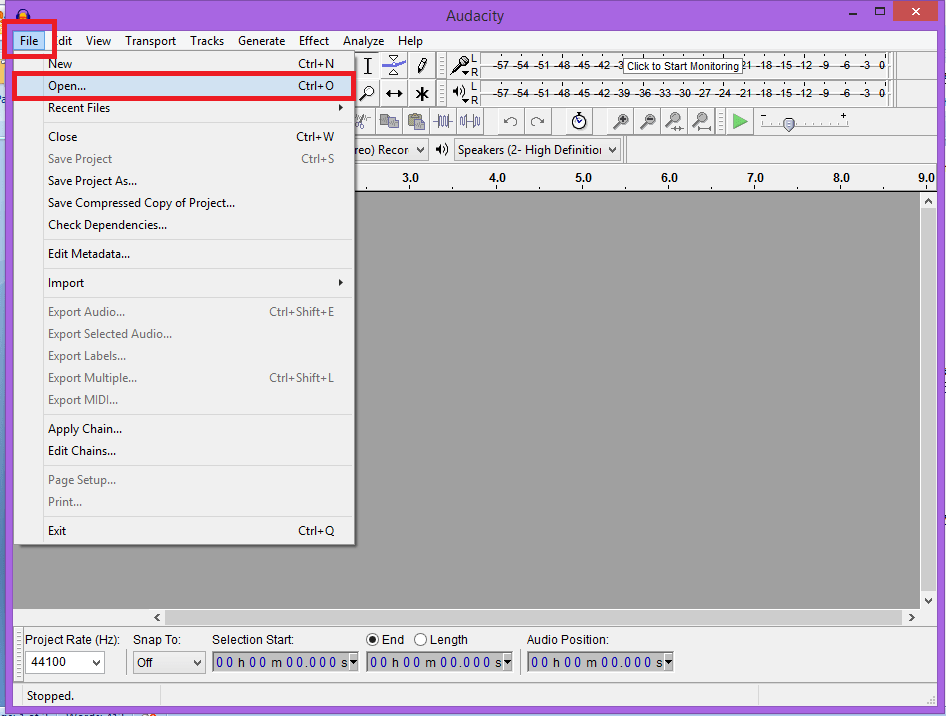 load the audio file that you want to edit. You Can do it by opening File -> open -> Select the file. The blue part of the track shows the audio content. If you do not want to increase the volume of the entire track, select the required portion by clicking and dragging on the blue area shown in the window. Otherwise, no specific selection is required. The program will consider the entire track as the file to be edited.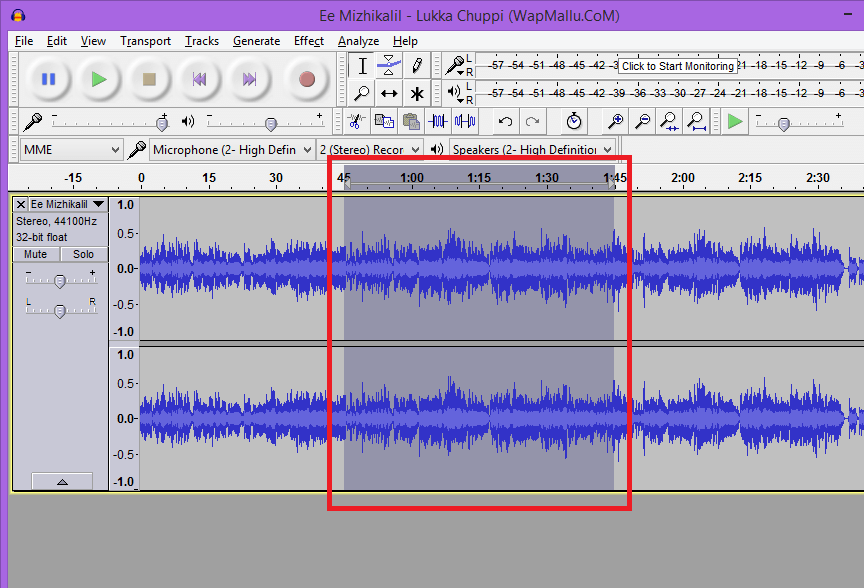 After you have made the selection, click on the 'Effect' option in the toolbar and select 'Amplify' from the list that shows up.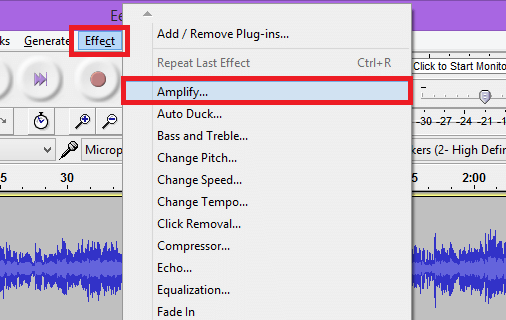 Then slider can be used to adjust the amount of amplification you need.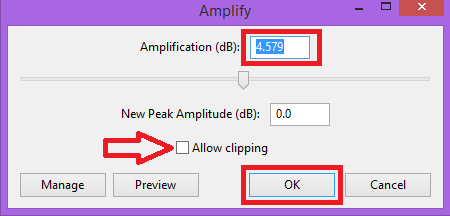 Please note that the amplification is measured in decibels(dB).
Check the 'allow clipping' checkbox and click OK to make changes.
Also, note that audacity is not only for increasing the volume of audio files. It gives a lot of features other than that for editing the audio files. Removing noises, cutting and merging audio etc are only a few among them.