iPhone storage is a place where any iPhone user can go to delete any of the installed apps from their iPhones or to check the information on how much space is left on their iPhones.
Lately, we have been receiving reports from several iPhone users that when they tried opening the iPhone Storage on their iPhones, it simply kept calculating the data on the iPhone and never loaded the iPhone Storage successfully. However, this has been noticed that most of these types of issues can be caused due to internal software bugs in an iPhone, a problem with the Settings app, etc.
If you are also facing this similar kind of issue, then you need not worry so much. We have got you the best possible solutions in the article below.
Preliminary Fixes:
Restart your iPhone first for eliminating any possibilities of technical minor glitches in the iPhone which may be causing this issue.
Sometimes, there might be a huge data already present on your iPhone which is utilizing most of the storage space on your iPhone. This could naturally take some time to load the page. So wait for some 3-4 minutes and if still not getting loaded, the issue could be due to some other reason.
Try connecting your iPhone to a PC using a lightning cable by Apple. Many iPhone users have claimed that they were able to resolve this issue after they connected their iPhones to a PC.
Fix 1 – Force Restart your iPhone
If this problem has not disappeared in spite of restarting your iPhone, you probably need to force restart your iPhone using the steps below.
Step 1: To restart your iPhone, you should press the volume up button once and then release it.
Step 2: After doing it, press the volume down button and immediately release it.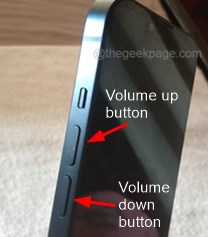 Step 3: Now you should press the side button of your iPhone until you get to see the Apple logo sign on the screen.
Step 4: Once the iPhone starts, please try and check if the problem is fixed.
Fix 2 – Reset All Settings
Here are the steps on how to reset all settings on your iPhone.
Step 1: You have to launch the Settings app page on the iPhone.
Step 2: Then you need to tap on the General option as shown below.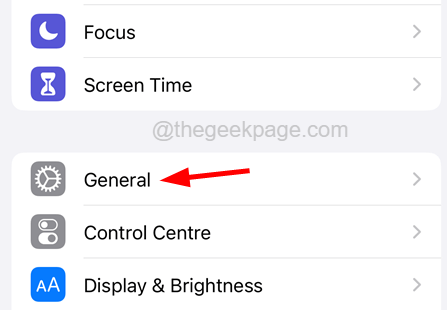 Step 3: Scroll down the General page to the bottom and tap on the Transfer or Reset iPhone option.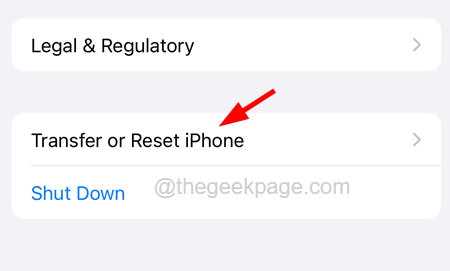 Step 4: After that, you have to select the Reset option at the bottom as shown below.

Step 5: Now choose Reset All Settings from the popped-up list.

Step 6: Then you can confirm it by tapping on Reset All Settings.

Step 7: When it is done resetting all settings on your iPhone, please verify whether this resolved the problem.