Hyperlinks are references to data.These references can be to a website, or an email id or say to a particular page in a document. A user reading a document can click on the hyperlink and visit to some other page. This is a pretty useful feature as you can provide more information in a single click. Users who do not wish to follow it can skip it. You can have two kinds of hyperlinks, the ones you have visited and the ones you have not. Visited hyperlinks are those which you have clicked before and non-visited are the ones that you haven't. Usually, in Word, they  are both represented in two different default colors. These are variations of blue. So for some people it isn't easy to distinguish them at a single glance. You can therefore change the color of the hyperlinks as you wish. Say you can give red for the ones that are non-visited and green for the ones that you already have. This post first tells you how to insert a hyperlink in Word 2016. Then you can read on how to change the color of the hyperlink. Follow the steps below:
See also : How to create sparklines in excel 2016
How to Insert a Hyperlink
Type the link you wish. Or paste the link in the word document. Then, click on Insert tab.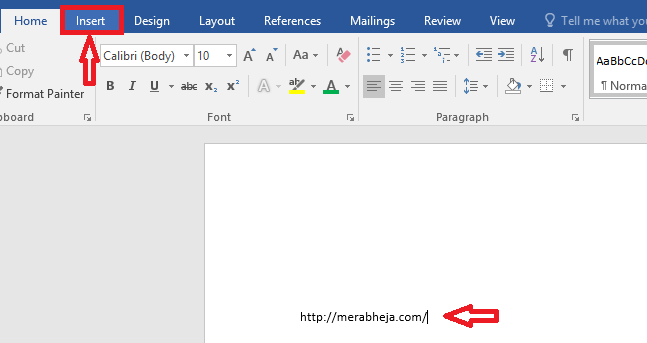 Select the link you have typed and Click on Hyperlink under Insert tab.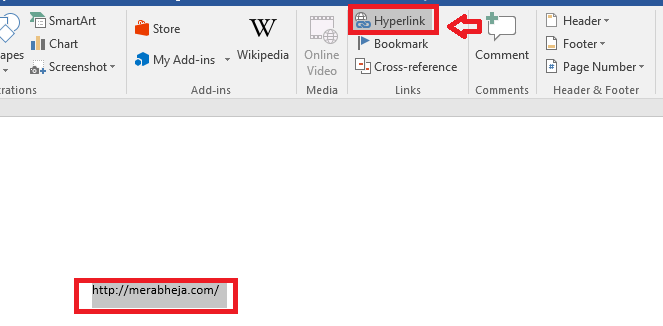 If you wish to give a different name to display, type it in Text to display. Click OK. You can directly type the link in the field corresponding to Address if you have not done any text selection.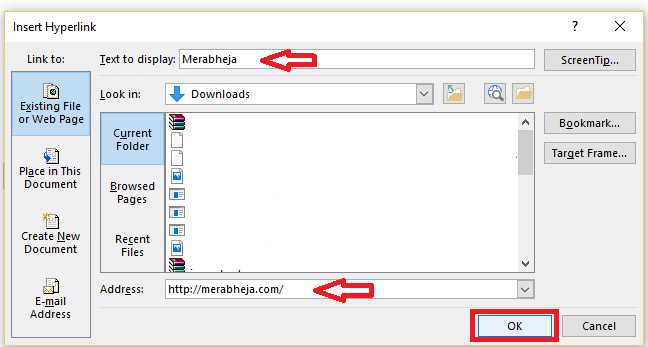 How to Change the Color of the Link
Non-Visited Hyperlinks
Click the arrow in the bottom-right corner of Styles under Home tab.


Spot Hyperlink in the Styles menu.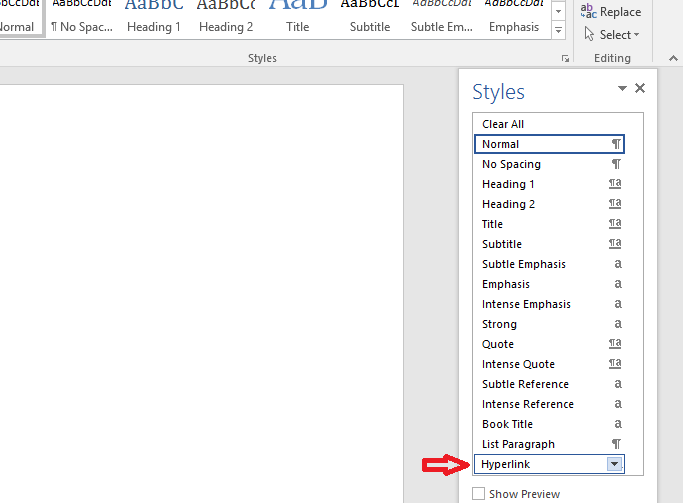 You can see a drop down icon appearing. Click on it. Further, click on Modify.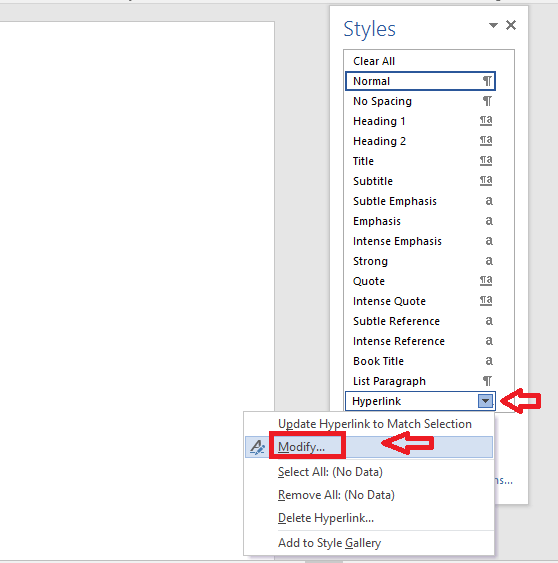 Under Formatting, use the drop down menu to select the color you want for your hyperlink. Click OK.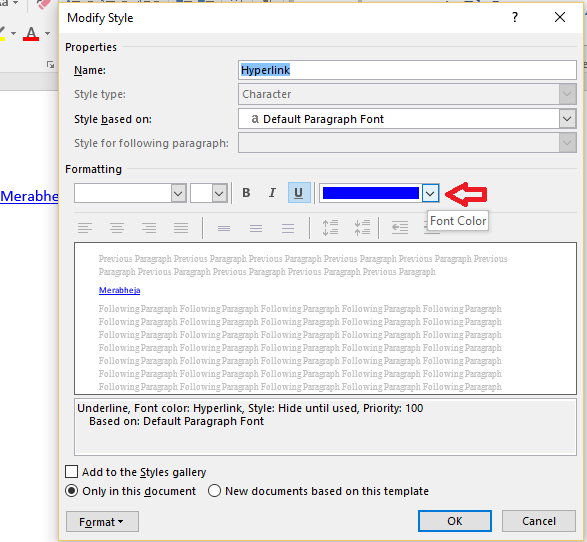 Visited Hyperlinks
Once again, under Home tab, click on the arrow in Styles.
Click on the Options link at the bottom of the menu.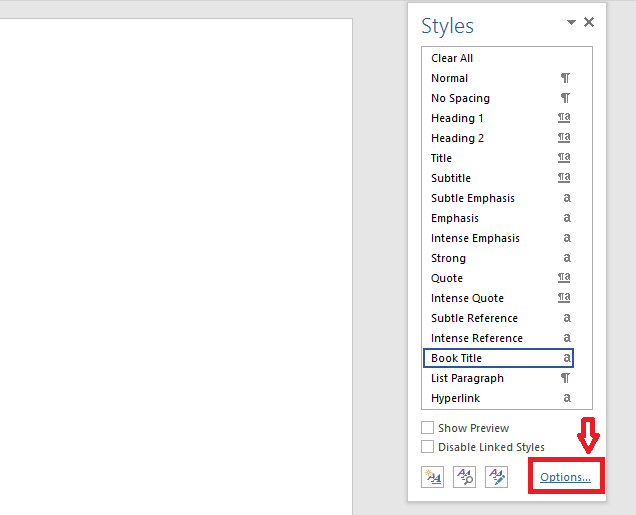 Click on the drop down menu in Select Styles to show. Choose All styles.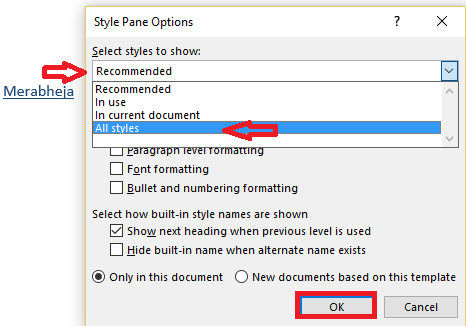 Now, go back to the Styles menu. You can see a new option FollowedHyperlink. Spot it.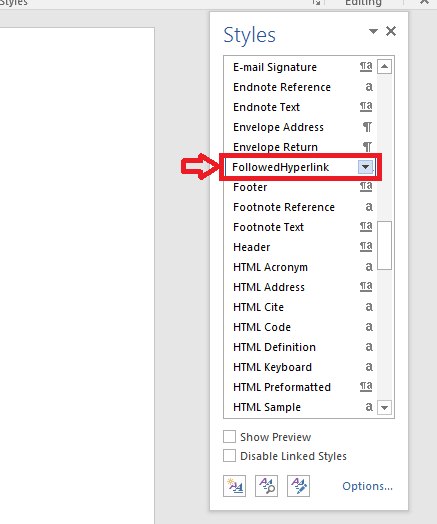 Click on the drop down menu that appears corresponding to Followed Hyperlink. Click on Modify.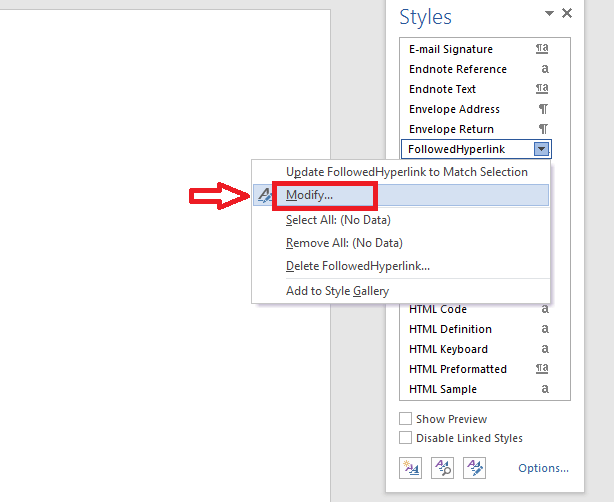 Under Formatting, use the drop down menu to choose the color you wish to give to your hyperlink. Click OK.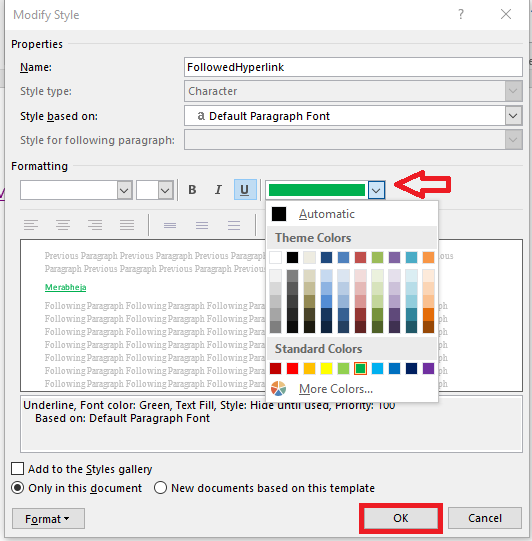 As you can see, the link turns into the color you have just chosen!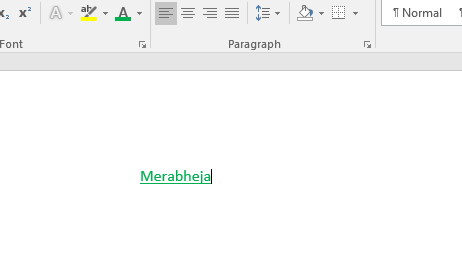 This color coding feature can also be used effectively if you have a blog or a website of your own. If you are giving a description about it in a document, then you can use the theme colors of your website on the hyperlinks and give it a professional edge!