We all know that Microsoft Word is extremely flexible and that it has lots of features. What matters the most is how much we know how to make the best use of the features that Microsoft Word offers. One such amazing feature is the insertion of a fraction value into your Word document. Fractions are used in many places. But when we insert a fraction to a Word document, it is not always formatted like a fraction value.
In this article, we have explained in some very simple steps how you can easily insert a well-formatted fraction number into your Microsoft Word document. Read on, to learn how you can easily master this super handy Word trick.
Type Numbers as Fractions in Microsoft Word
Step 1: Launch Microsoft Word and click on the INSERT tab at the top of the window.
Under the INSERT tab, click on the dropdown button named Equation.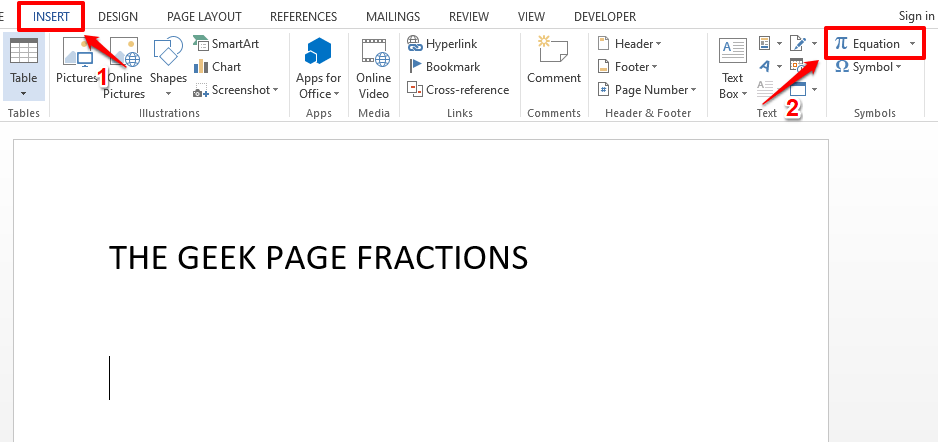 Step 2: Now an equation design area will be added to your document and the DESIGN tab would be automatically open before you.
Under the DESIGN tab, click on the dropdown named Fraction.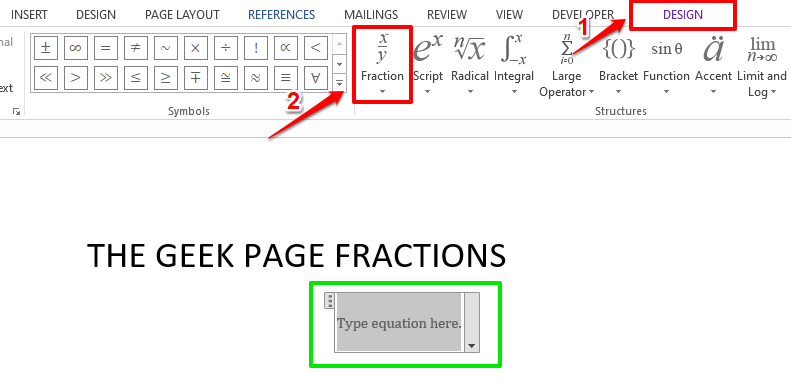 Step 3: From the list of fraction formats available, click on the format you prefer for you fraction. I have selected the third format as shown in the screenshot below.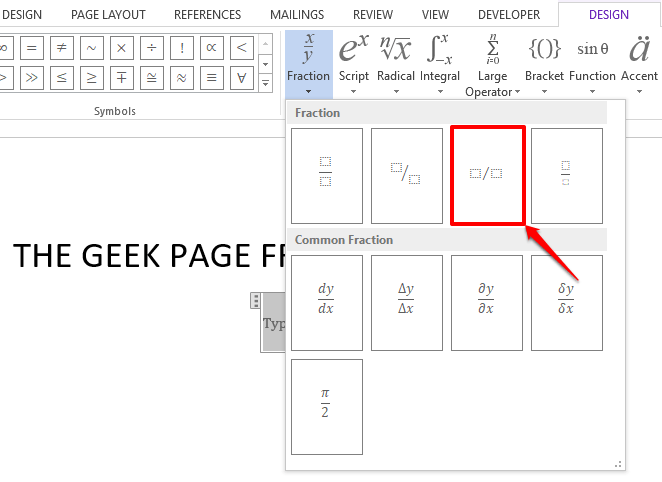 Step 4: Now the editable fraction format will be inserted into your document.


Step 5: You can type in 2 values for the numerator and the denominator portions of the fraction.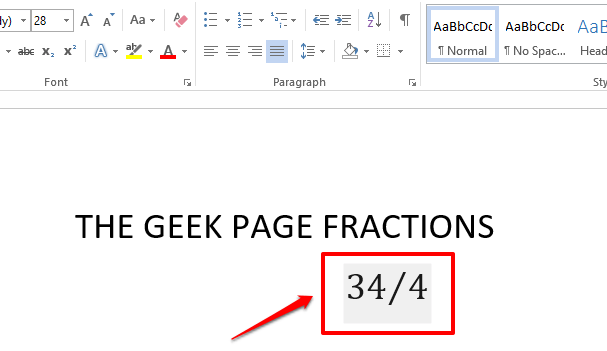 Step 6: You can also format the font of the fraction using the font formatting options available under the HOME tab.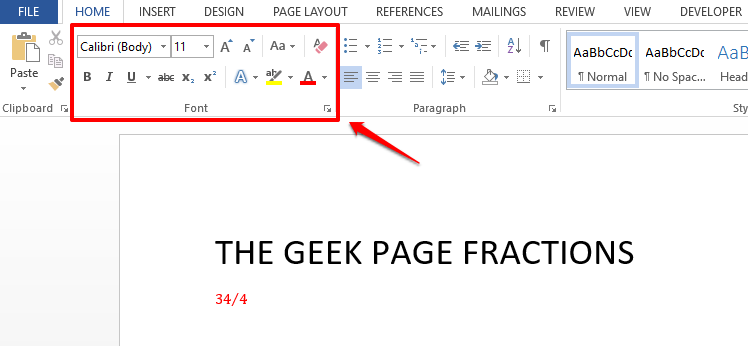 Adding a fraction to your Word document should no longer be a hard task for you. Hope you found the article useful.