Xbox gaming console is a popular gaming console that rivals the Sony Playstation. As with all the technological devices today, the Xbox also needs to periodically update to ensure the Operating system, games, and media apps are all running smoothly.  This helps users with the overalls gaming experience with the addition of new features and the existing features get an upgrade. At times you will not be allowed to connect to the Xbox network if the update has not taken place. Let us see how to avoid such situations and have a great gaming experience.
Steps to update Xbox Series X/S
Step 1: Press the Xbox button on your controller.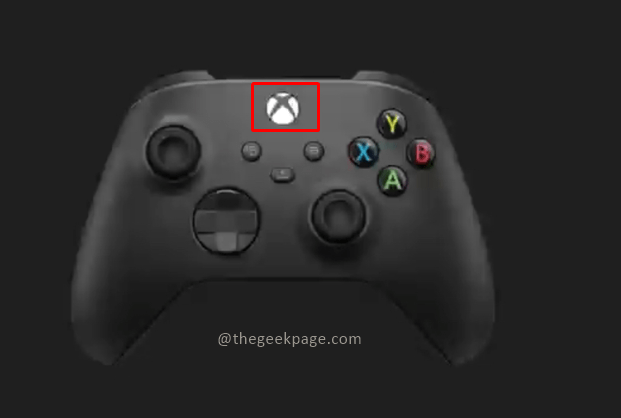 Step 2: Go to Profile and System and then go to Settings.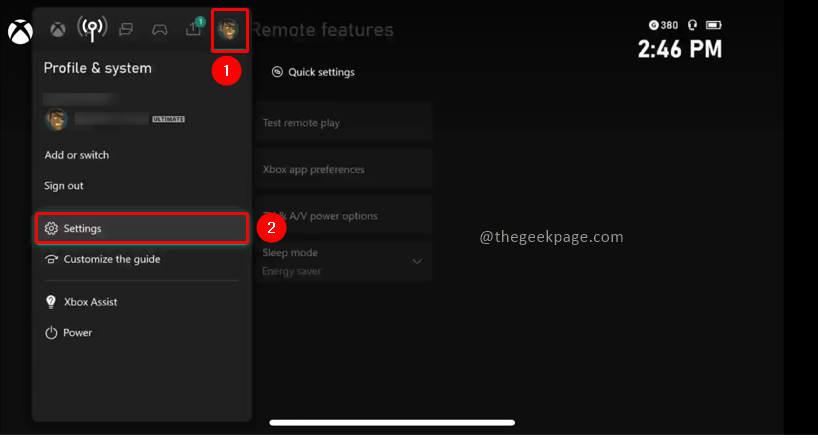 Note: You can press the Lb/Rb button on your controller to navigate the tabs.
Step 3: Go to the System tab and select Updates.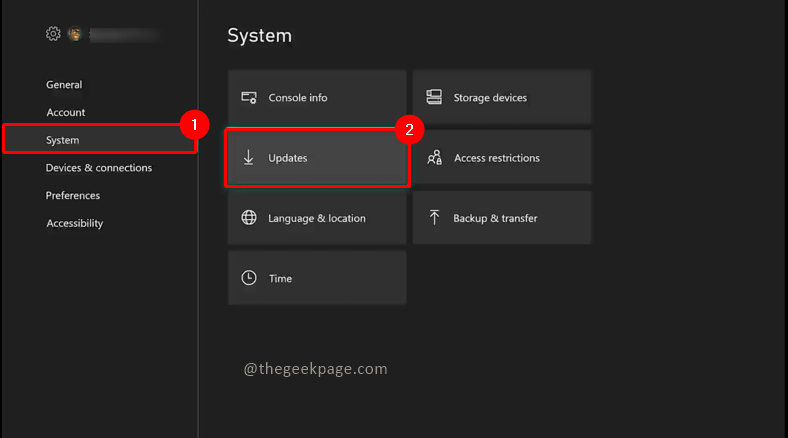 Note: In this section, there will be a notification of the latest updates available. Currently, in my console, no update is available. So it will show No console update available. When there is an update available this button will show update available and click on it to install the updates.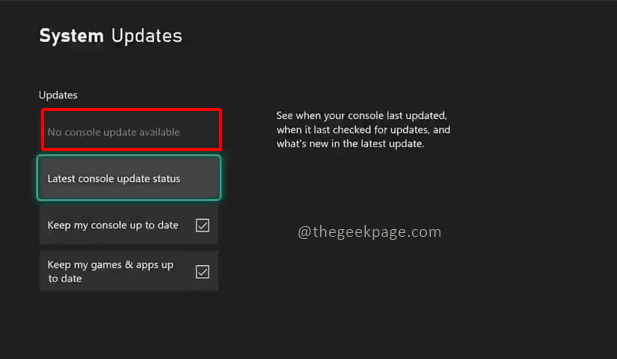 Step 4: Click on the Latest console update status. You can check when the console was last updated and you can also check what is newly available by clicking the What's new? button.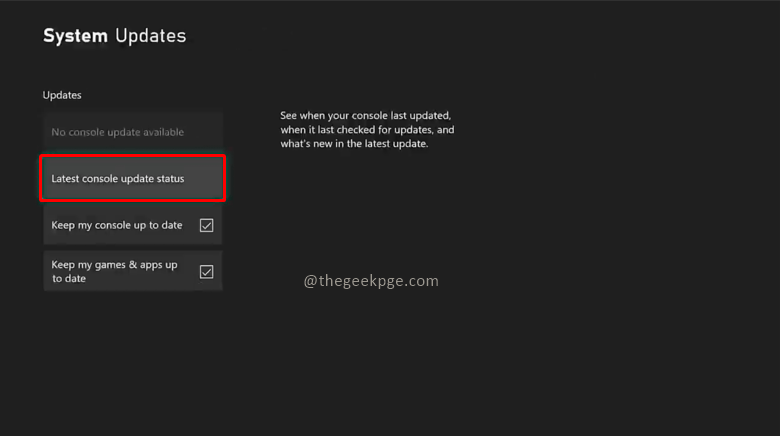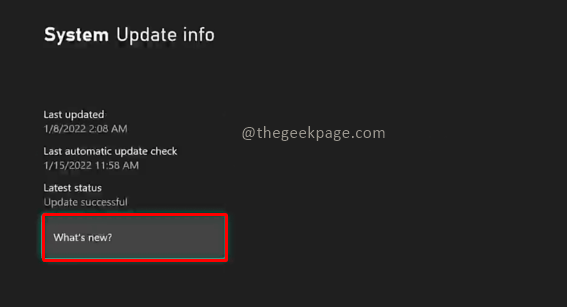 Step 5: Go back to the previous menu, select the checkboxes  Keep my console up to date and Keep my games & apps up to date.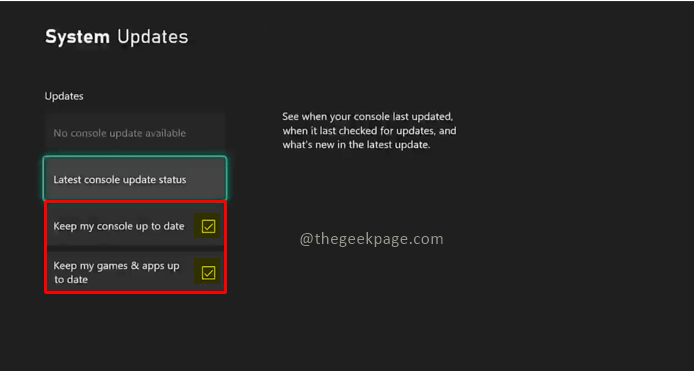 Note: This will update Xbox automatically with new updates when available. Also if the games or apps which you have downloaded have an update will be updated automatically. If you deactivate both checkboxes you will have to update the console manually. We advise keeping the auto-updates of the console and games turned on. Updating the Xbox console periodically and with the automatic feature enabled ensures that there is minimum impact on your Xbox gaming experience.  Let the console do the changes in the background while you enjoy an uninterrupted gaming experience.
Tell us in the comments whether you like to update your Xbox automatically or through manual mode.  Hope this article was useful. Happy gaming!!