Many Chrome users prefer browsing in the private mode, that is, using the Incognito mode because it does not save the browsing history. It also doesn't save any of the cookies, any website data or for that matter any information that you browse, except the downloads and the bookmarks.
However, you must know, that it does not keep you protected from third-party trackers while you are browsing the internet. But, since it's still a convenient option for private browsing, you can set it up to start by default whenever you launch Google Chrome in your Windows 10 PC. Let's see how.
Solution: Through Google Chrome Properties
Step 1: Right click on the Google Chrome shortcut and click on Properties.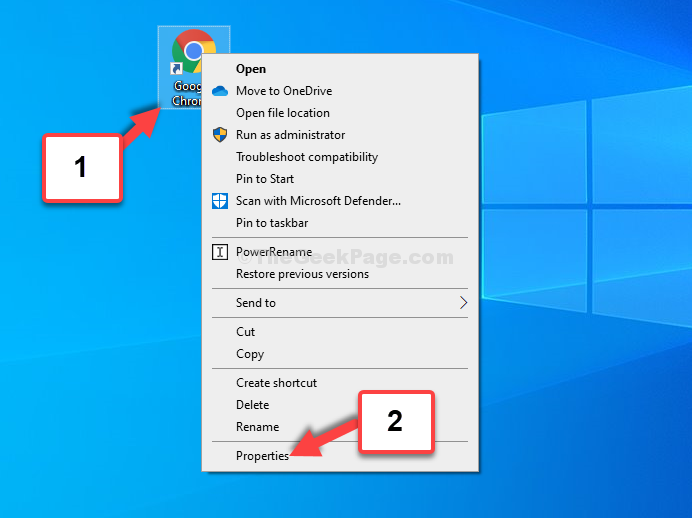 Step 2: In the Google Chrome Properties window, go to the Target section and in the text field you will see the  path as:
"C:\Program Files (x86)\Google\Chrome\Application\chrome.exe"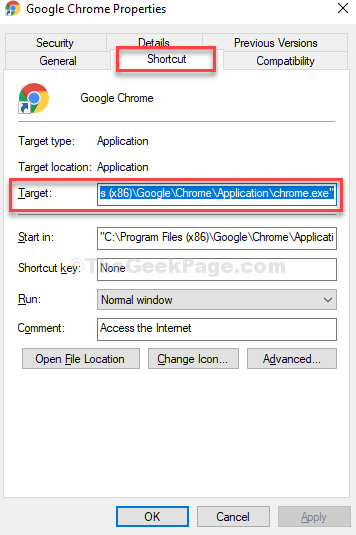 Step 3: Now, place the cursor at the end of the Target path, that is, after exe.", press the spacebar on  your keyboard once, and then type -incognito.
Hit Apply and then OK to save the changes and exit.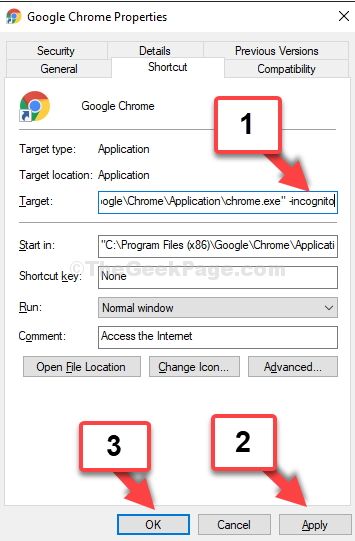 That's about it. Now, whenever you launch Google Chrome, it will open in Incognito mode by default.